GET THE MOST OUT OF YOUR SUMMER DRESSES | THE PLAZA
Fashion
08 February 2022
Just because we are already in February doesn't mean that summer is nearly over, far from it!
There are some many gorgeous summer days left to come, which means so many more opportunities to pull out some lovely summer dresses.
I just love a dress, mostly because you really only have to put on one thing, and then you are dressed. BUT they also have such great versatility too if you get the right kind.
As a stylist, I'm always looking for key pieces that you can dress up and down with a few simple changes, and I wanted to let you guys in on a few of those secrets too.
I'm going to show you a few of my favourite versatile dresses for summer, from Northlands and then show you some key pieces to help take them from day to night, or work to play, or feminine to edgy.
Getting the most versatility out of a summer dress comes down to two things:
Fabric & Fit
Look for a FABRIC that isn't crazy-casual (like a tee-shirt fabric) but also something that isn't too dressy, like a satin or silk.
Cottons, rayons and viscose options are always good, and they are all quite breathable in summer too!
What we are looking for in FIT is something that can be changed or manipulated. Can you belt it, can you adjust the waist, can you layer it? All of these things can help dress a dress up, or down.
So here are some of my fave summer frocks, and then some of the key pieces to style them with, no matter where you're going this summer, and remember, how I've styled one dress totally applies to the other two dresses also. I've deliberately chosen dresses that will work either styled for day or for night.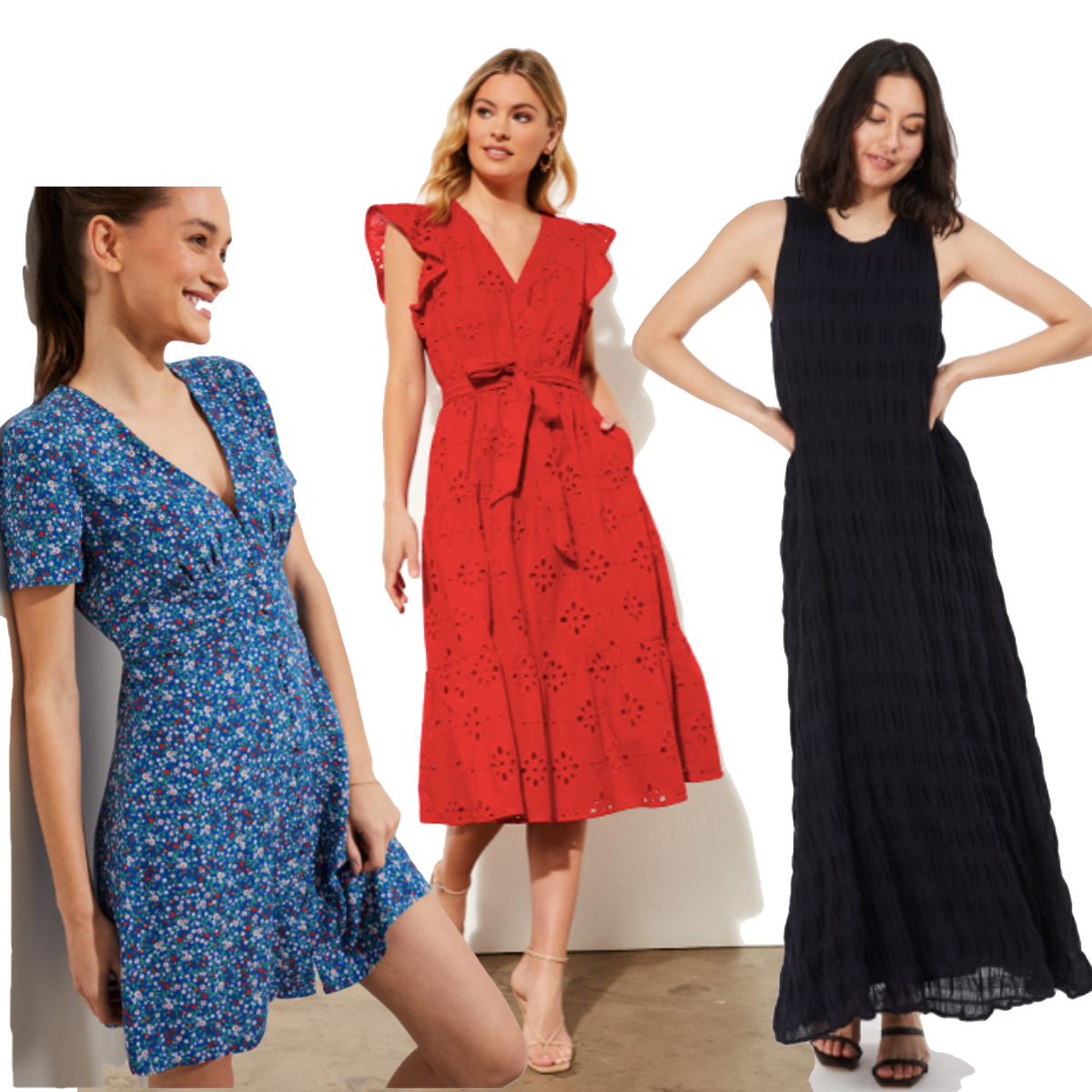 Dotti Floral Mini Dress | Portmans Red Broderie Midi Dress | Max Navy Cotton Maxi Dress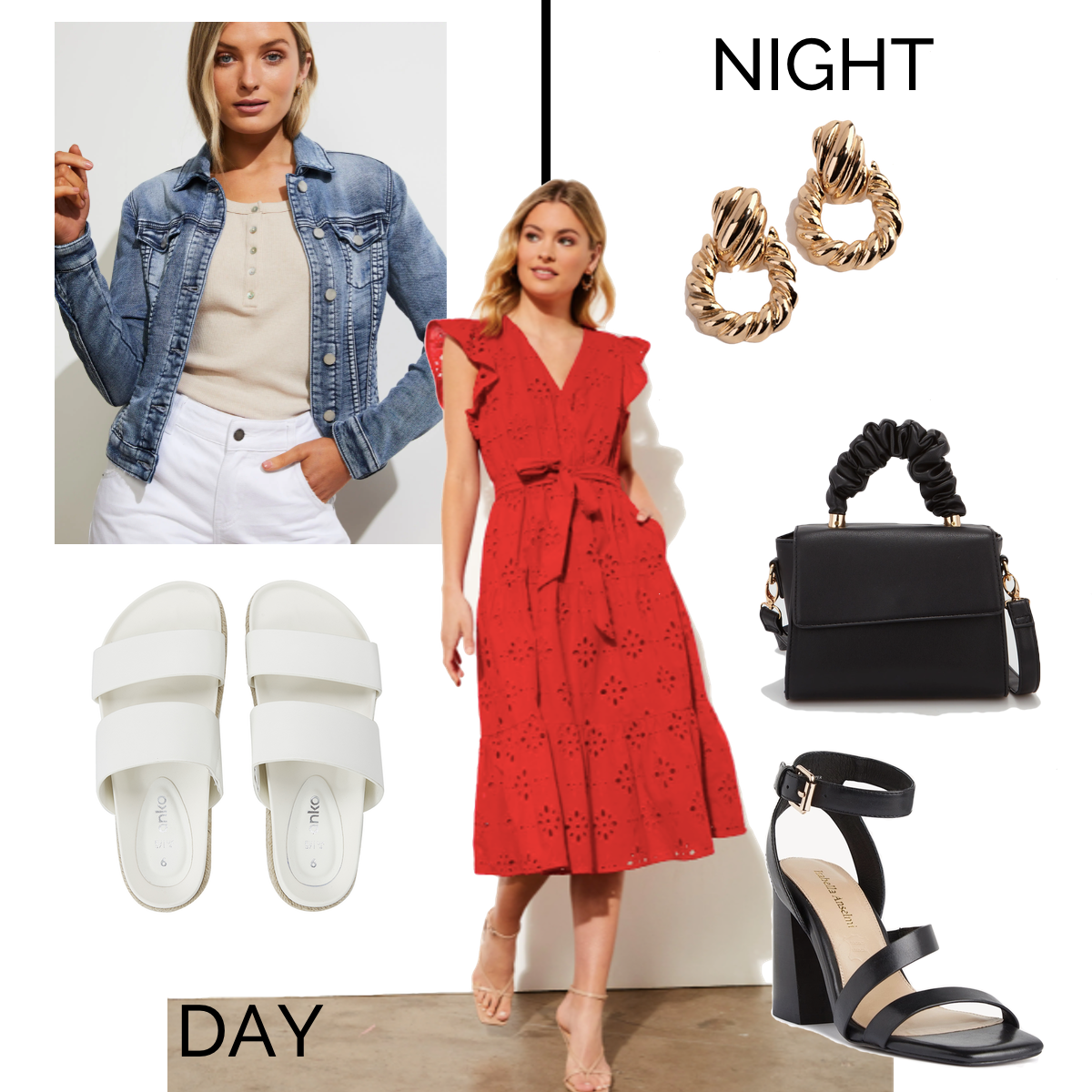 Day: Portmans Red Broderie Midi Dress with Just Jeans Amaze Denim Jacket | Kmart white slides
Night: Lovisa Statement earrings | Strandbags black handbag |  Overland black heels
Dresses really can be a super-versatile piece in your wardrobe, don't be scared to play around with dressing them up and down over summer! And most importantly, remember to have fun with your style!
Until Next Time, Happy Shopping
Cait xo