BEST ENTERTAINMENT FINDS FOR A LAZY WEEKEND
Entertainment
29 September 2017
Have you been searching for your next lazy evening or weekend book or movie? Palmy local Sarah Hillocks gives us her top picks, and where to find them!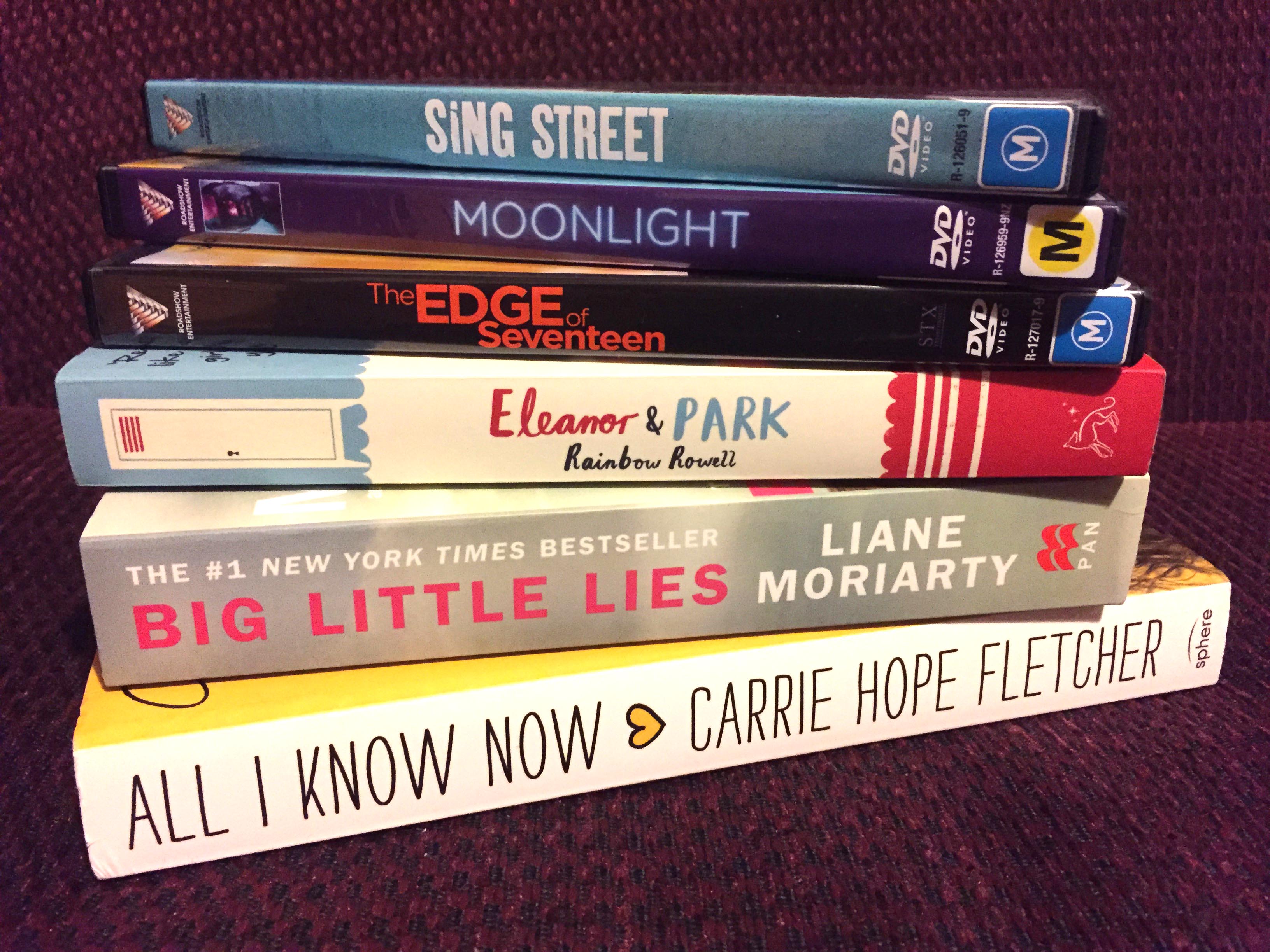 1) 'All I Know Now' – Carrie Hope Fletcher
Accomplished performer and online sensation Carrie Hope Fletcher pens a delightfully sincere and honest collection of lessons she has learnt during her time growing up from young teen to young woman. Fletcher weaves together personal stories of both blunders and triumphs with her unique voice to create an assortment of genuine heart to heart conversations about the highs, lows and troubles of your teen years with profound guidance. Particularly ideal for teenagers, this book is a must-read.
2) 'Eleanor and Park' – Rainbow Rowell
This novel is a truly heart-warming yet heart wrenching book about first loves, first heartbreaks and the joy in finding a person who you can truly connect with. Rainbow Rowell conveys emotion exquisitely in a story in which Eleanor, an outsider who sticks out like a sore thumb falls for Park, the boy always hidden from view. The two bond over mixtapes and awkward conversations and endeavour to treasure their relationship as family pressures and threatening circumstances hover over the two's budding love.
3) 'Big Little Lies' – Liane Moriarty
Liane Moriarty presents a brilliantly written novel full of mystery weaved with parental conflict and misdemeanours which brings a supposedly idyllic suburban paradise to its knees. Now adapted into a successful HBO show, this story follows three women Madeline, Celeste and Jane as they battle with inner demons and the frightful tribulations of protective parents out for 'fair play'. An excellent read for booklovers who are particularly fans of dark humour, mystery and compelling drama.
4) 'Sing Street' - directed by John Carney
Sing Street transports the viewer to South Dublin in the midst of the 1980s. Young Connor Lawlor finds himself suddenly transferred to a local state school as consequence of difficult financial times in his family. Immediately smitten with Raphina a young Irish model, Connor convinces her to be part of his band's new music video… Only issue is there is no band. In following comes a youthful adventure in finding love and your own sound, with incredible music undoubtedly drawn from the eighties. Sing Street is a film you won't want to miss.
5) 'The Edge of Seventeen' - directed by Kelly Fremon Craig
This coming of age comedy follows Nadine, a young high school student who more and more often finds herself confiding in her history teacher Mr Bruner as she feels her world is falling apart. Confronted by the reality her best friend is dating her older brother, Nadine struggles to balance her relationships and inner battles. A wry yet humorous tone to the film strikes a chord with young viewers and is perceptive in its approach. Certified 'fresh' on Rotten Tomatoes, The Edge of Seventeen is teen film at its finest.
6) 'Moonlight' - directed by Barry Jenkins
Oscar winning picture Moonlight has critical acclaim for all the right reasons. An extraordinarily crafted film, Moonlight follows the path of a man Chiron in three different phases of his life. Journeying throughout his childhood towards adulthood Chiron learns to cope with his identity as a black gay man as well as fighting for his mother's love and attention as she battles an aggressive cocaine addiction. Moonlight is an astonishing film that delivers with an incredible cast and captivating plot, be sure to watch it.
Where to find them?
All of these novels can be found in Whitcoulls, and the films in JB Hi-Fi.
Keen to write a review or article for us? We might even pay you for it! Email us at writeforus@kp.co.nz if this sounds like a bit of you!