4 WAYS TO AN INSTANT STYLE OVERHAUL
Fashion
11 October 2016
When your work week is super busy it can be oh so easy to switch off your style for the weekend. So, with this in mind, we've curated 4 key trends that will quickly and easily take your 'off-duty' style from 'just okay' to 'oh wow!"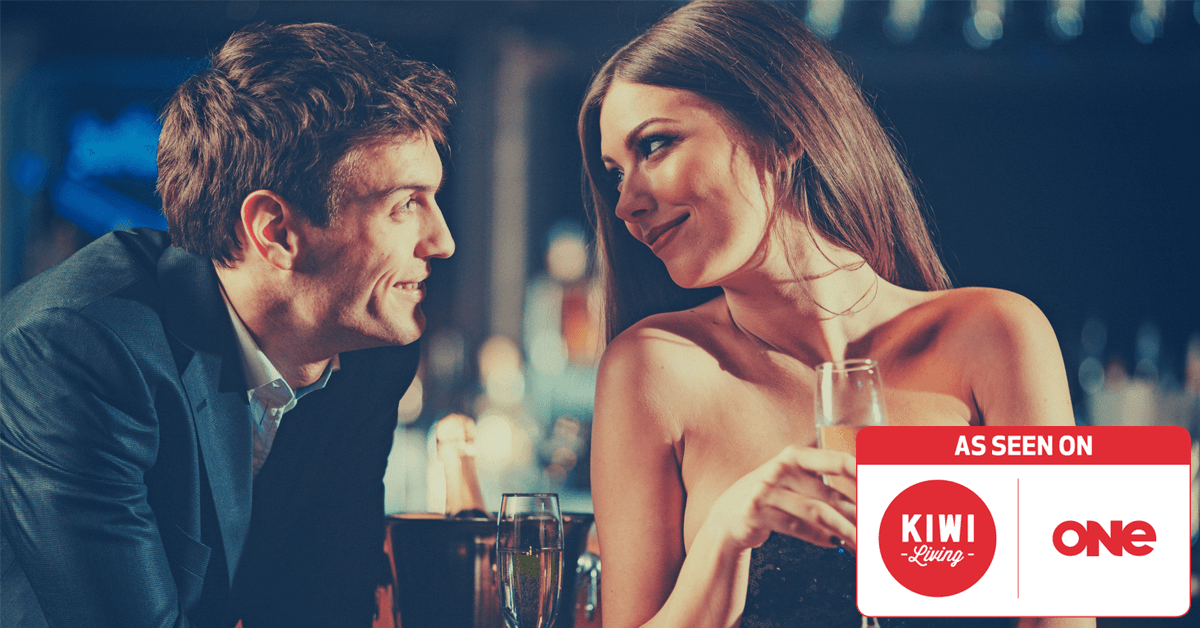 FOR HER: GO FLORAL
A little bit of flower power goes a very long way.
If you prefer the softer side of the colour spectrum, or the boldest shades imaginable, there is a floral print to suit your palette.
For a style overhaul, go top-to-toe floral in a dress or jumpsuit simplified with metallic accessories.
FOR HER: LOVELY LACE
Lace can be both elegant and sexy when you get the balance right.
For a sure-fire winner go for lace overlay. Think beautiful lace placed over a solid fabric, most commonly nude or tan in colour.
Lace is perfect for a night out and can add another dimension to the little black dress.
FOR HIM: BLACK & WHITE
Black when teamed with white is sharp and transcends trend.
For the ultimate overhaul and to keep the look modern, opt for a slim fit dress pant, white shirt and black skinny tie.
For casual edge, swap the dress pant out for a ripped skinny jean.
FOR HIM: A STATEMENT SUIT
Assert your personality in the most stylish way, with a suit.
But not just any suit, mind you. Choose a colour that is fun without being too trendy like blue, light grey or tan. You can always add more interest with a print shirt.
Wear the suit as a set for dressy or mix and match with jogger pants and trainers for a more casual vibe.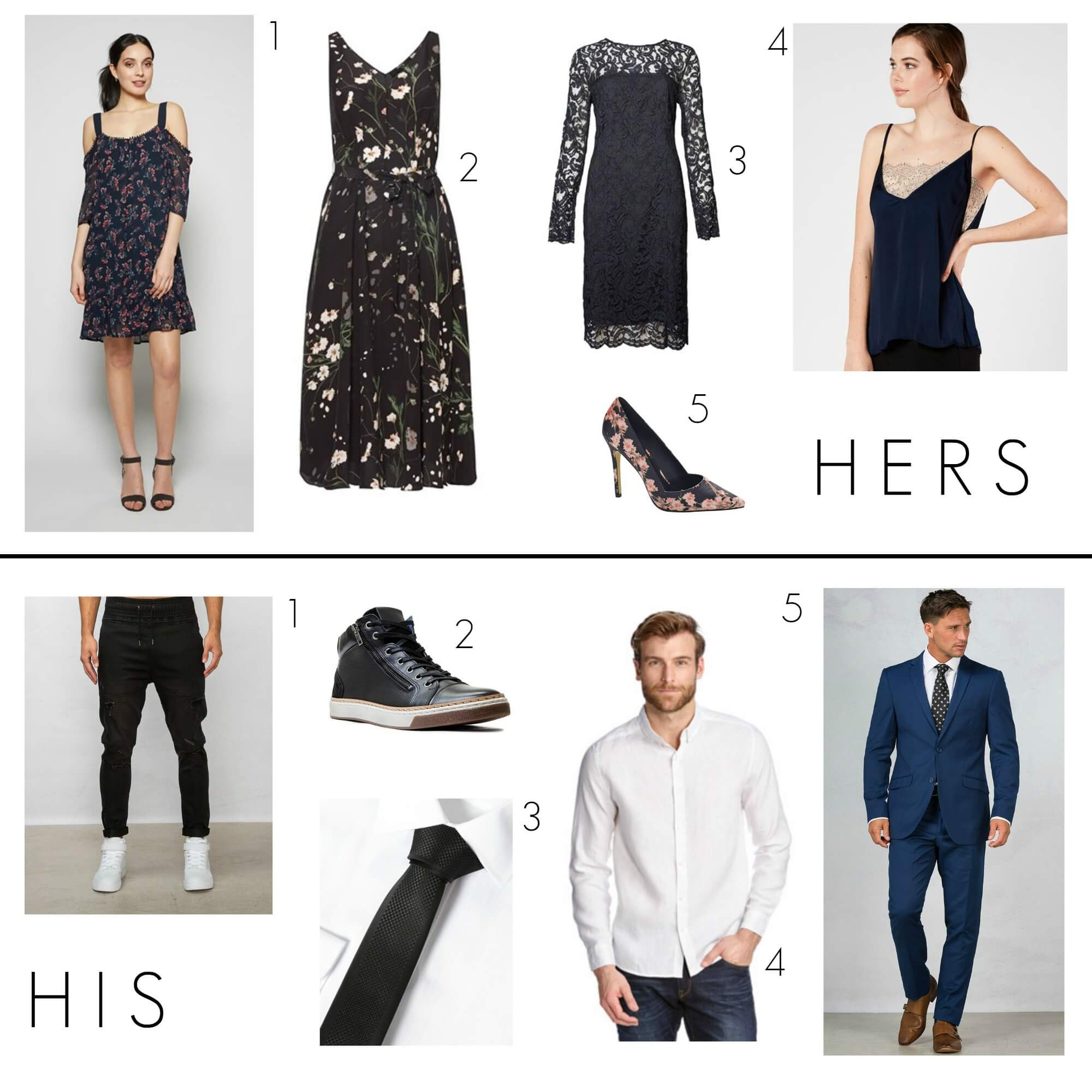 HERS: 1 / Off the shoulder floral dress by Max 2 / Floral dress by Max 3 / Lace overlay dress by Max 4 / Lace insert cami by Glassons 5 / Floral heels by Hannahs
HIS: 1 / Ripped jeans by Hallensteins 2 / Hi-tops by Merchant/Overland 3 / Skinny black tie by Hallensteins 4 / Linen shirt by Just Jeans 5 / Blue suit by Hallensteins