HOW TO LAYER LIKE A PRO
Fashion
21 May 2019
Winter's nearly here so it's time to start adding some more layers to your outfits. But getting the layering look right (without looking like the Michellin Man) can be tricky.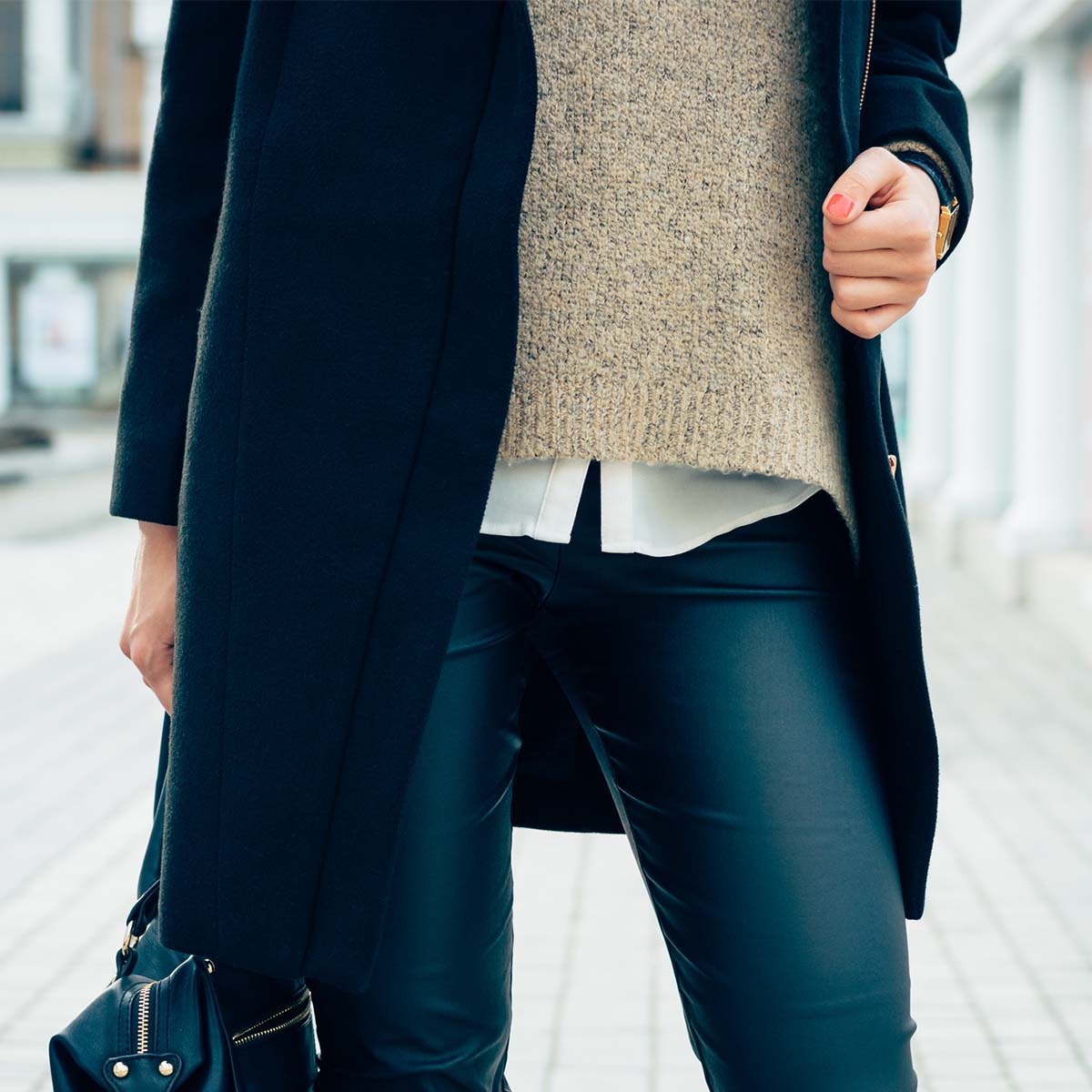 Here are a few expert tips to help you nail your layers and look stylish and put-together this winter:
Make sure your core is warm.
If you're up north, or down south, a thin layer of merino won't hurt. A camisole is a good place to start. You won't over-heat as it warms up, but your core is warm.
A thin, warm layer will negate the need for extra, bigger layers on top.
Think about proportion.
Usually stylists talk about the rule of thirds when it comes to body proportions.
If you're wearing a dress, opt for either a cropped jacket (the top third) or a longer trench coat / jacket (two thirds on top).
If you're wearing pants, try a thin, long cardigan as a mid-layer and then add a cropped denim jacket or leather jacket to change up the proportions of your layers.
Create your "winter legs"
This is a standard base layer that will keep you warm, and help add layers in the way of a skirt or dress on top.
In a nutshell, a pair of opaque black tights, and black ankle boots become your winter legs.
Don't be scared of light layers
"Layering" doesn't have to mean adding a puffer jacket to everything haha! There are so many lovely, thin coatigans and jackets that will add a good layer (and because your core is warm, you don't need heaps of heavy layers on top!).
If it's really cold, add another layer in the form of a jacket like a leather or denim. The cropped style will work over the longer coatigan or cardi.
Here is an outfit made up of a few layers, all of which you can get your hands on in-centre right now.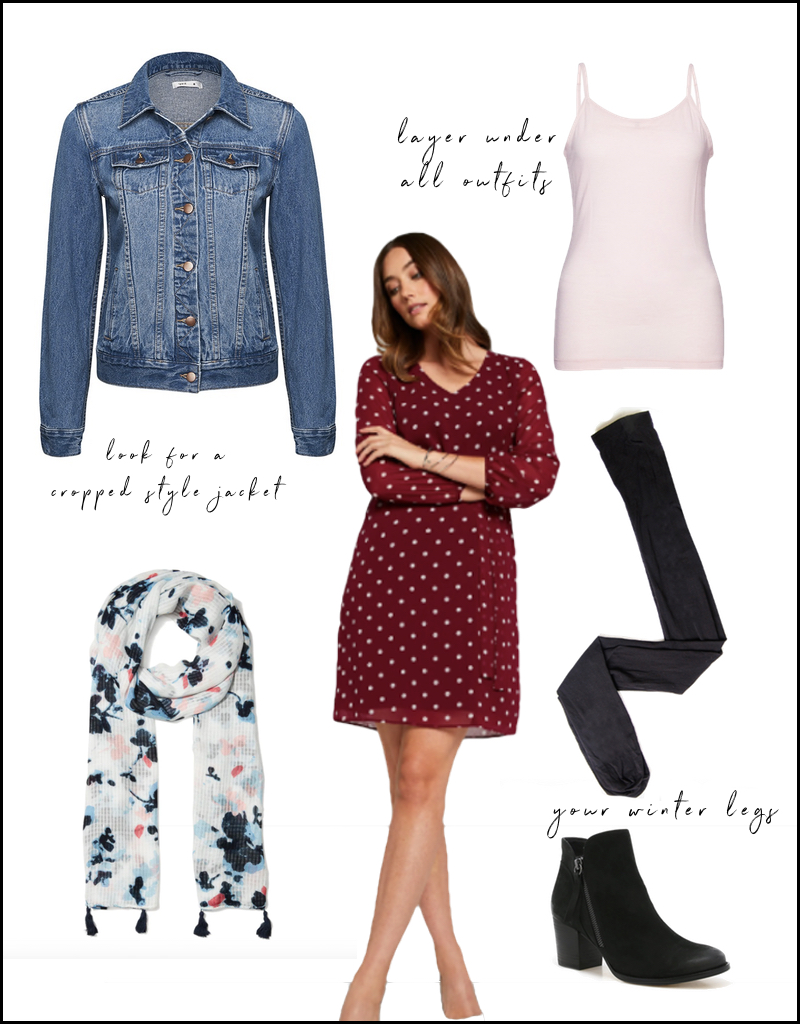 Postie+ denim jacket | Jacqui E dress | Max merino camisole + tights | Just Jeans scarf | Hannahs boots
Until Next Time,
Happy Shopping
Cait xoxo
Want more one-on-one help to layer like an expert? Book Caitlin, or another great stylist for a Kiwistyle session now.