NEW SEASON FOOTWEAR TO STEP INTO | THE PLAZA
Fashion
11 November 2022
It's time to wave goodbye to boots for now and get that pedicure sorted because summer is here so let's talk new-season footwear.
Shoes have the power to make or break an outfit, they can also help you dress up, or dress down your look.
So let's take a look at some of the hottest footwear trends, and find out where you can get your hands (or should I say feet) on them at The Plaza
BOLD COLOUR
In line with what we're seeing in clothing for spring/summer, bold and bright shoes are definitely what's hot this season.
Bright pink, cobalt blue, and kelly green are the frontrunners when it comes to colour-pops, but there is something for everyone if you look closely!
If bold colour is a lot for you, shoes are a great way to add it to your look, without going head to toe, here are some of my faves.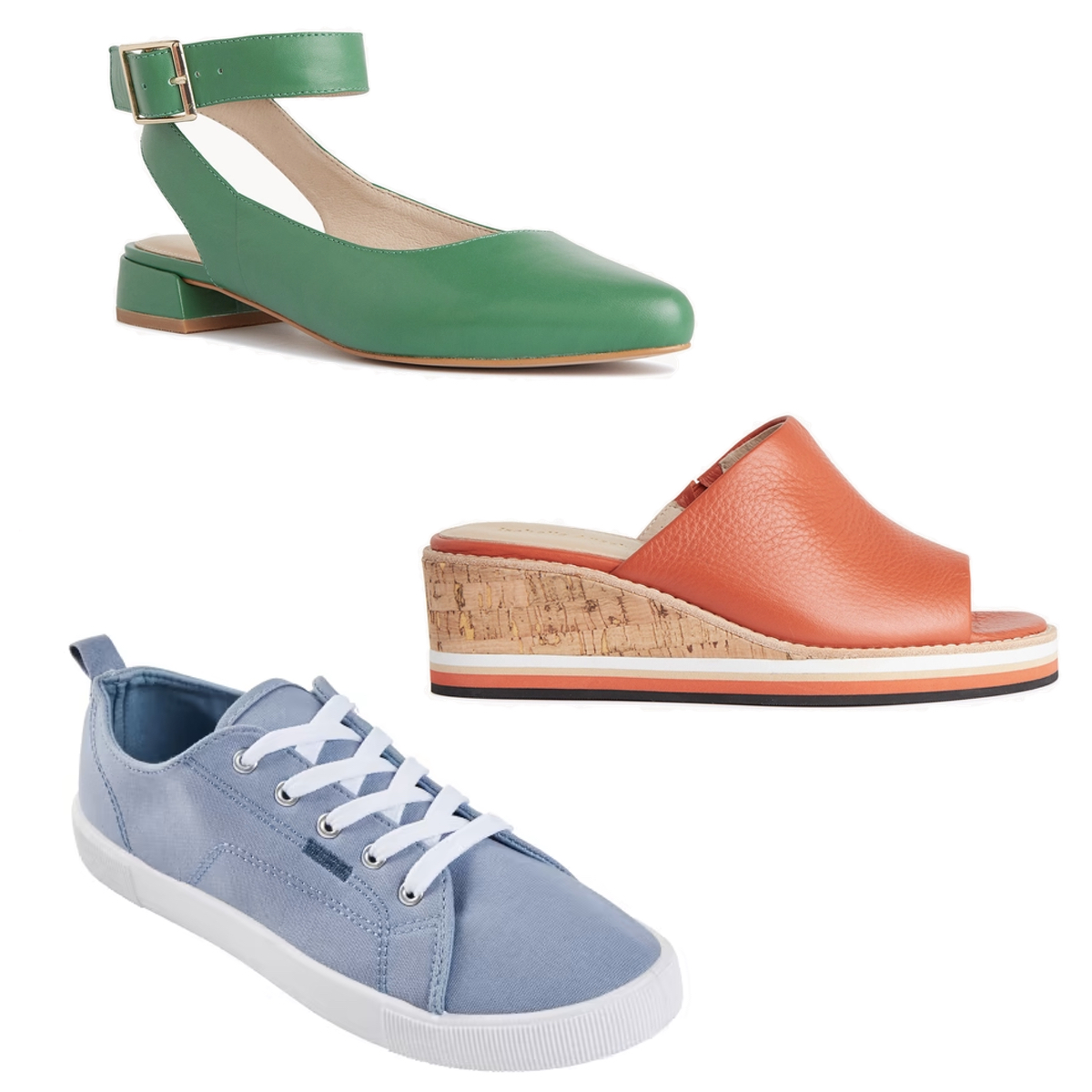 WEAVES, BRAIDS and CHAINS
The style is in the details of this trend. Simple shapes, but extra. Adding braiding, or chains elevates everyday shoes to feel more current and on-trend.
If you're bold enough, you can even combine this trend with a pop of colour for a fun, next-level look.
CHUNKY IS IN
Carrying on from last summer, the chunky-style sandal isn't going anywhere. This is a great look to add a bit of edge to a feminine outfit.
Chunky sandals also work really well with the straight-leg jean trend we're seeing too (just make sure your jeans are cropped at the ankle to show off the sandals).
Here are some of my fave chunky looks for spring/summer.
Shoes are such an easy and affordable way to update your look for the new season, and add some freshness to your style.
Now the only question left is, which trend are you going to try first?
Happy shopping
Cait xo