WE LOVE THESE KNITWEAR PIECES
Fashion
26 May 2017
If you haven't yet moved all your summer outfits out of your wardrobe now would be a great time to start. The winter chill is in the air and all that extra wardrobe space will come in handy to house one or two of your favourite knits. Here are a few we love: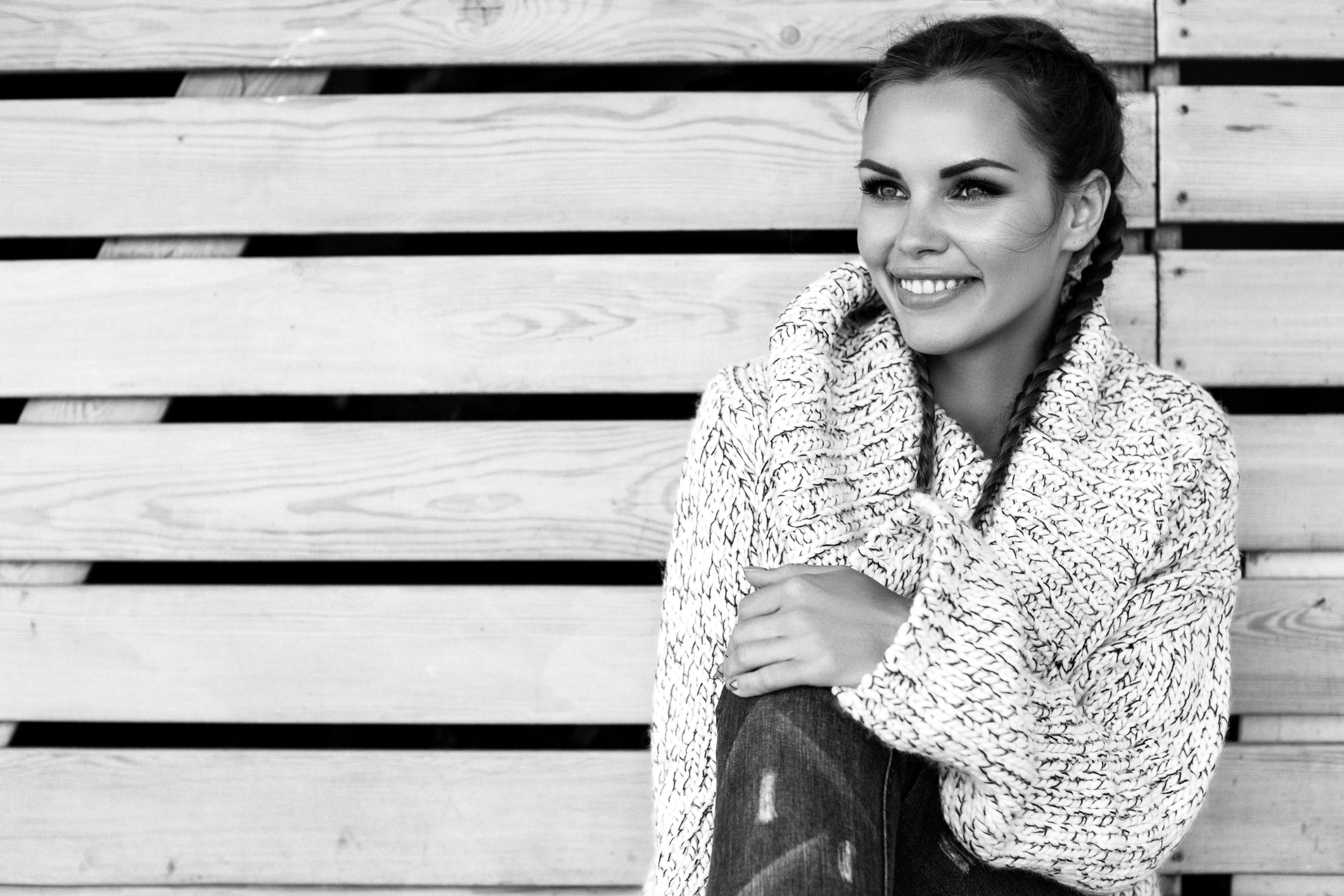 The statement sleeve knit
Making the everyday feel more exciting.
From tiered sleeves to bell-shaped curves, the statement sleeve is everywhere this season, including knitwear. We love how dressed up an outfit becomes when you wear it which is why we would keep the rest of the look simple in order to make the top the star of the show.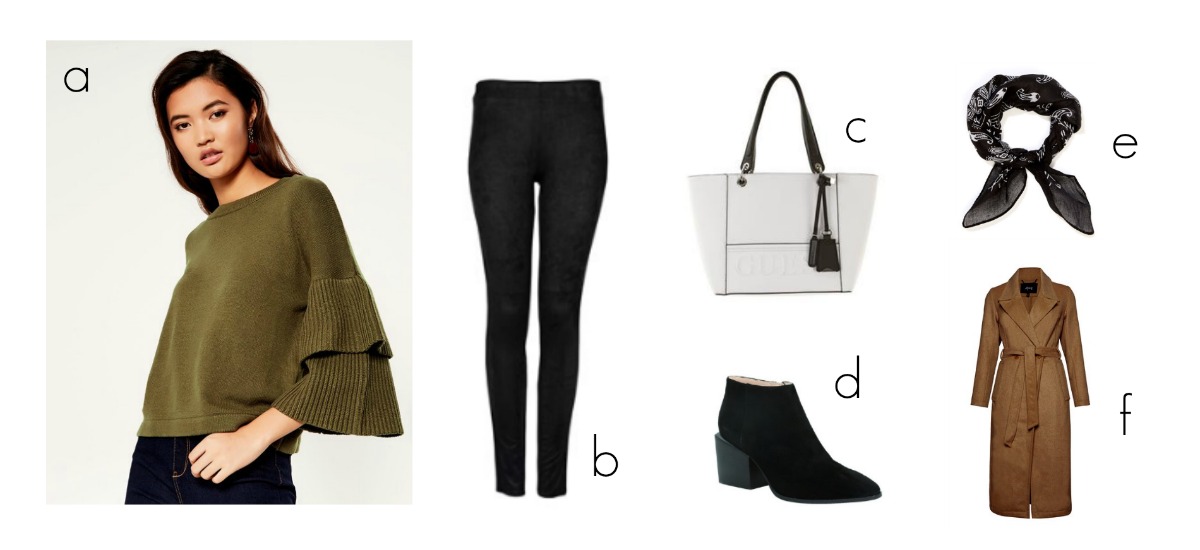 a / Frill sleeve knit jumper by Glassons b / Ponti suede Pants by Max c / Guess Kamryn tote bag by Strandbags d / Armaline Clark boots by Hannahs  e / Neck scarf by Jay Jays f / Coat from Max
The oversized knit
Like a portable bear hug only much more stylish.
While the oversized look might not be to everyone's tastes it is a great way to create an intentionally laidback look that can be worn outside the confines of home. While you could easily dress the top up with heels, we've paired it back with cuffed denim and sneakers for weekend wear.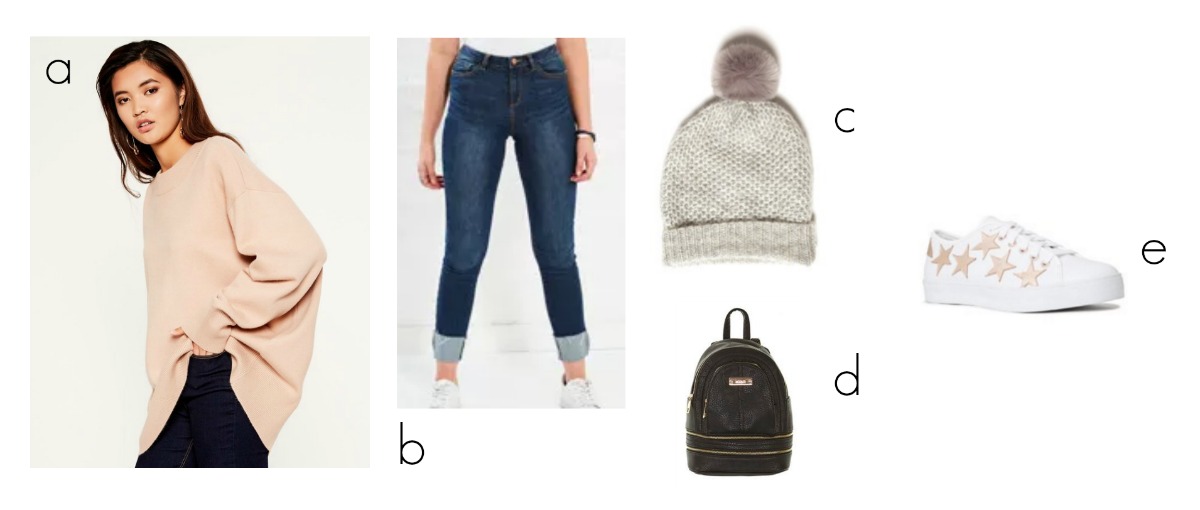 a /  Oversized pink jumper by Glassons b / Deep cuffed jean by Jay Jays c / Wool blend pom pom beanie by Max d / Marikai double zip backpack by Strandbags  e / Indie leather star sneaker by Merchant 1948/Overland
The cable knit sweater
Even better that this one also has a chunky roll neck.
If you ever want a piece of knitwear that can go the distance, look for a cable knit sweater. While it can be worn simply with a pair of jeans we've opted to contrast the chunky texture with a form-fitting skirt to show its versatility. Complete the look with a pair of boots and oversized denim and you have your coffee date sorted.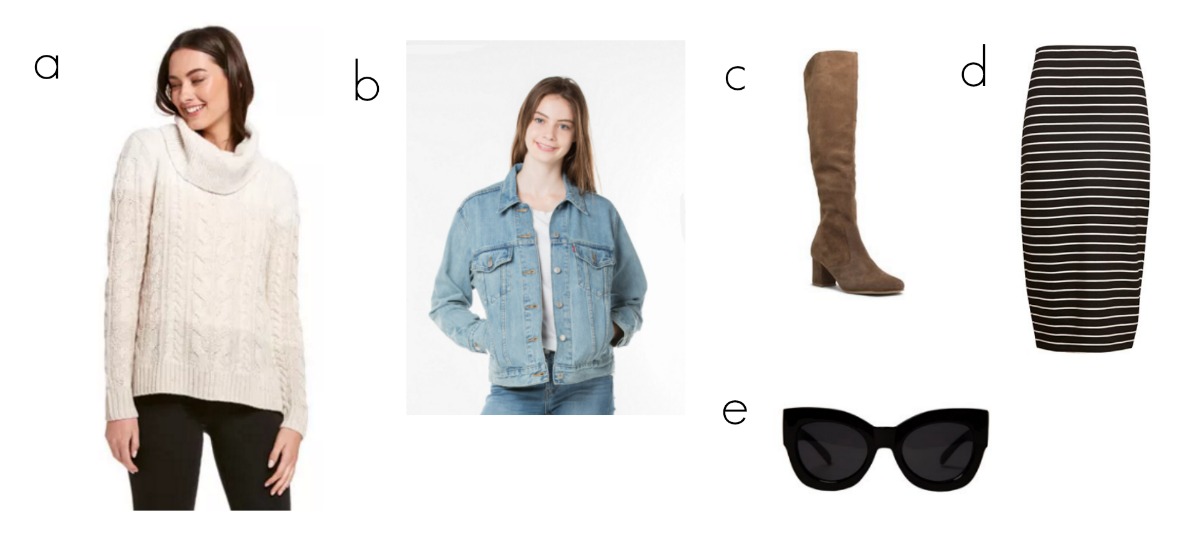 a /  Leonie Roll neck sweater by Just Jeans b / Levi's ex boyfriend trucker jacket by Just Jeans  c / Horatio suede boot by Merchant 1948/Overland d /  Striped midi skirt by Max e / Wide arm sunglasses by Max
The longline knit cardi
A fan favourite and wardrobe staple.
This hardworking style is a fixture in most wardrobes. For work or for home, a longline cardi works for most occasions. To keep the look interesting and a little edgy we've paired it back with ripped denim, a tailored shirt for elegance and a chic ankle boot for height and style factor.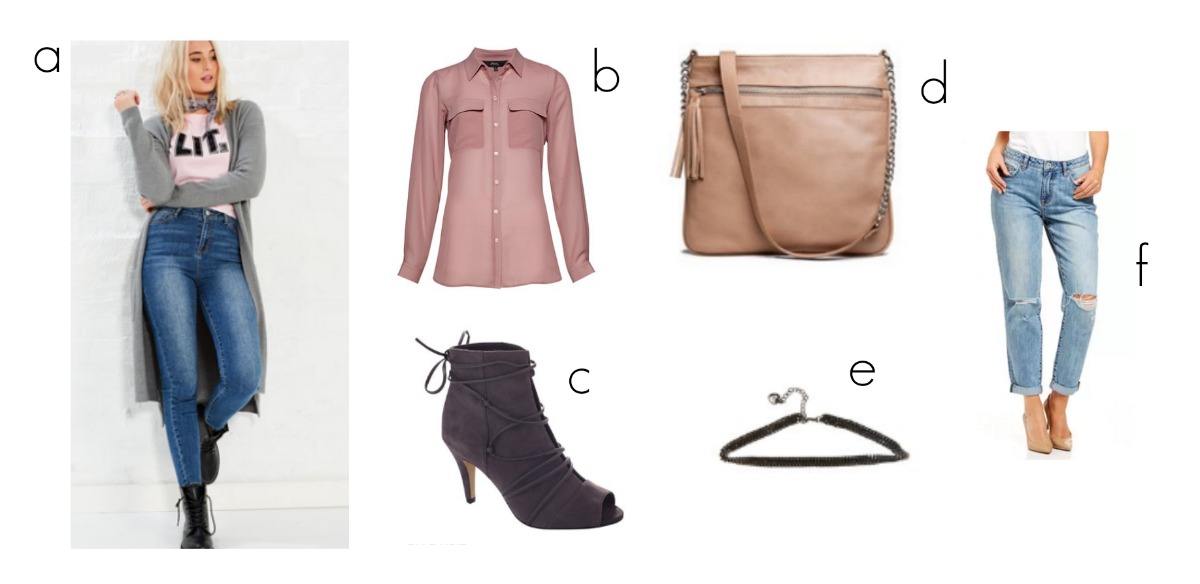 a /  Edge to edge longline cardi by Jay Jays b / Tailored pink shirt by Max c/ Benefice ankle bootie by Hannahs d / Oboe Handbag by Merchant1948/Overland  e / Choker by Max  f/ Vintage straight rolled 501 jean by Just Jeans