WHAT THE KIDS WANT THIS SUMMER
Fashion
18 October 2016
It's almost tee and shorts weather which means that it's time to take stock of the kids' wardrobes and inject them with some vibrant colour and print. We're picking that these looks will be their hot favourites: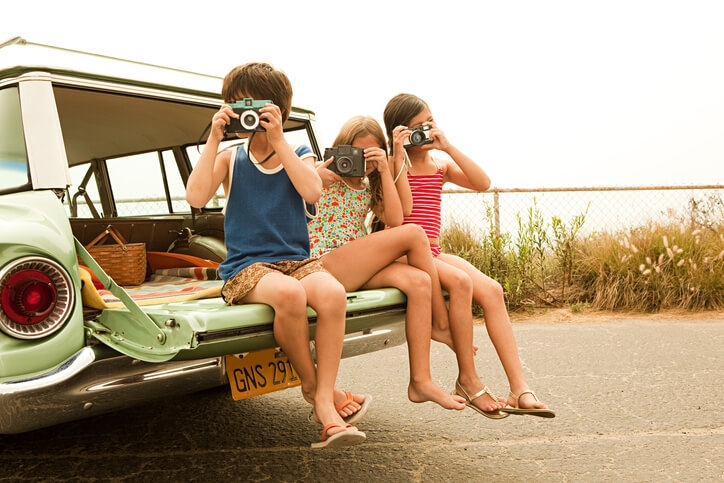 FOR HER: EXOTIC FLORALS
What's not to love about a vibrant floral print and the bigger the better right? Dresses are bursting with exotic Hawaiian florals and oversized flower applique. This is the perfect print to break-out for a special occasion.
FOLK MEETS FESTIVAL
Think jumpsuits with a hint of lace and tees with tassels. The folk meets festival trend combines a touch of retro-inspired print with a dash of rock chick. We love the idea of an off the shoulder dress worn with a pair of Keds.
TWINNING
That is, twin sets of course. The beauty of the twin set is that it gives your little lady the chance to experiment with her style. As in, she can mix and match the skirt and top to create a combo all her own or simply wear as is!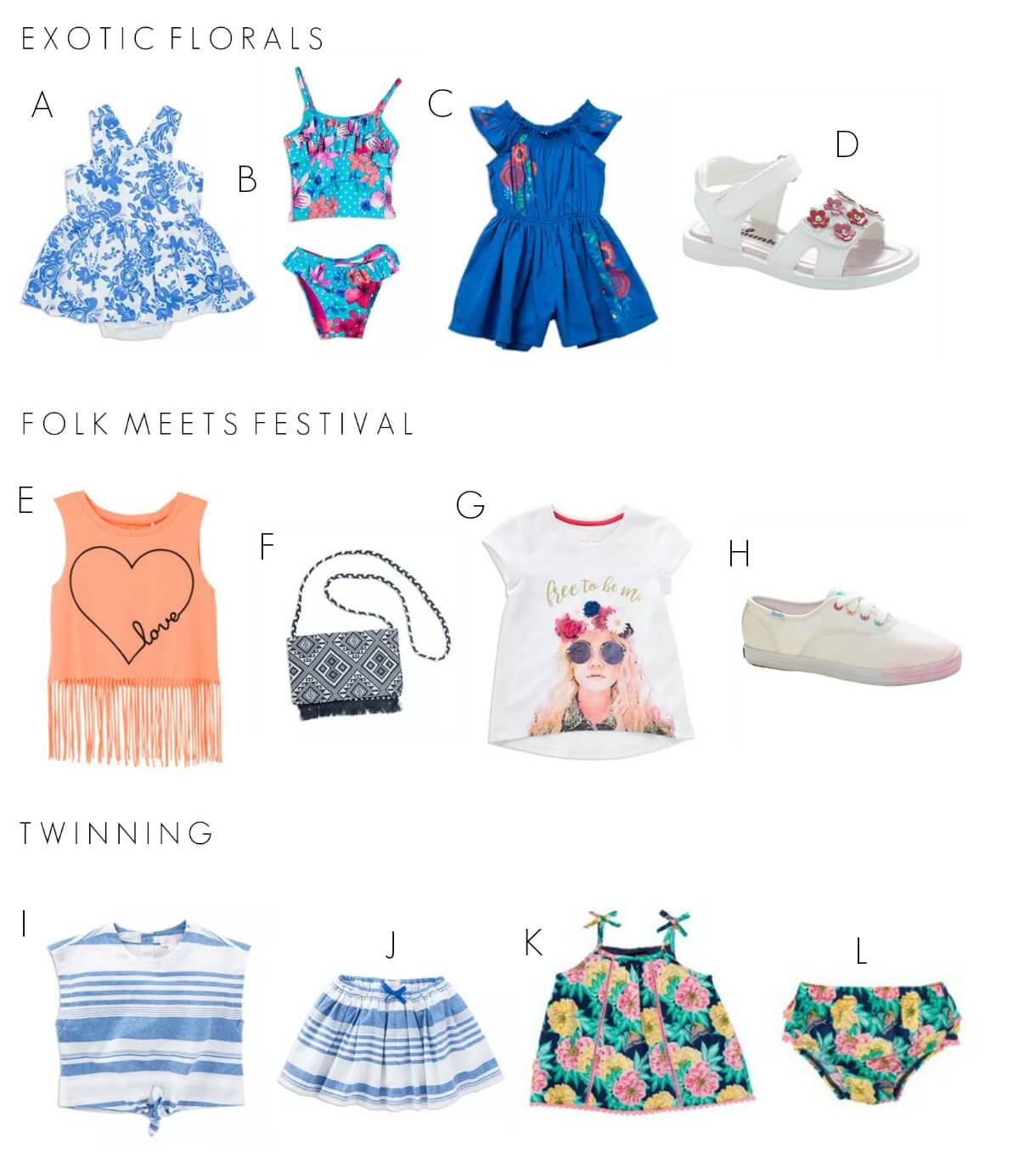 For her: a. Dress by Pumpkin Patch b. Bikini by Pumpkin Patch c. Jumpsuit by Pumpkin Patch d. Sandals by Hannahs e. Tassel top by Farmers f. Tassel bag by Pumpkin Patch g. Tee by Pumpkin Patch h. Ked's sneakers by Hannahs i. Stripe top by Pumpkin Patch j. Matching skirt by Pumpkin Patch k. Floral top by Farmers l. Matching bloomers by Farmers
FOR HIM: CASUAL NAUTICAL
Who doesn't love stripes?! For fresh summer style pair a striped shirt back with taupe shorts or if you just want to nod to the nautical trend go for a subtle accent like a pair of striped summer kicks or blue, white (or red) striped belt.
TROPICANA
After all, it is the season for it, right?! Expect to see palm prints -a-plenty in both bright colours and classic black and white. We love the laidback vibe of a tropical shirt worn unbuttoned with a plain white tee, made uber cool with a fedora!
DENIM EVERYTHING
From jean short cut-offs to rolled up cuffs, denim is sticking around for Summer only expect to see it's lighter side. Think chambray shirts and shorts in pale blue that are light and breezy while also being practical too.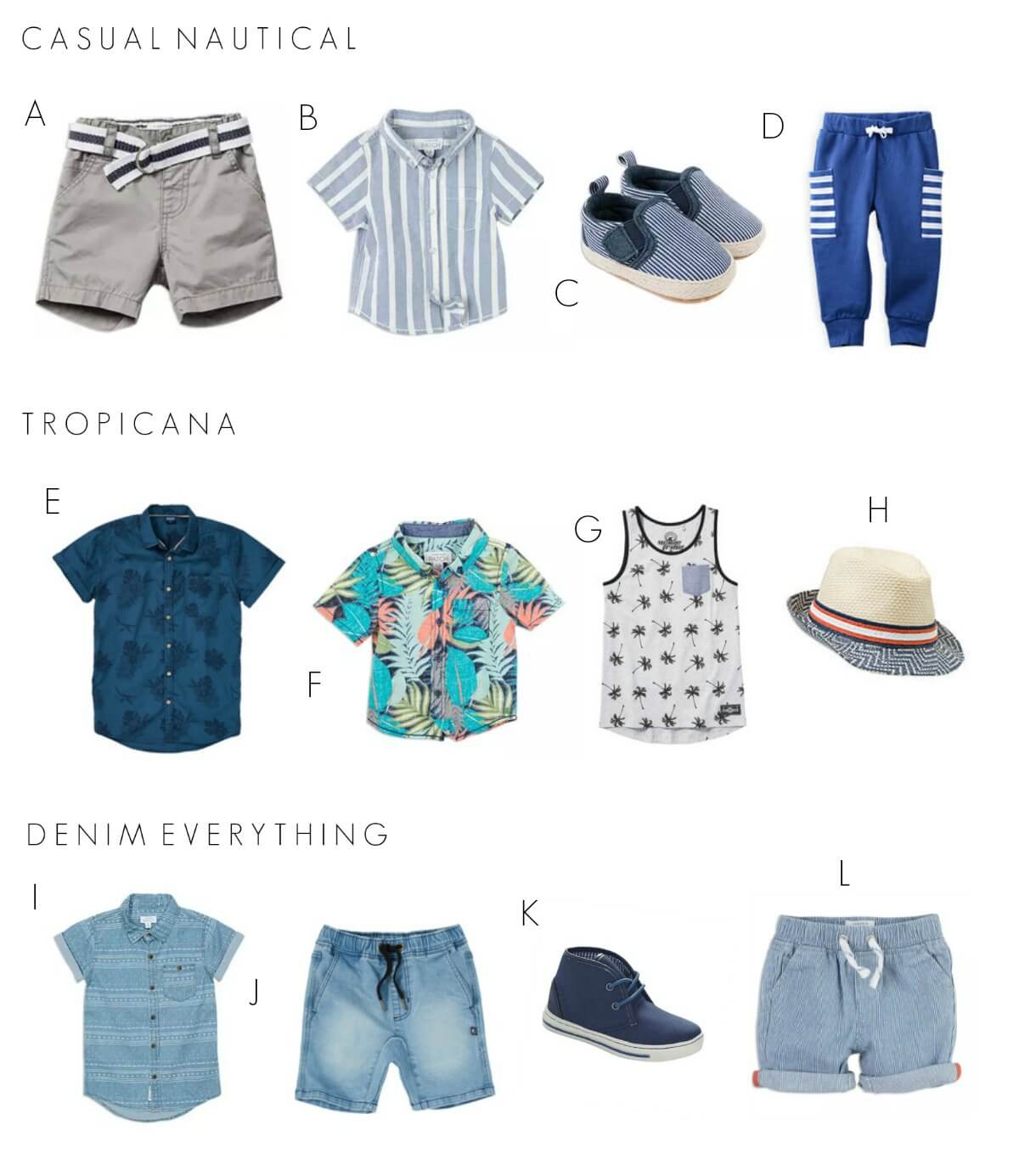 For him: a. shorts by Pumpkin Patch b. Striped shirt by Pumpkin Patch c. Striped shoes by Pumpkin Patch d. Jogger pants from Pumpkin Patch e. Shirt by Farmers f. Shirt by Pumpkin Patch g. Singlet by Farmers h. Fedora by Pumpkin Patch i. Shirt by Pumpkin Patch j. Shorts by Farmers k. Shoes by Hannahs l. Shorts by Pumpkin Patch