CAFE FAVOURITES AT THE PLAZA
Lifestyle
27 October 2017
Going out for a coffee is lovely to do on the weekend with friends as a treat, or even as an everyday occurrence. See Liz Chandler's favourite picks from The Plaza.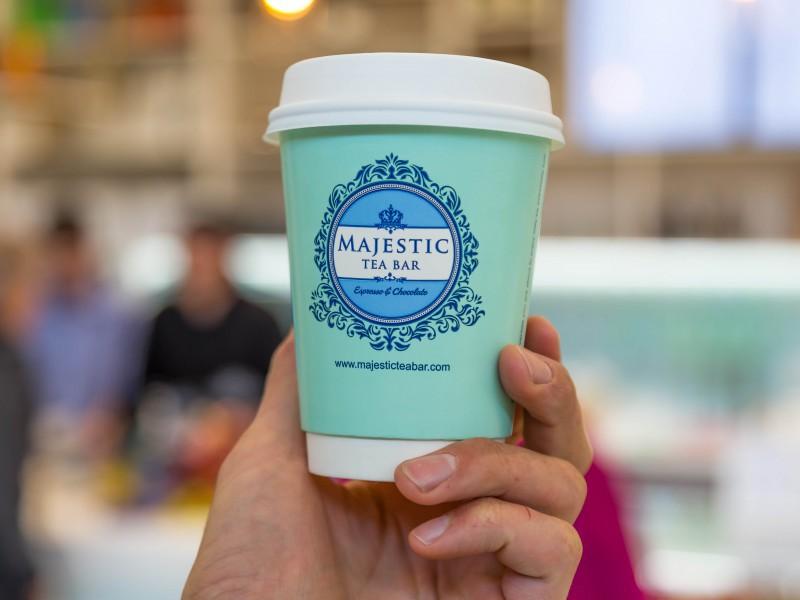 When we go out to a café, we tend to think about ordering a coffee like a latte, cappuccino, flat white or even a soy latte.  But the Majestic Tea Bar in Palmerston North's Plaza offers a different and enjoyable experience.  It will offer coffee, if that's what you would prefer, but it has a really extensive range of teas – some teas that we you not have heard of.  There are the standard types of tea we could all name, like English Breakfast and Earl Grey.  But it also has herbal teas and more exotic teas with names to match, like Paris, Florence, Rose, Tokyo, Japanese Sencha, Grapefruit, or White Vanilla.  Too many teas to name here.
One tea that I particularly enjoyed was apple cinnamon, which you can drink with or without milk; I really enjoyed drinking it without milk.  The tea comes out in a quirky metal teapot, from which you could get at least two cups.  So this is really good value at $4.90.  As you pour the tea the aroma of cinnamon wafts up from the cup along with the faint scent of apples.
To complement your cup of tea, you could enjoy some of the Tea Bar's beautiful chocolates, which look so attractive that it's a real pity to eat them.  These chocolates are such good value too at $2.50 each so you could enjoy a couple with your cup of tea.
If you enjoyed your cup of tea, the Majestic Tea Bar also sells their loose-leave range of teas in a metal tin, which is reminiscent of the tea caddies our mothers or grandmothers had.  So you could buy a tin of your favourite tea for around $20 to $25 to take home – bargain!
The Tea Bar opens up onto the walkway that runs between Farmers and the main part of the Plaza.  It's very pleasant to sit at a table near the open area and watch The Plaza patrons walk past as they browse the outlets or carry their purchases back to their cars in the parking building.  There's a children's play area just outside the Tea Bar, so, if you have kids with you, you can watch them play, while you sit back and enjoy a relaxing cup of tea. I strongly recommend visiting the Majestic Tea Bar – if not just for the chocolates!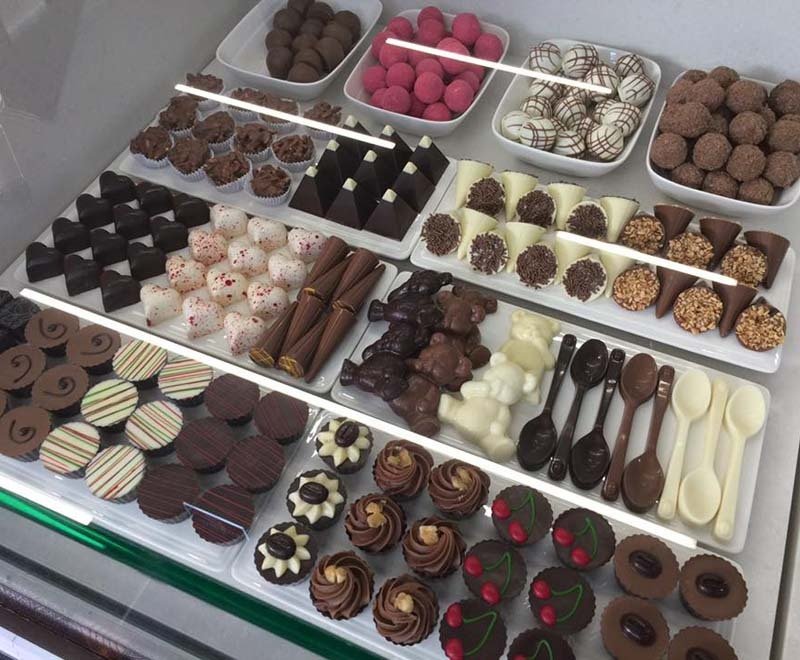 However, as an alternative to the Majestic Tea Bar, if you enjoy having views onto the outside world, visit Marbecks, which is right by The Square's entrance onto The Plaza.  Depending on which view you prefer, you could sit at an outside table facing out onto the greenery in The Square, or you could sit inside looking out.
Marbecks offer one of my favourite hot drinks – Lemon, Honey and Ginger – yum!  If you haven't tried it before, give it a try.
Marbecks also offer breakfast and lunch menus and you can select from either menu between 8.30a.m. and 2p.m.  The breakfast menu ranges between eggs on toast for $9.90 and the Marbecks Grill for $19.90, so it's pretty great value! The lunch menu caters for both vegetarians and those who enjoy some meat.  There are new lunch specials daily and the pasta is changed regularly.  One mouth-watering option is a Portobello Mushroom Salad for $17.90 with roasted Portobello mushrooms, crumbled feta with toasted walnuts served on a garden salad with balsamic dressing. Yum!
If you want a quick drink and bite to eat, I particularly enjoyed and would recommend a slice of delicious orange and almond cake with some yoghurt on the side for $5.00 and a cappuccino topped with chocolate.  You could sit by the windows watching the people walk by against the backdrop of the greenery of The Square enjoying your coffee.
See you in there soon!
Want to try one of our food places, on us? We'll pay, you review! Get in touch: writeforus@kp.co.nz