DINE OUTDOORS IN STYLE WITH THE PLAZA
Lifestyle
17 January 2017
Entertaining outdoors should be relaxed and carefree but what if you want to go the extra mile and really wow your guests? Simple! You create a showstopping table with a few special details and wa-lah, guests wowed! Here's how: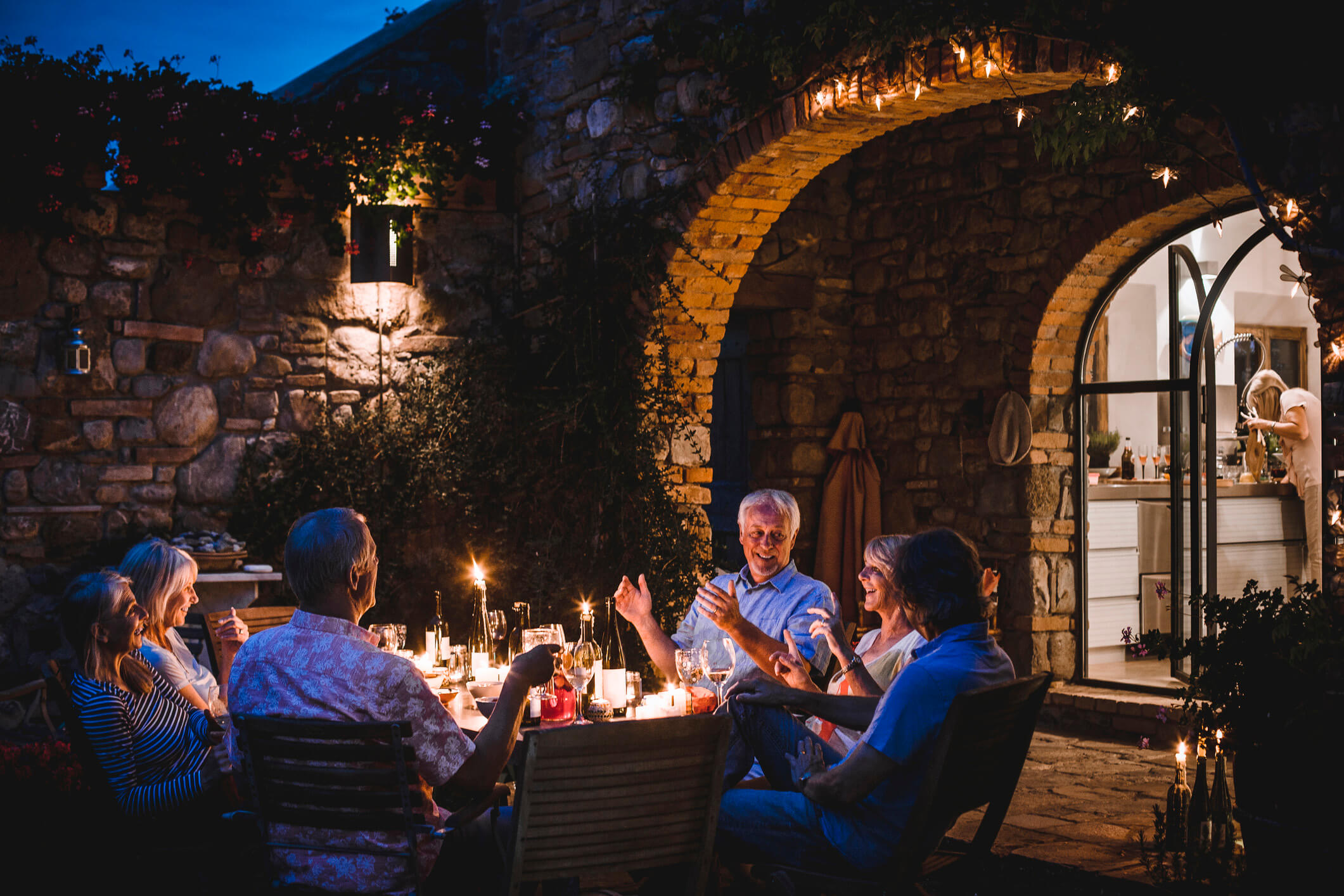 1. Use a table runner to create a sense of formality
Adding a table runner to a table is a bit like adding a necklace (or tie) to your outfit. It gives an ordinary table personality and lays the foundation for the next step…
2. Draw the eye to an amazing (yet simple) centrepiece
The best centrepieces are often easy and uncomplicated. Simply add some low-lying planters with greenery like herbs or succulents and finish by placing candles in holders at random along the width of the table runner.
3. Placemats for the X-factor
Placemats help to strengthen the theme of your table. For instance if you're going for a rustic, earthy look choose a woven placemat like hyacinth. Or if you want to add an accent colour, choose a colourful or quirky design.
4. Furnish with matching (or mismatched) plates
While you don't always need to bring out your finest china, a nice matching dinner set will give your table setting a polished feel. White is an easy colour tof find and always looks great in any setting whether it's rustic and relaxed or funky and modern.
5. Complete the look with showstopping serveware
Perhaps a vintage drink dispenser or a set of sleek wine glasses. Select a couple of special serveware pieces that you can set on the table to showcase an amazing salad or fresh batch of punch.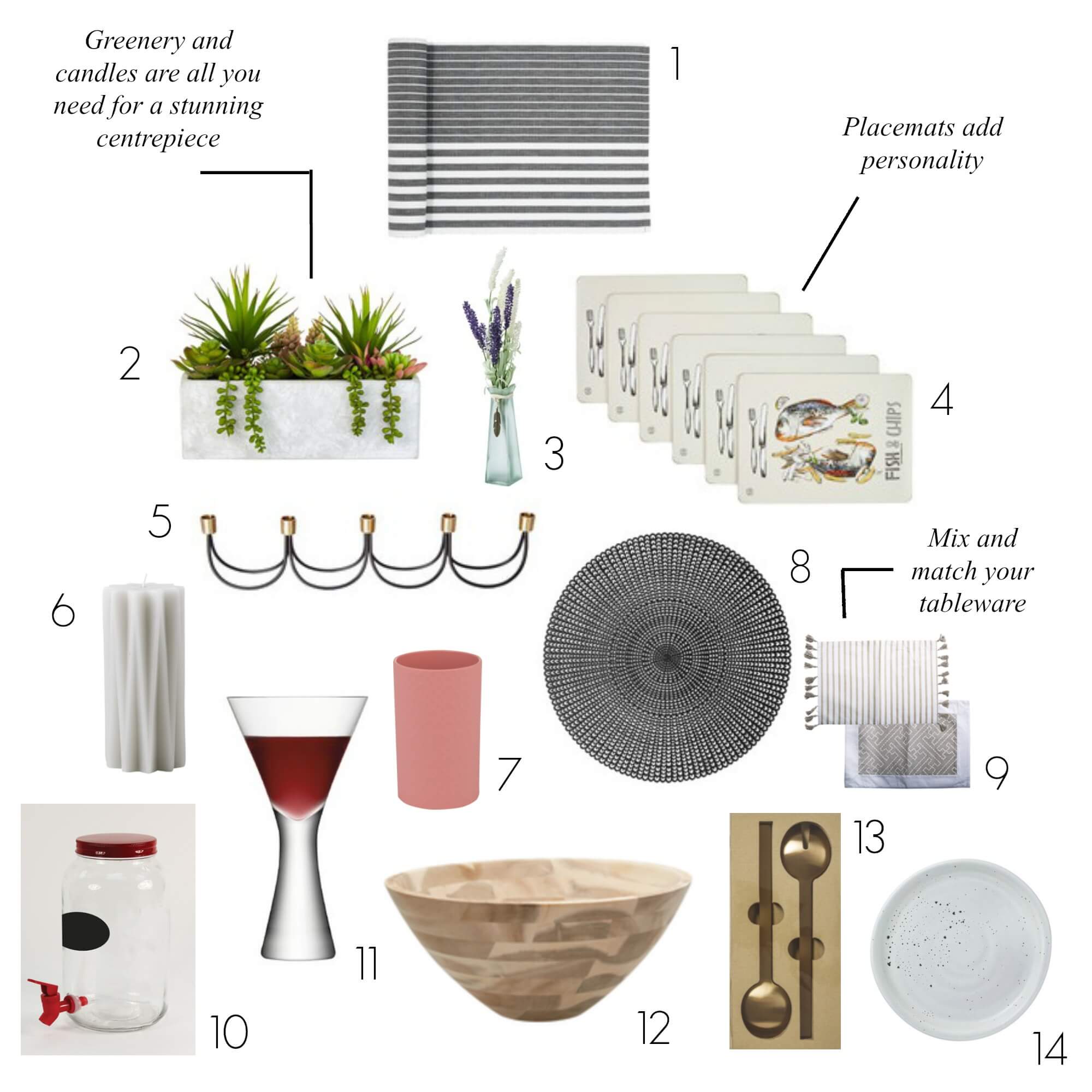 1./ Table runner by Farmers 2./ Planter by Farmers 3./ Vase by Stevens 4./ Placemat set by Farmers 5./ Pillar candle by Stevens 6./ Candlestick holder by Farmers 7./ Tumbler by Farmers 8./ Round placemat by Farmers 9./ Hyacinth placemat by Acquisitions 10./ Punch Dispenser 2L by Bed Bath & Beyond 11./ Wine flute by Stevens 12./ Salad bowl by Farmers 13./ UBU Salad Servers by Whitcoulls 14./ Speckled side plate by Stevens
Note: Items featured are subject to availibility. Please head in-store for more info.