FATHER'S DAY GIFT IDEAS
Lifestyle
07 August 2018
Not all heroes wear capes.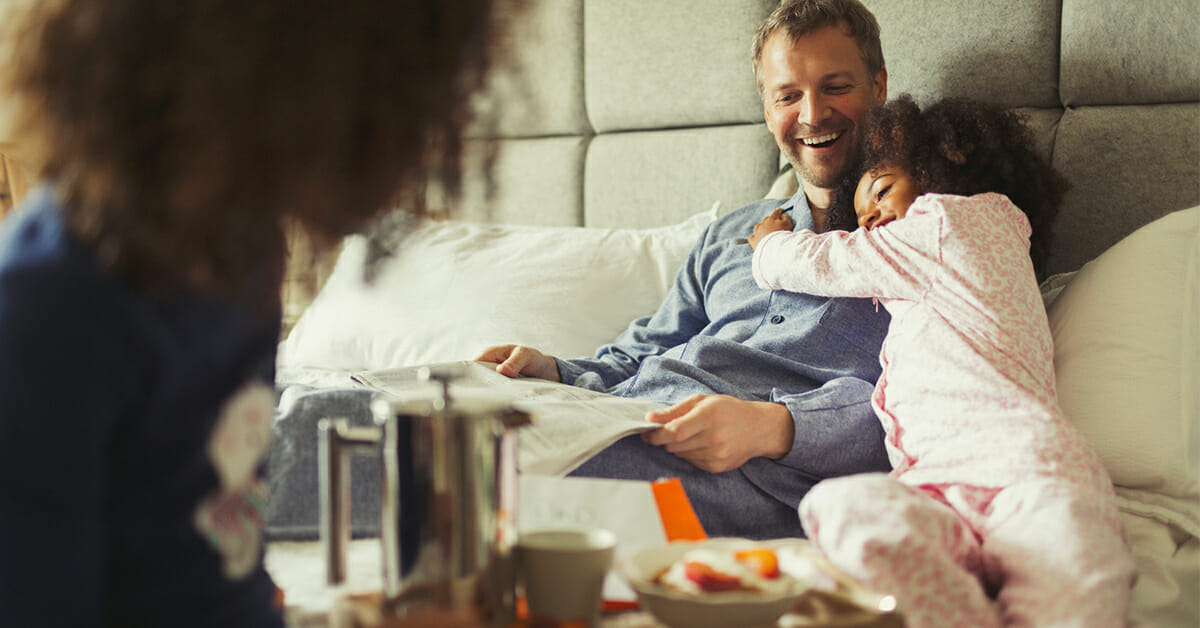 In fact, if you look close to your heart, you'll see that they exist, possibly under your own roof! That's right – our parents are basically real-life superheroes – and we should treat and cherish them. Not that we need any day to love and cherish our parents – if we can, we should do it whenever we can, right? But Father's Day is just around the corner… (On Sunday 2 September, to be precise!)
Although we love celebrating our dads, father figures, grandpas, and mums who also play the role of dad every day of the year, Father's Day usually requires getting a gift. And we feel you, it's not always easy.
I mean, what do you get when your dad deserves an island and all you can afford is a tie? Sigh…
We've popped our fave gifts below, that your dad is sure to love.
1 | FOOD FOR YOUR FAVOURITE DUDE
It might be a universal rule that dads love food*. Whether it's a hearty breakfast out, or a breakfast from the heart at home, it might be one of the best gifts you could offer! Not only does Dad love food, he loves time with you the most. So time with you + food = a really great Father's Day gift.
We reckon breakfast at Columbus or Marbecks would go down a treat for Dad's day out too!
*Not factually correct but we'd maybe put money on it. Maybe.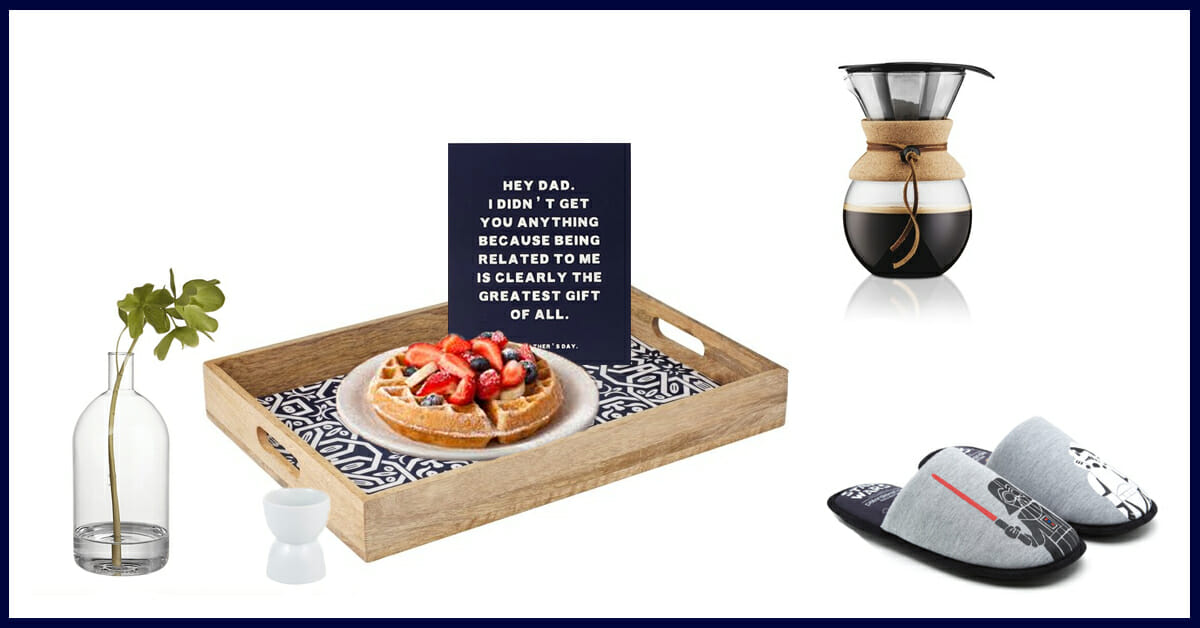 Vase & greenery from Kmart | Momento Aspen eggcup from Stevens | Momento blue porto tray from Stevens | Father's Day card from Whitcoulls | Bodum por over coffee maker from Stevens | Star Wars slippers scuffs from Peter Alexander
2 | R&R
There's nothing wrong with being a couch potato on Dad's special day! Load him up with entertaining gifts so he can have the perfect restful and relaxing Saturday. You'd be surprised at how such a seemingly simple gift like an awesome new read with a giant cup of coffee/beer and a bag of chips goes down in Dad's good books! No pun intended.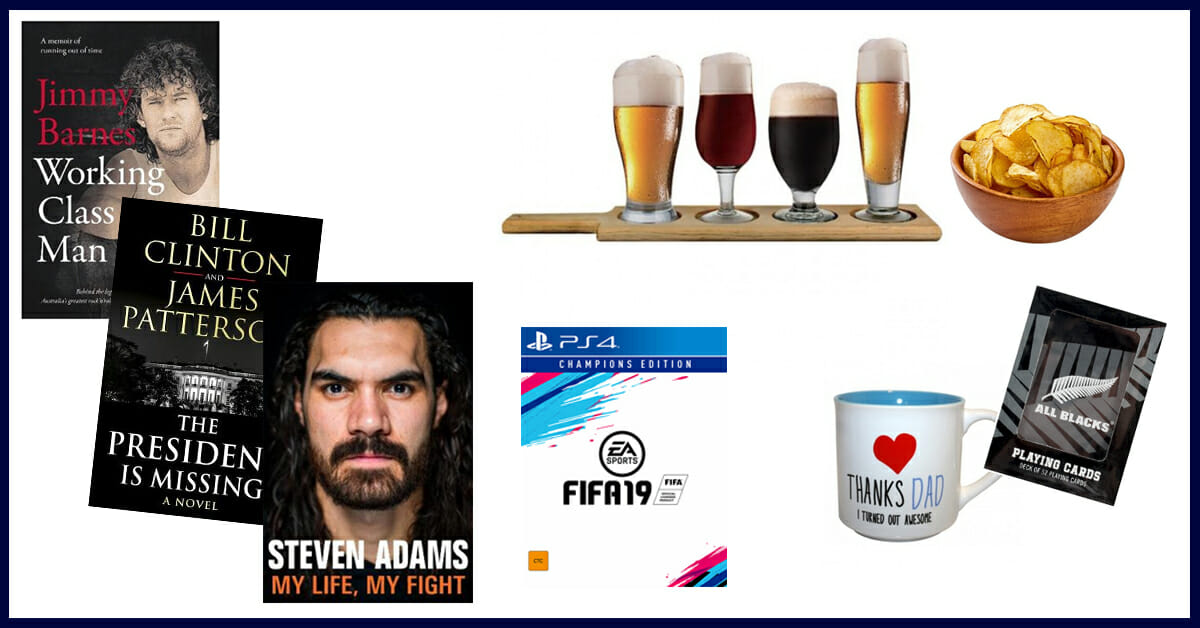 Working Class Man by Jimmy Barnes | The President is Missing by Bill Clinton and James Petterson | My Life, My Fight by Steven Adams – all from Whitcoulls | FIFA 19 (on preorder) from EB Games | Beer tasting set with paddle from Acquisitions | Thanks Dad mug from Acquistions | Bowls and chips from Countdown | All Blacks playing cards from Whitcoulls
3 | GIFTS THAT MAKE SCENTS
Does your Dad ever buy himself new cologne or scented shower products? Nope, neither. Which leaves a clear line of opportunity, right? Fill the void with some nice scented or male grooming products – hey, if this means Dad smells better than before, it's a win-win situation for everyone.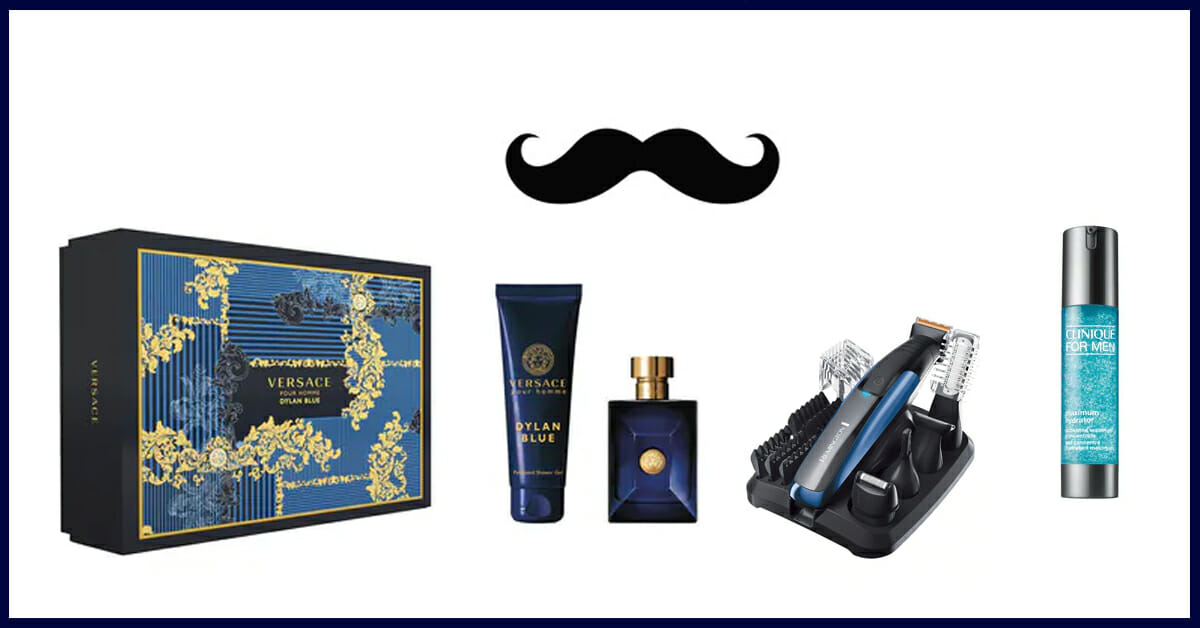 Versace Dylan Blue cologne gift set from Farmers | Remington razor set from Farmers | Clinique for men skin hydrator from Life Pharmacy
4 | WATCH AND ACCESSORISE
Is Dad's watch starting to look a little tatty around the edges? Sharpen up with a nice new watch from one of our specialty retailers. Again, it's perhaps not a gift Dad would buy himself, but he undoubtedly would appreciate it – plus use it every single day! If Dad's a fitness junkie, you could even grab him a super sporty snazzy smartwatch that doubles as a pedometer and connects to his phone.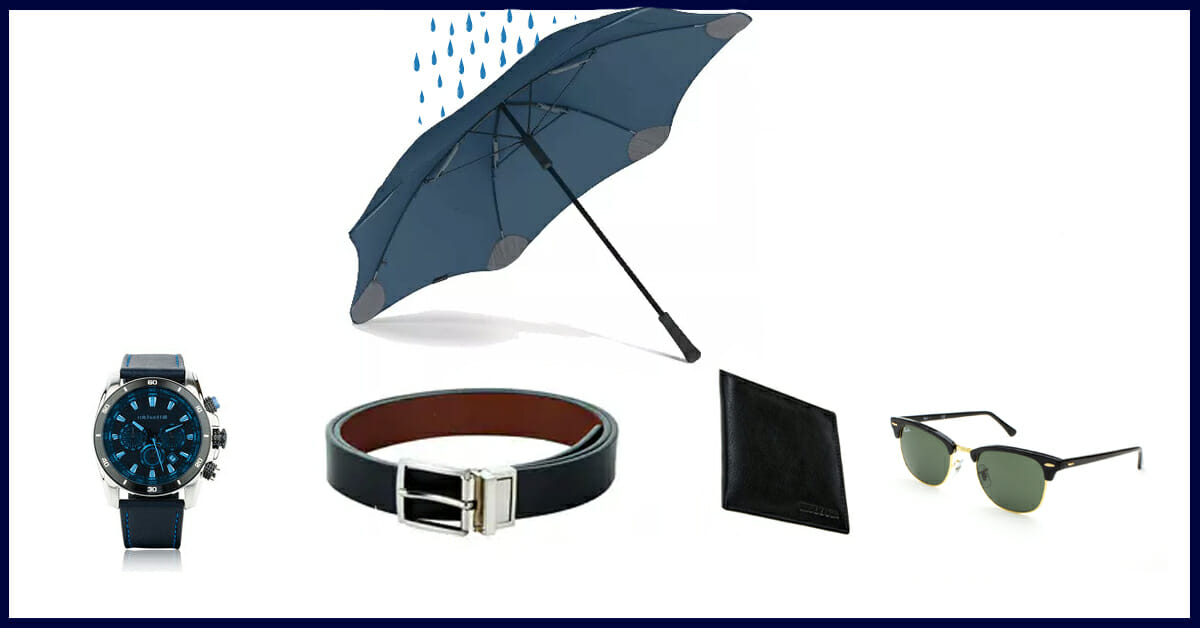 Men's Monograph watch in stainless steel and leather from Michael Hill | Men's Mazzoni reversible belt from Farmers | Mazzoni cowhide horizontal wallet from Farmers | Ray Ban sunglasses from Sunglass Style | Navy Blunt umbrella from Barkers
5 | ATTIRE LESS DIRE
Every Dad seems to have some holey old t-shirt or hoodie that they wear to play builder around home, for slobbing on the couch or only when camping. Not. Anymore.
Brush Dad's home essentials up with some good basic tees or jumpers – there are heaps of sweet spring sales on right now to help you out.
If Dad's much more a suit and tie type, new cufflinks, socks or ties never go amiss.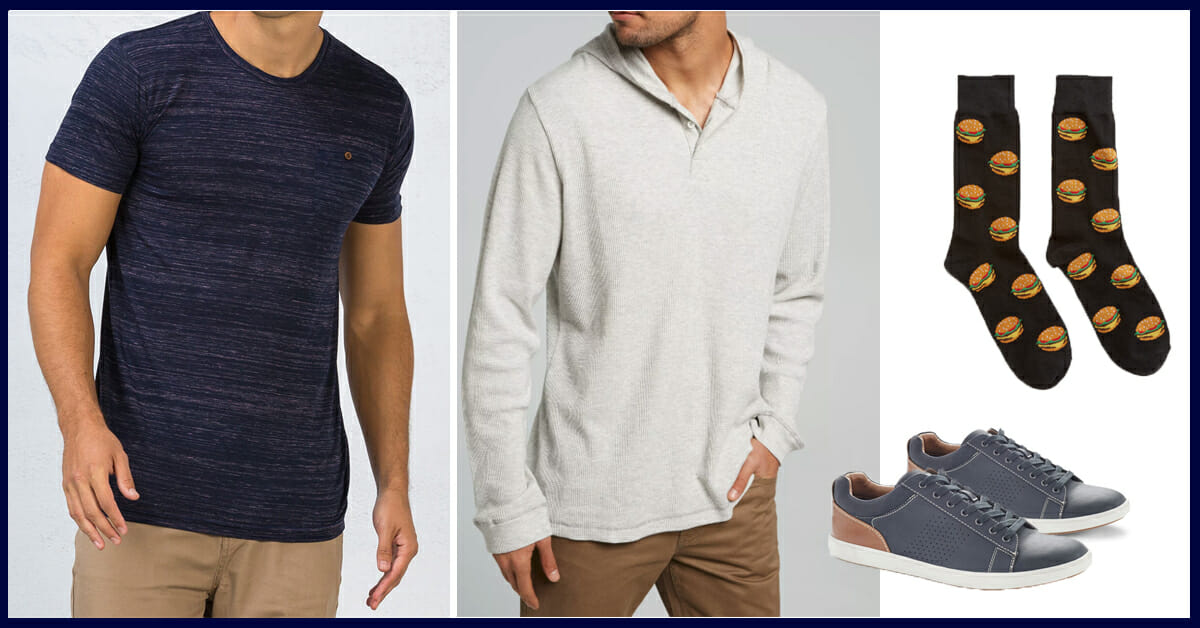 Kit Jordan t-shirt in navy from Hallensteins | Waffle hood from Just Jeans | Steve Madden Fisk sneakers from Hannahs | Burger socks from Hallensteins
Father's Day is Sunday 2 September.