KICK-START THE NEW YEAR
Lifestyle
10 January 2017
A new year can be a great opportunity to start afresh and plan new goals. If inspiration is what you're looking for, you might enjoy some of these in-store finds to help kick-start those all-important New Years' resolutions: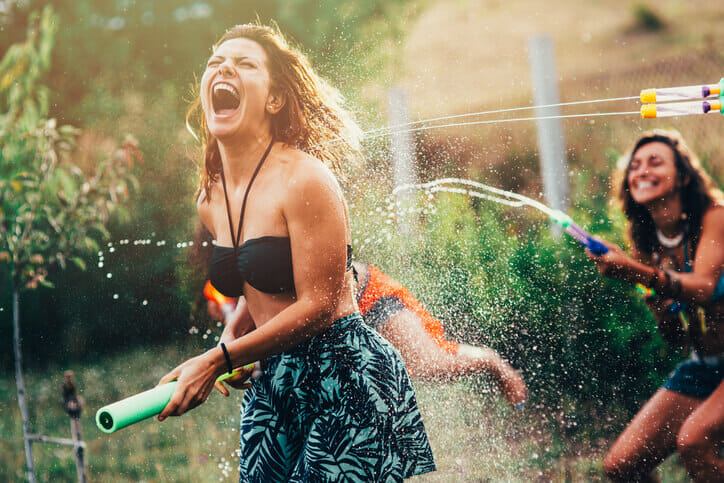 MORE REST & RELAXATION
Find a little time in your day to unwind with a good book. Women's Wellness Wisdom from Whitcoulls is the latest book from best-selling author Dr Libby. Or if massages are more your style, an at-home back massager and foot spa from Farmers is another great stress relief.  Combine with a pair of Noise Cancelling Headphones from Farmers and your favourite podcast and you'll practically drift off to sleep.
MORE HEALTH & FITNESS
Keep track of your heart rate and level of exertion with The Fitbit Charge 2 from Farmers. The ability to change sports modes and make every step count will make you feel as though you have your very own personal trainer with you.
The way you dress can impact the way you feel and if feeling more active is your motivation a pair of his or hers Running Shoes from Hannahs might give you that extra push to run faster and train harder, knowing you look the part.
A little hydration goes a long way to sustaining your energy. A handy water bottle with filter from Stevens makes refilling on-the-go super easy and you'll be more inclined to keep it close by whether your at home or the office.
MORE BRAIN POWER & CREATIVITY
With so much to remember, it can be easy to forget. Sharpening your memory can be as simple as doing a crossword or playing Soduku like Will Shortz Ultra Easy Soduku from Whitcoulls for newbies or The Brain Fitness Workout book by Philip Carter.
MORE PLANS & GOAL SETTING
From being better at saving to being better at planning your day, if you haven't yet bought yourself a diary you'll find some bright 2017 planners available from Whitcoulls as well as some Do-it-yourself calendars perfect for the aspiring creative. On the money front, Scott Pape's The Barefoot Investor from Whitcoulls is full of actionable money advice that you'll keep coming back to.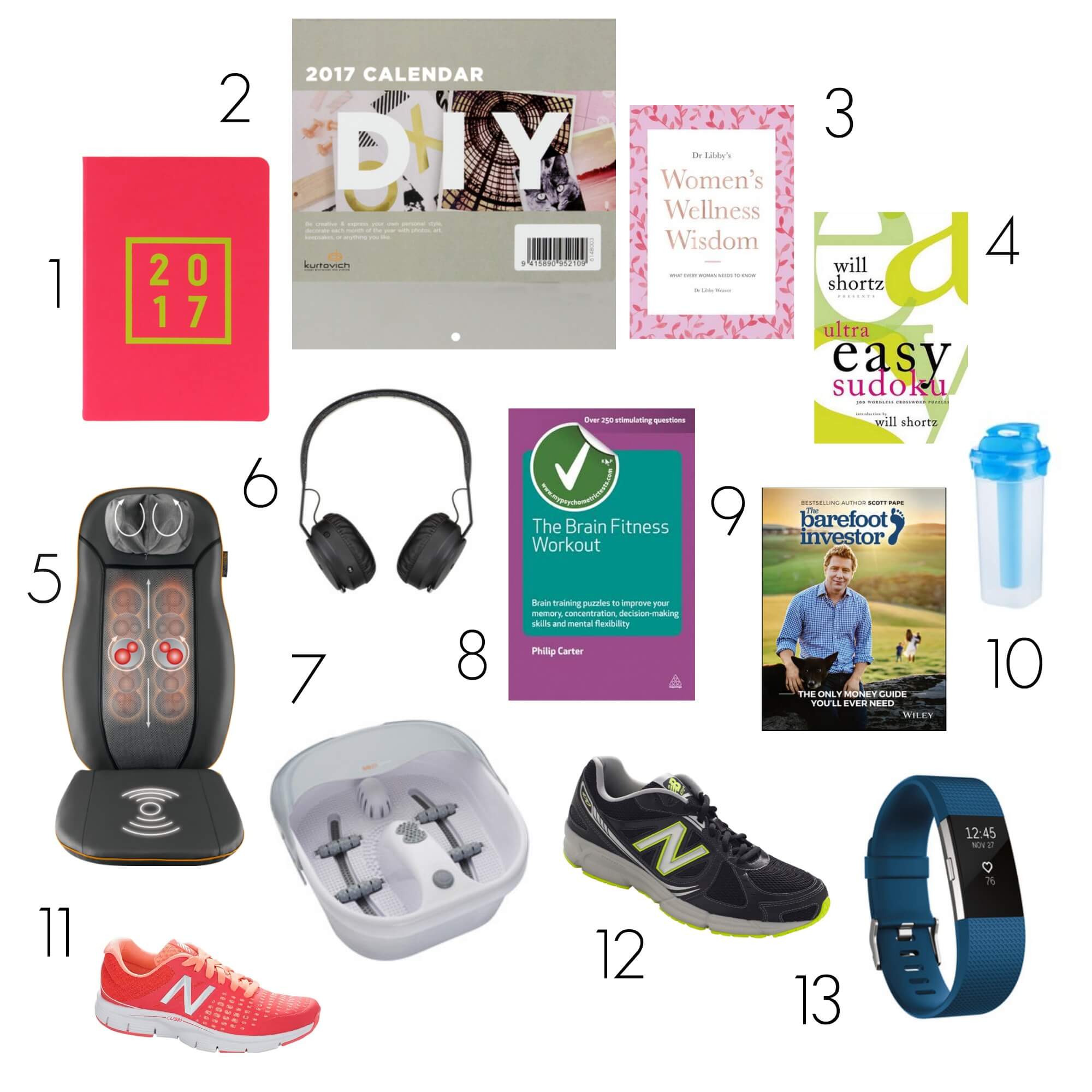 FEATURING: 1. 2017 Diary planner from Whitcoulls 2. DIY Calendar from Whitcoulls 3. Women's Wellness Wisdom By Dr Libby from Whitcoulls 4. Ultra Easy Sudoku by Will Shortz from Whitcoulls 5. Medisana Shiatsu Back Massager from Farmers 6. Marley Noise Cancelling Headphones from Farmers 7. Medisana Foot Spa System from Farmers 8. The Brain Fitness Workout by Philip Carter from Whitcoulls 9. The Barefoot Investor by Scott Pape from Whitcoulls 10. Water bottle with filter from Stevens 11. Women's New Balance Running Shoe from Hannahs 12. Men's New Balance Running Shoe from Hannahs 13. Fitbit Charge 2 from Farmers