KICKING IT IN CAMBODIA
Lifestyle
15 February 2019
South East Asia has to be on your travel bucket list in 2019; Cambodia in particular!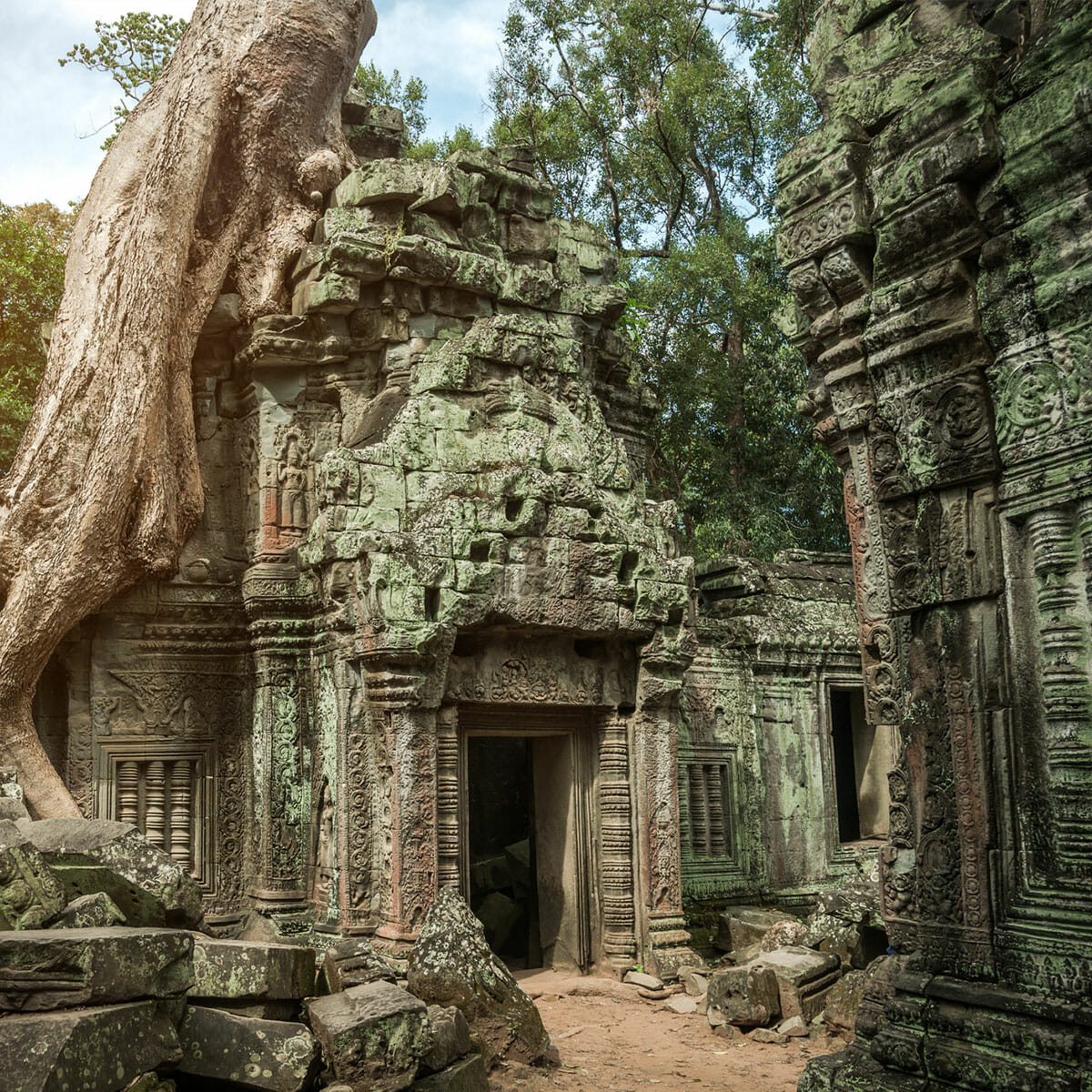 Often cheaper than a week across the ditch or a quick fling with the Pacific Islands, Cambodia is a wonderfully varied country – or kingdom – located near Thailand and Vietnam.
A not too tedious 12 hour-ish flight from New Zealand and filled with bustling markets, glittering palaces, historical museums and ancient temples, Cambodia has something for everyone – with all tastes catered for!
From the beautiful, kind and patient locals, the zesty cuisine, and the history, Cambodia has a unique feel and still enjoys a strong local vibe without the overrun of tourists.
The best seller is the price of shopping, meals, and, well, just about everything! To give some indication on how inexpensive it is, the average cost for a 3-star hotel is about $47 NZD per night, or $160 for a truly magnificent 5-star hotel.
The best way to see Cambodia is by flying into the capital city, Phnom Penh, and starting your journey there. There's plenty to see and do in Phnom Penh, but after a few days you can catch a bus to Siem Reap (which takes about 6-7 hours). Drive past freshwaker lakes, rice fields and paddy farmers with big hats, while soaking up the Cambodian experience. Siem Reap, known for its ancient temples, is more of a tourist destination and is home to gorgeous markets and the famous Angkor Wat temple complex.
As Cambodia is nestled in between several other beautiful countries, you can make the most of the trip and fly back through Thailand, Vietnam or Malaysia – all only 1 hour or less away!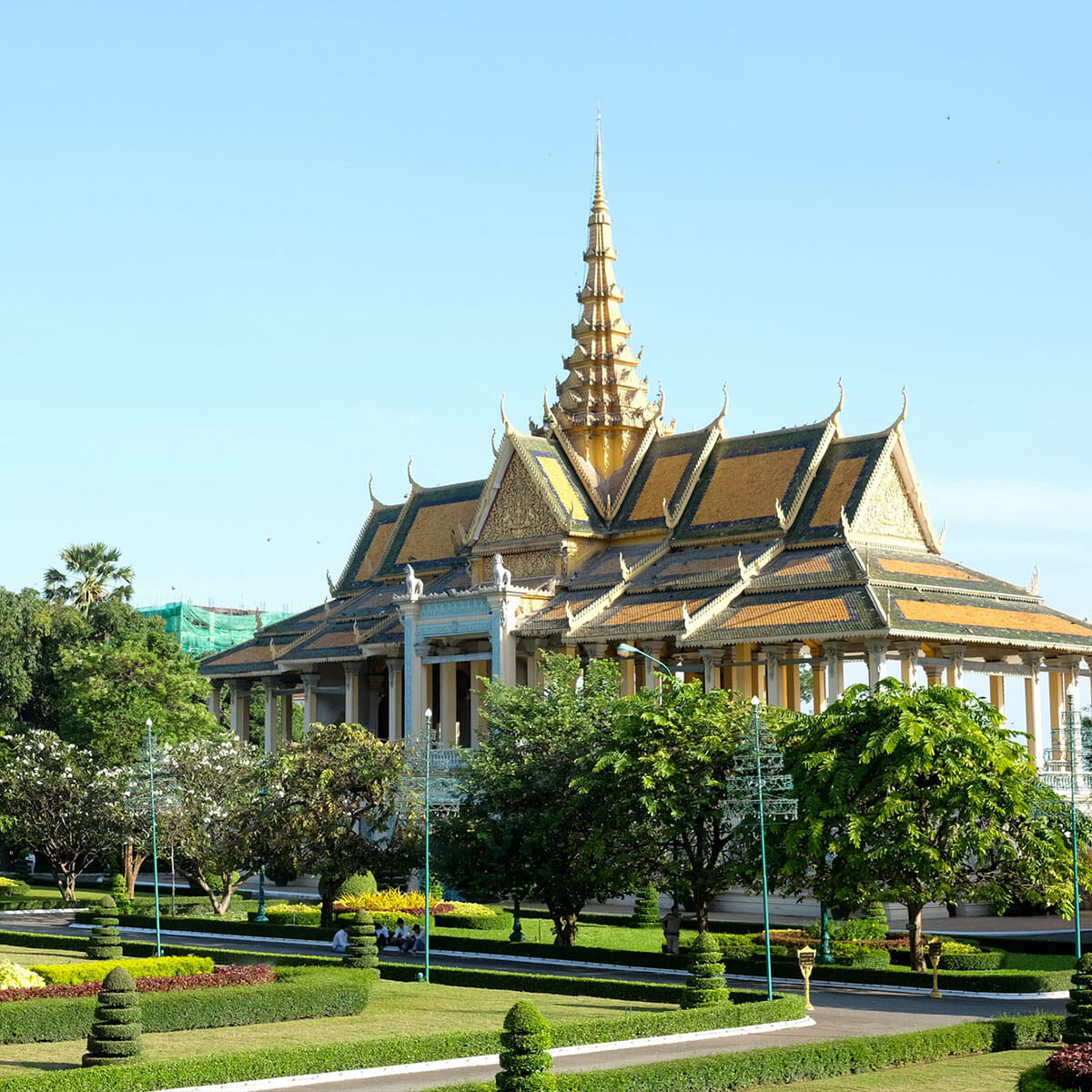 The Royal Palace, Phnom Penh
Must Dos:
Sit in a rooftop bar along the riverside in Phnom Penh (Cambodia's capital) and watch people chasing the sunset on their scooters, while drinking a local Angkor beer
Visit Angkor Wat in Siem Reap. Not only is Angkor Wat one of the largest religious monuments in the world, it's also a UNESCO World Heritage site. Make sure you visit the surrounding temples in the park; Bayon Temple and Ta Prohm, for instance
Hire a tuk tuk driver (small trailer attached to a motorbike) to take you to all of the major spots for the day – he'll likely hold onto cold water for you and a day will cost you only about $15 USD
Get lost in Phnom Penh's Russian Market and barter to your heart – and wallet's! – content
Get a massage from the massage parlours around the cities – not only are you supporting the local economy, the massages are amazing and only about $6-8 USD for 60 mins!
Stick your feet in a fish tank and let the fish nibble your feet and toes
Visit the grand palace in the capital and see the monkeys scuttling around
Try some famous street food, like fried rice cakes, noodle soup or a fresh green papaya salad
Fun Facts:
Tomb Raider starring Angelina Jolie was filmed at Ta Prohm temple in Angkor Wat! Not that you need to watch any movies to get inspired…
More than 30,000 elephants helped build the vast Angkor Temple complex
Cambodia's national flag is the only one to feature a building – yes, it's the one and only Angkor Wat
Sound like a bit of you? Book your next adventure now at STA Travel!
The friendly team can give you helpful tips and advice on your trip as well as help you book it every step of the way, whether you're going alone, with friends or family, or want to join a tour group.
There's a whole lot of adventure waiting for you – so what are you waiting for?!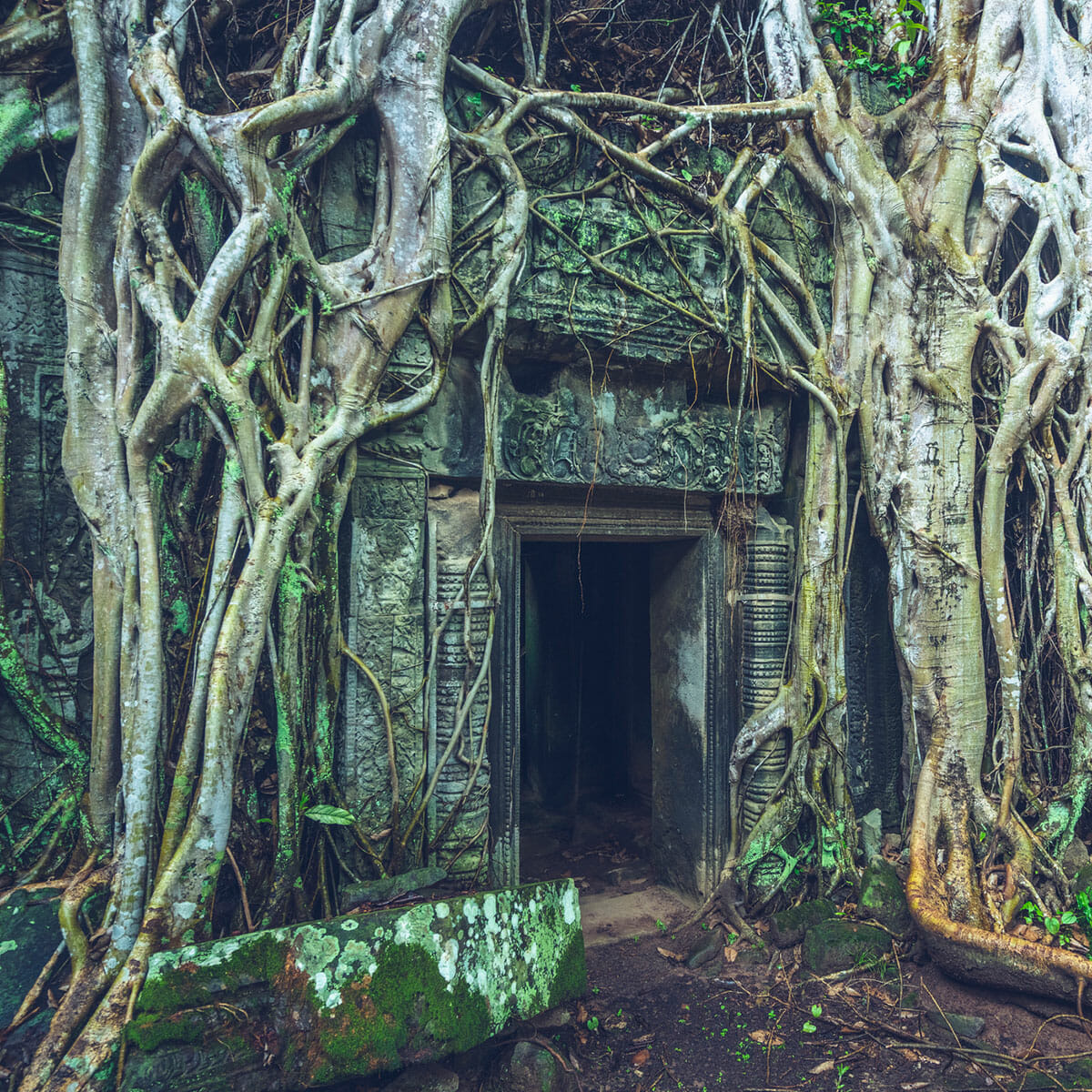 Ta Prohm temple – Tomb Raider