EARTH-LOVING ITEMS YOU NEED RIGHT NOW
Lifestyle
21 August 2018
We never need an excuse to love and look after the environment, New Zealand, and the world we live in.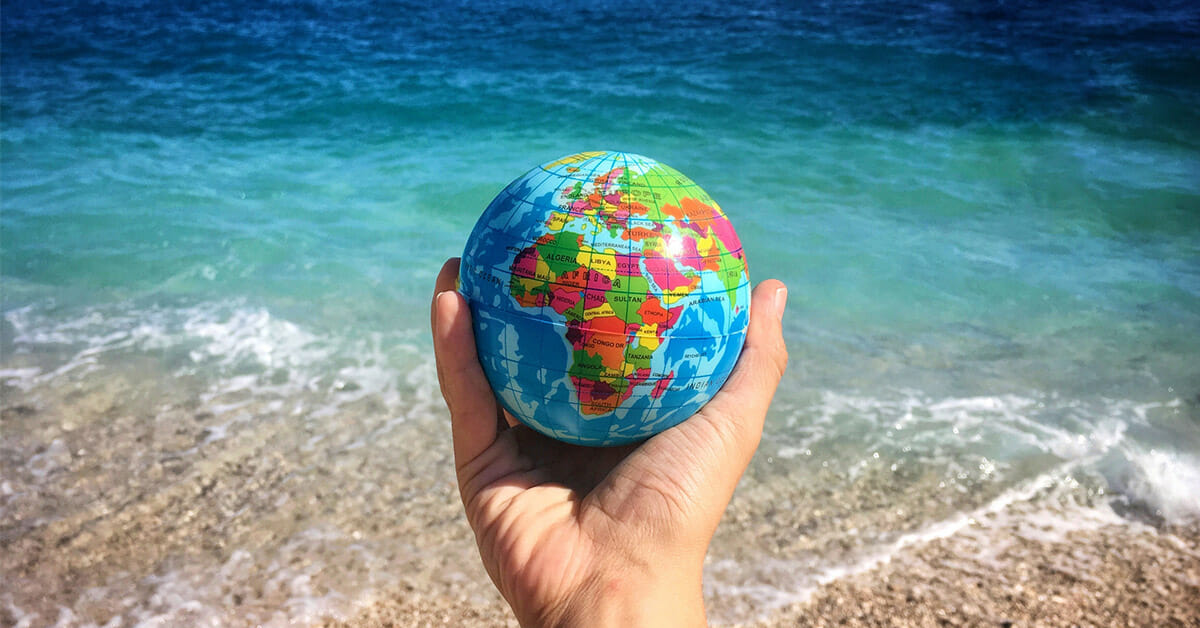 However, we're really focused on waste reduction, and have just launched our new free water stations across all of our Kiwi Property Shopping Centres, so it seems only right that we do a roundup of our favourite Earth-loving products you can buy, right here in-centre!
Psst – we've also got your chance to get your Earth-loving paws on a flash sustainable rose gold water bottle, from us, so you can save one plastic bottle each time you visit from a landfill funeral. See our website for more details.
1 | TOTES FASHIONABLE
We tot(e)ally love how the grocery stores are getting on board with the notion of reusable bags, and even the ban of single use plastic bags – nice work, team! But some of our other retailers are even looking at other carry options, such as backpacks, and whether they are made sustainably and ethically. There are many reasons to join the tote movement; it's better for the environment, they're much more sturdy and robust for bulky groceries and other items, and are undeniably better looking, right?! You could also invest in some bamboo products – like these bamboo socks – or organic cotton shirts so you know you're wearing natural and sustainably sourced product.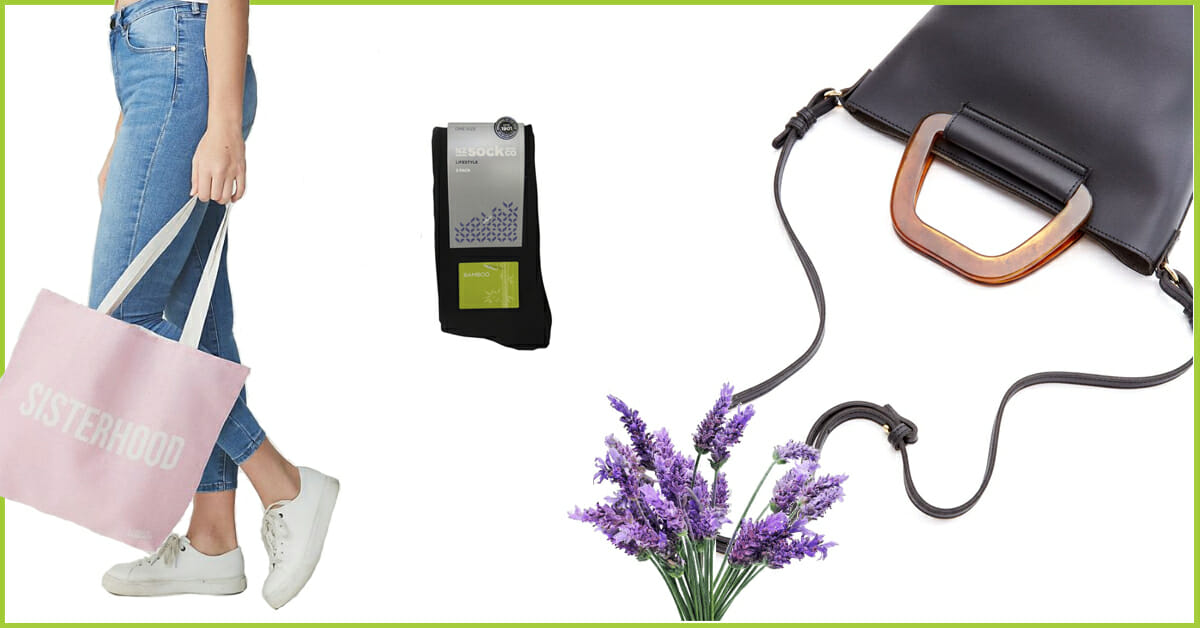 Tote bag from Cotton On/Factorie | Bamboo socks from Farmers | Resin handle tote bag from Glassons
2 | KEEP & CONTAIN
If reusable cups for your daily brew aren't your cup of tea, let us convince you why they should be. Not only do you do your bit to reduce waste to landfill, your coffee (or tea) actually stays hotter for longer, and how adorable are these little KeepCups and mugs from our stores? The best thing about the KeepCup? You can see how much coffee you've drunk, so you can savour it for longer, or know when it's time to line up at your local café for round two! Coffee on the go has never looked so good. The same goes for your lunch! Ditch the single use plastic bags and invest in a sturdy container for your lunch – you'll likely save money by bringing lunch in every day as well as saving the environment too.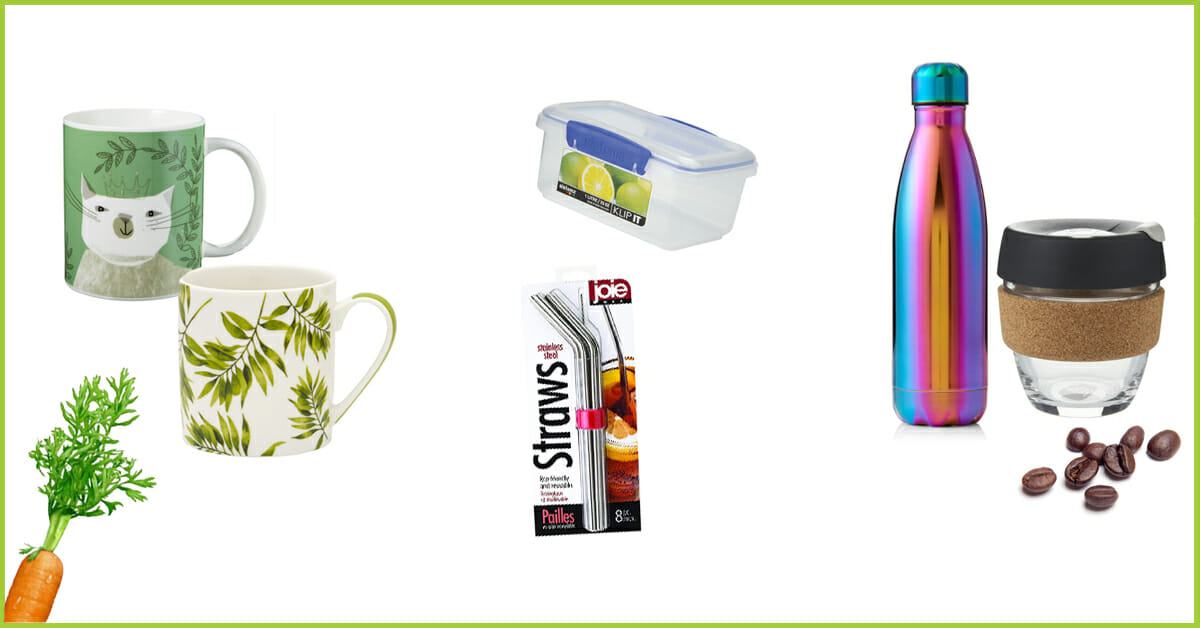 Green cat cup and leafy mug from Farmers | Stainless steel reusable straws from Acquisitions | Sistema plastic container from Pak'NSave | Reuseable steel drink bottle from Jay Jays | Signature KeepCup from Stevens
3 | CUTE & COLLECTIBLE
Haven't you always wanted to hold the Earth in the palm of your hand? Check out this gorgeous little stress ball from Acquisitions. It's calming, which helps your health and wellness. We've also found a bunch of other cute collectible world-loving items for you to enjoy in-centre or at home. Take a trip around the world, from the comfort of your own home, and share the world with the littlies so they can learn about the planet we live on. We love this little New Zealand notepad, which is entirely made from recycled materials! If you're still a paper notetaker or shopping list-er then this is for you.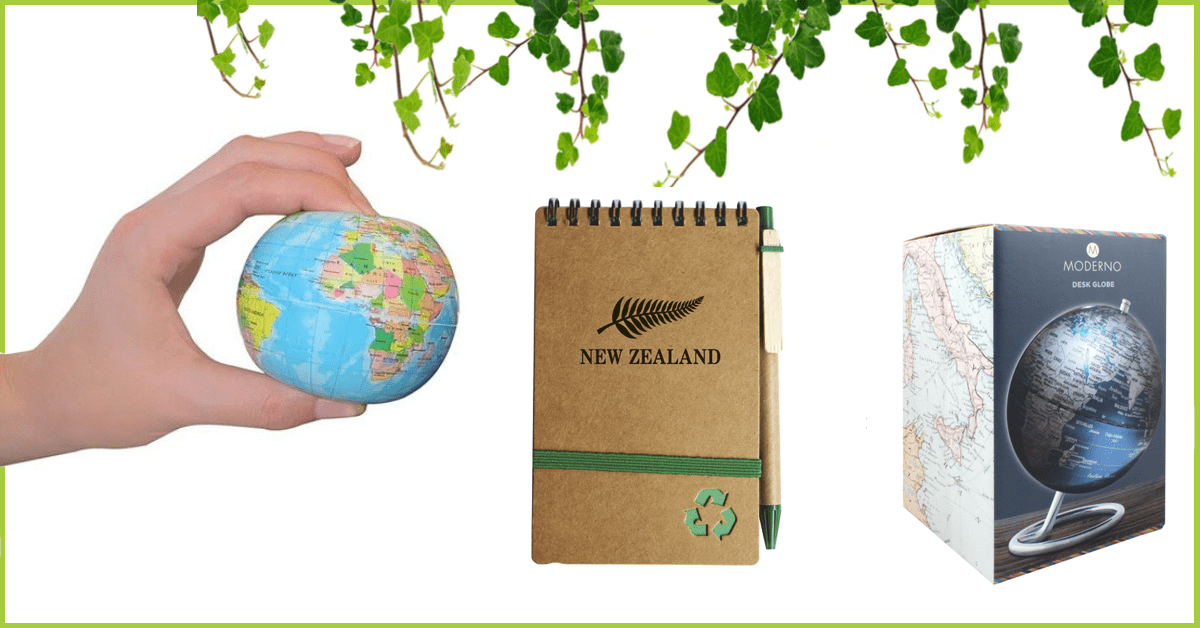 World stress ball from Acquisitions | Recycled paper notebook from Whitcoulls | Standing globe from Whitcoulls 
4 | LEARN & GROW
It's never too late to learn something new! If you're a little green (so to speak) on the benefits of composting, growing your own fruit and vegetables, and how to live a little more sustainably, then take an hour or two for yourself and read a book you mightn't have read before. You'll learn all about what you can do to reduce your waste to landfill and how even the tiniest bit can make a difference. The books are a great, tangible item to keep, otherwise you could explore buying a Kindle to limit paper. The raindrop always contributes to the flood! Pop in some beautiful greenery around the home, a natural candle or diffusers and sip on some green tea, and the benefits to your health, wellness and environmental impact will speak for itself!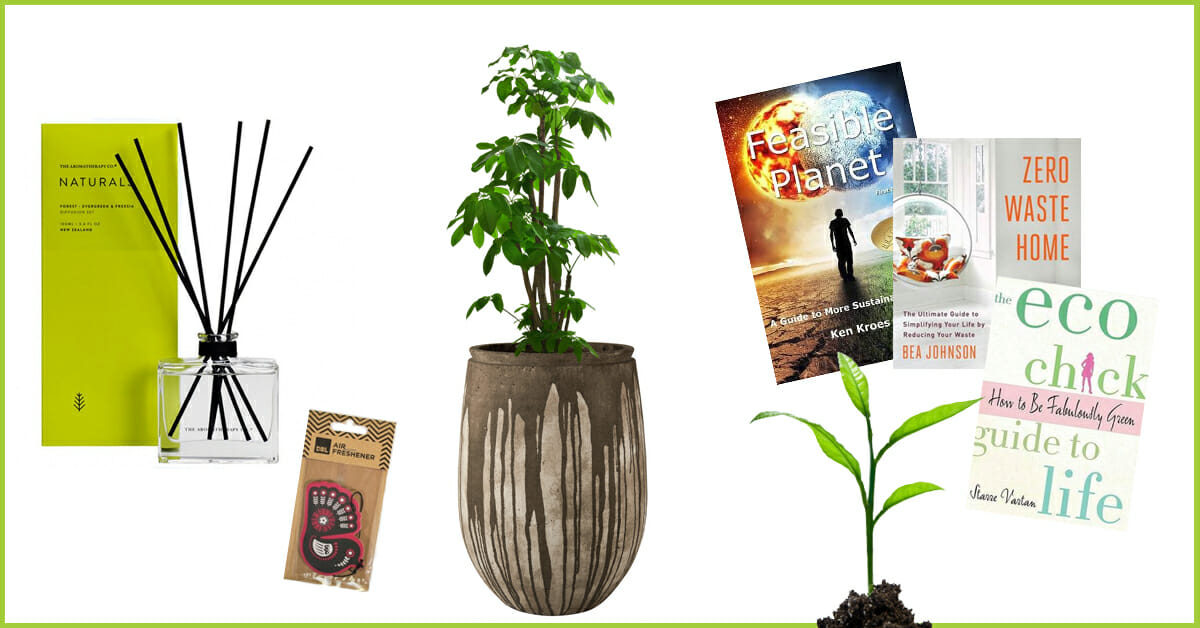 The Aromatherapy Co Naturals diffuser from Life Pharmacy | Retro air freshener from Acquisitions | Your Home & garden oversized planter from Farmers | Feasible Planet: A Guide to More Sustainable Living by Ken Kroes, Zero Waste Home by Bea Johnson and The Eco Chick Guide to Life by Starre Vartan – all from Whitcoulls
5 | SUSTAINABLE SHOWERS
The Body Shop is renowned for doing wonderful things for the planet and the animals, and in so purchasing from them always feels like a great decision. Their best-selling moisturing hemp hand cream is made with Community Trade hemp oil, where farmers cultivate crops in a way to enrich the biodiversity of the local environment. Likewise, their cotton rounds are made in Mauritius with Community Trade 100% organic cotton, and zero artificial chemical pesticides. Speaking of the wonders of lovely hemp oil, you can also pick up a wonderful organic scrub from Life Pharmacy for refreshed, smooth and soft skin.
Rid the drains of nasty chemicals and unnecessary ingredients which do nothing to help the environment. LUSH breaks the mould with beautifully scented soaps and shower products that don't cost the Earth and smell much more divine than your average shower product. Both LUSH and The Body Shop can be truly commended on only buying ingredients from other companies that refuse to test on animals. The two LUSH soaps we're loving are Parsley Porridge, a herbal soap with parsley, thyme, tea tree oil, aloe gel and fine oatmeal, and Olive Tree, made with blended olives, olive oil and rose and cypress oil. This gourmet soap base is made from olive oil sourced from the MARDA Permaculture Farm in Palestine, a LUSH funded partnership which supports social and environmental regeneration.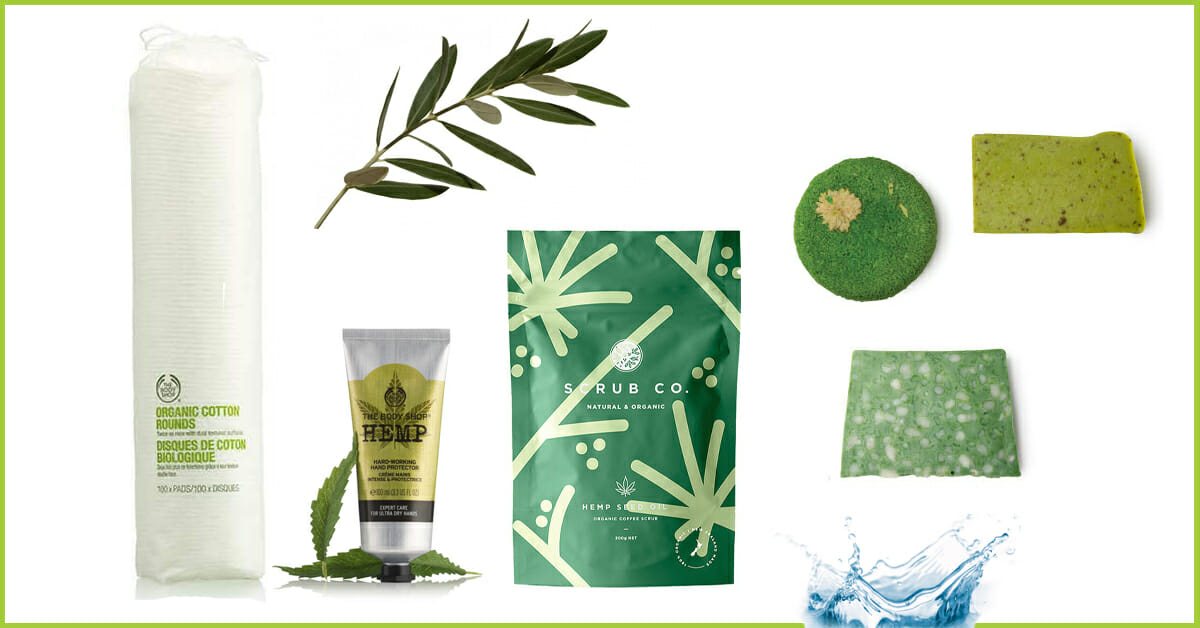 Organic cotton rounds from The Body Shop | Hemp hand cream from The Body Shop | Scrub Co Natural & organic hemp oil scrub | Karma Komba shampoo bar from LUSH | Parsley Porridge soap from LUSH | Olive Tree soap from LUSH