THE PLAZA'S TOP TIPS IN CHOOSING THE PERFECT GIFT
Lifestyle
31 October 2016
Gift-giving is a wonderful thing but it can sometimes feel a bit daunting especially when there are so many things to choose from. So, to ease the burden we've come up with 5 gift ideas to help you buy a sure-fire winner.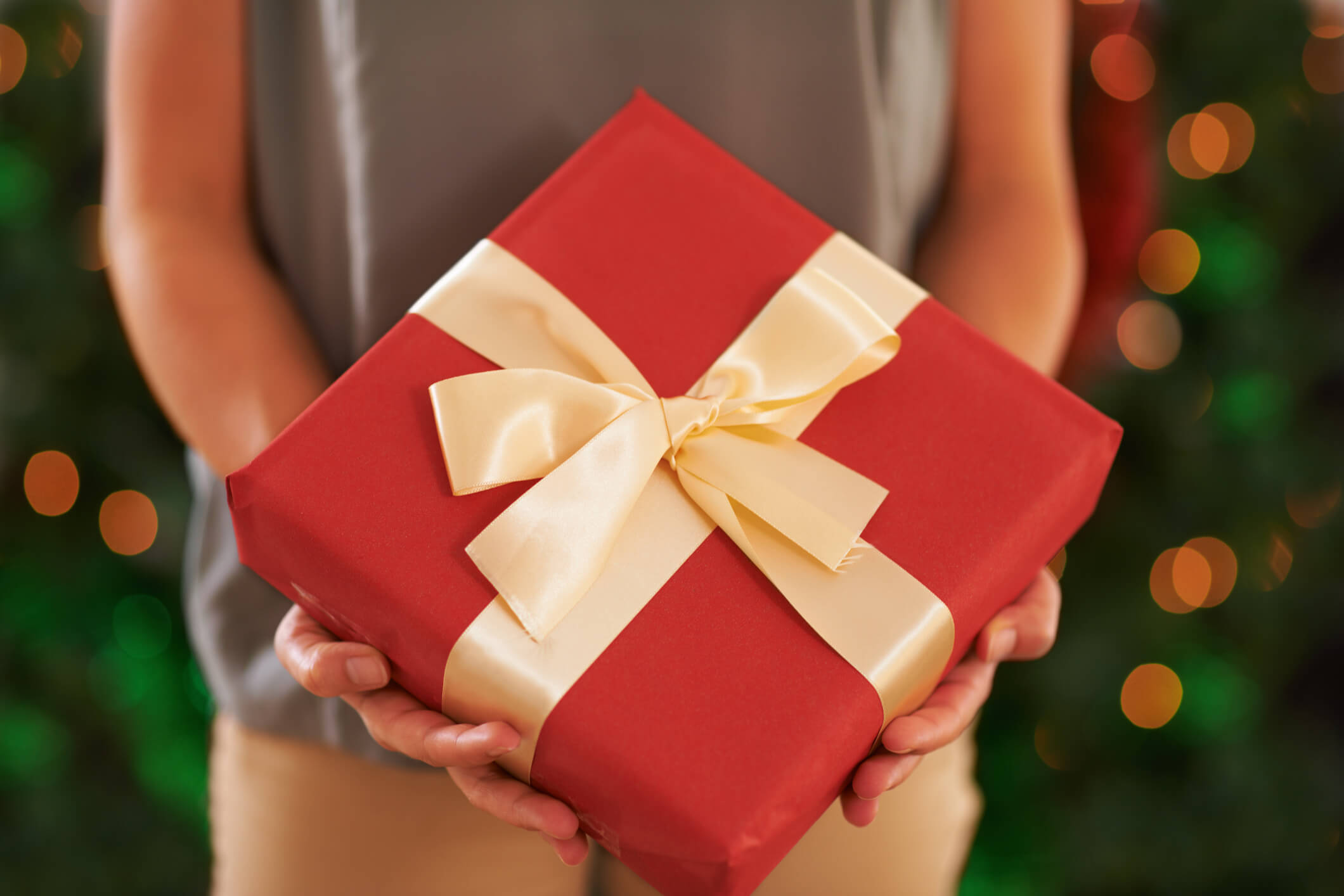 THE HANDY GIFT
Designed to make their life that little bit easier.
That is, a gift that will save someone a little bit of time each day. It could be a time-saving gadget like a tile mate (that helps locate their keys or wallet) or a pocket-sized power bank to charge a phone or iPad without needing a powerpoint.
THE BEAUTIFUL BUT PRACTICAL GIFT
To showcase the 'everyday' in a beautiful way.
From a beautiful notepad and pen to a crystal jewellery holder, the idea behind this gift is that it allows the recipient to show-off their rings, shoes, handbags or cooking books in a stylish way everyday.
THE PAMPERED GIFT
The perfect way to make them feel special.
The ultimate in thoughtful gifts especially great for the person who rarely spends money on themselves but loves a good foot massage or bubble bath. Put together a few skin treats along with a pair of plush slippers and they can have a 'spa day' whenever they desire.
THE INDULGENTLY DELICIOUS GIFT
A gift that is their kind of delicious!
Perhaps they're a chocolate lover or a wine connoisseur? If they are a real foodie buy a gift with their passion in mind. You could buy condiments or specialty teas that they can experiment with or you could buy them beautiful serveware or a recipe holder.
THE GIFT THAT SAYS 'TREAT YOURSELF'
Let them find what they want when they want.
Some might say that a gift card is an easy option but we think that for some people it is by far the best gift to buy. For the person who loves to shop around why not give them the gift that lets them do the choosing.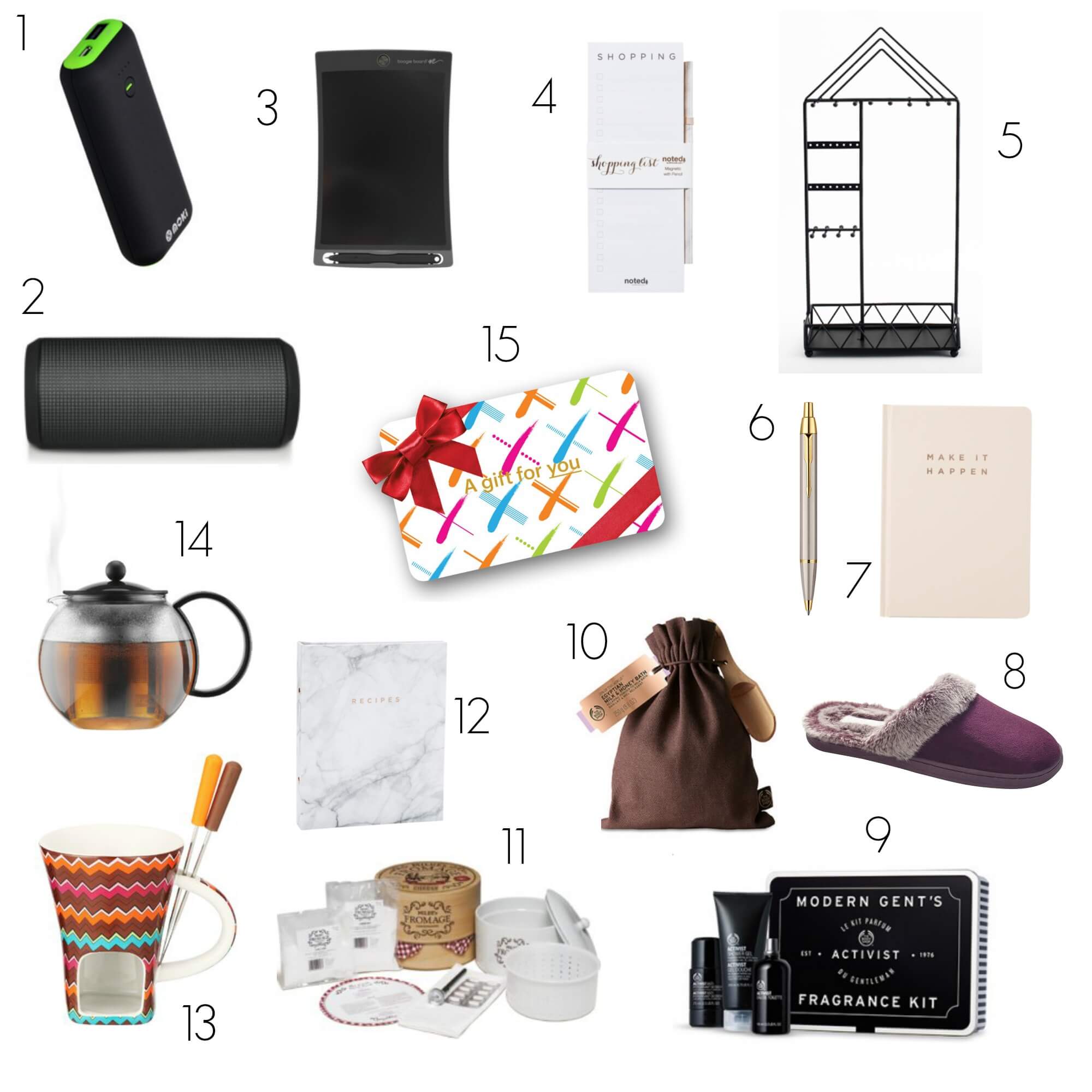 THE HANDY GIFTS 1 / Powerbank by Farmers 2 / Bluetooth Speaker by Farmers 3 / Boogie board jot by Farmers THE BEAUTIFUL BUT PRACTICAL GIFTS 4 / Shopping List by Whitcoulls 5 / Jewellery Holder by Bed Bath & Beyond 6 / Pen by Whitcoulls 7 / Notebook by Whitcoulls THE PAMPERED GIFTS 8 / Slippers by Hannahs 9 / Gents' skincare pack by The Body Shop 10 / Milk Bath by The Body Shop THE INDULGENTLY DELICIOUS GIFTS 11 / Cheese Making Kit by Stevens 12 / Recipe folder by Whitcoulls 13 / Fondue Kit by Stevens 14 / Tea press by Stevens THE 'TREAT YOURSELF' GIFT 15 / Kiwi Property Gift Card