QUIRKY FINDS TO DOUBLE AS JEWELLERY STORAGE
Lifestyle
01 September 2017
What do you do when you want to inject something quirky (but practical) into your home decor? You think outside the box! Jewellery can so easily be misplaced and yet having somewhere fun to store it can be super simple. We've come up with a few unconventional storage ideas that while 'unique' could look completely at home in the right interior setting. Here are a few in-store finds and how we'd use them to store jewellery.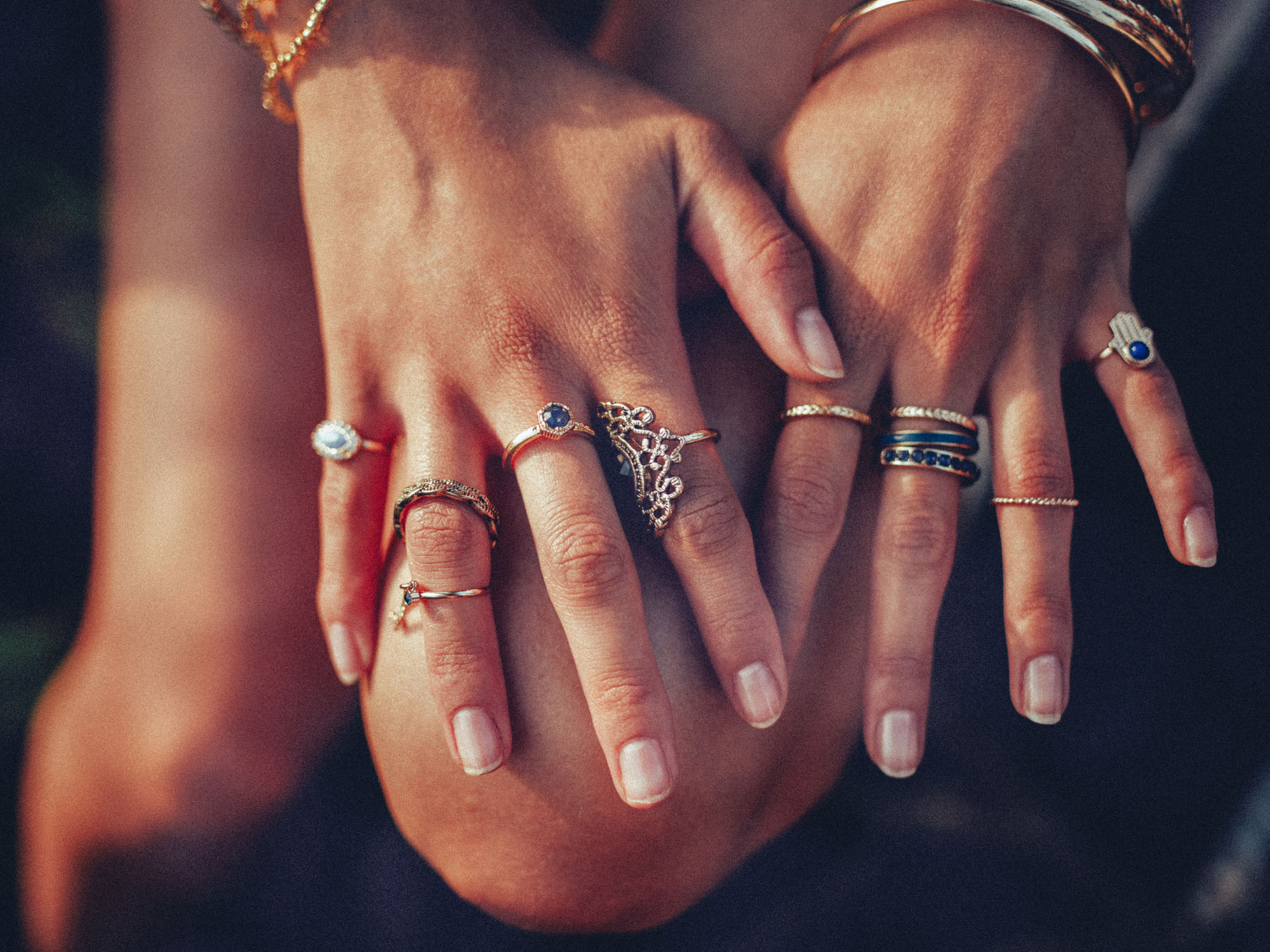 1/ Sculptural kitchen grater
This is perhaps the most quirky find and yet it is sculptural, purposeful and with a few licks of paint could look perfectly at home on a dressing table. The recessed holes allow short necklaces to hang without falling but more-so if you have a lot of earrings, the holes are perfect for hanging them. Note: Due to the sharp edges this one is best kept out of reach from small children.
2/ Bamboo steamer (with multiple tiers)
The beauty of this piece is in the material. Woven textures like wicker, rattan and cane are having a big moment in interiors so this bamboo steamer (while quirky) could suit an earthy decor really well. Perfect for storing rings, charms, bracelets and chokers.
3/ Cake stand (multiple tiers)
The simplicity of this cake stand lends itself to any interior whether it be traditional or modern and sure, while the image shows its typical use we could see it housing rings, trinkets and keepsakes on every tier.
4/ Wooden pasta drying rack
Perfect for pasta and yet perfect for displaying necklaces and rings as well. Pasta racks come in plastic as well however we love the clean and minimal look of this wood version.
5/ Wood cookbook holder
While not all cookbook holders will work as jewellery storage some absolutely will and this beauty is the perfect backdrop for bracelets along the bottom and necklaces draped over the top. This style of display has a commercial look to it which makes this a sleek and modern option.
6/ Sugar bowl
Condiment bowls are ideal for storing rings and necklaces. This sugar bowl ensures that trinkets and treasures can be stored discreetly and the crisp white colour never gets old.
7/ Segmented wooden tray
While a tray on its own isn't so unusual to store items, a tray with multiple compartments is a little harder to find. This piece would be the perfect way to display your favourite jewellery finds so that their easy to access in a drawer or on a dressing table.
NOTE: Availability of products mentioned in subject to change. We recommend heading in store to avoid disappointment.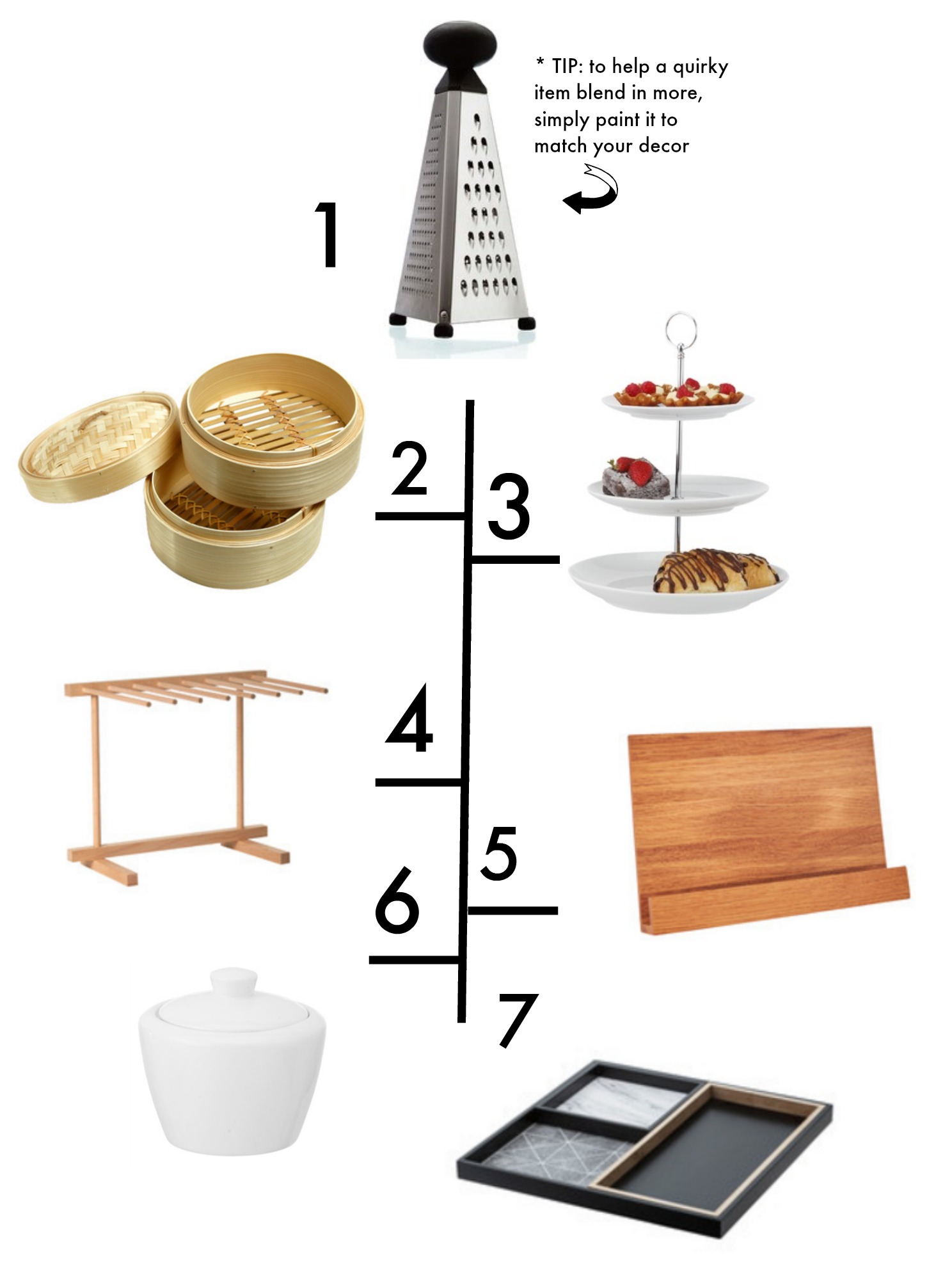 Pyramid grater from Stevens | 2. Ken Hom 2 Tier Bamboo steamer from Farmers | 3. 3 tier cake stand from Stevens | 4. Haven Pasta drying rack from Farmers | 5. Cinemon Quartz cookbook holder from Farmers | 6. Diamond sugar bowl from Stevens | 7. Tilly @ Home Eclipse Set-of-3 Tray from Farmers)