SPRING LIGHTS UP AT THE PLAZA
Lifestyle
14 October 2020
I've recently heard them referred to as "ceiling furniture" and "room jewellery".
Chances are you will know of them as lamp shades or light fittings.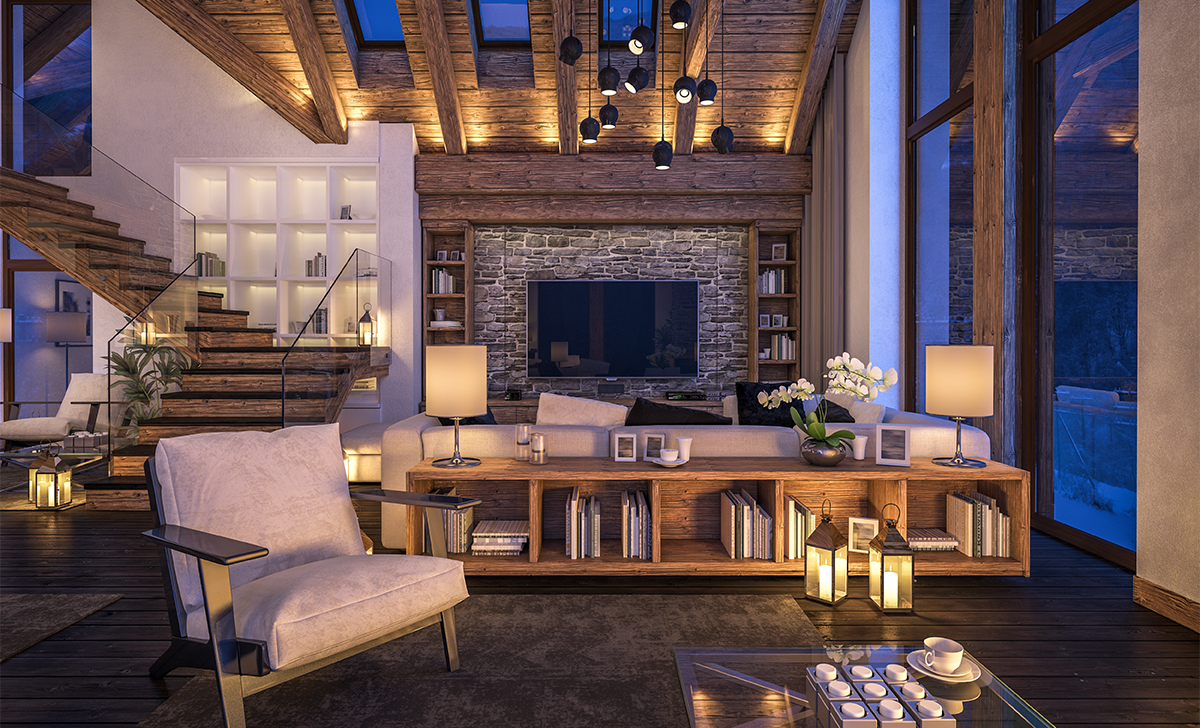 The description's got fancier, and quite frankly, that appears to be in line with the offerings.  When it comes to lighting, there are some very impressive options out there and people are taking note.
Gone are the days when only the main living areas scored an interesting pendent or two, and the rest of the house got the baton holder treatment.  At least, that's what I was noticing, and when I shared my hypothesis with various lighting experts, they concurred.
I'm discussing lighting here as many of the beautifully dressed houses I have visited recently have stunning lighting details. There's gorgeousness in the main living area, the bedrooms… and the bathroom and powder room.
I've seen a few chandeliers in powder rooms of late, and various eye-catching drop lights adding to the wonder of well-dressed bathrooms. I am well aware that if you get your lighting right (fixtures, positioning, strength) you can create something very special.
A representative from Lighting Direct told me you can be as creative as you like with lighting – it's more of a thing these days, he says. A lot of architectural, designer-type fittings are available in store, which wasn't common in the past.
Black pendants are big, mid-century is rocking, rattan lighting and chandeliers are in vogue, and LED strip lighting has come such a long way in terms of versatility.
Rachel Williamson of Mr Ralph (www.mrralph.co.nz) is a lighting specialist who points out that lighting is both practical and beautiful… .and has the ability to affect the way you feel.  It's just not to be underestimated.
"For most of us it was forgotten for quite some time. With the advent of recessed LED lighting we forgot the impact and importance of layering lighting," Rachel laments.
But forgotten no more.  She's noticed how, in the last six to seven years New Zealanders have fallen in love with the magical effects of pendants, wall lights, lamps and festoons string lights.
And not just in main spaces…attention to lighting is now considered throughout the house.
Here's what Rachel tells me is trending in lighting:
Wall Lighting – and there is a good reason. Lighting that surrounds you is much more relaxing than lighting above you. Also Wall Lighting can either accent certain areas or can be far more targeted and functional – it's being used in bathrooms and bedrooms more and more
Glass – especially textured or coloured. It has the effect of jewellery and provides an opulence and twinkle to your life! It also provides mood and movement. A perfect accessory to a room.
Opal glass and bulbs – People are starting to fully appreciate the quality of diffused light you achieve using opalized glass or bulbs. Also, opal and brass as a combination is stunning and really popular
Organic and handmade – wood and ceramics are starting to come through strongly
Large pieces and clusters to fill bigger spaces – more and more of us are designing higher spaces either in entrances or living spaces. Larger features or the use of multiple clusters is very on-trend
LED Bulbs – The level of innovation we are seeing globally is phenomenal – suppliers are constantly pushing the boat out in LED filament design and innovative bulb shapes and sizes (and multiple colourways).
And let's not forget the beauty, simplicity and pleasure of candles! Time to create ambiance in any room – whether it's an aromatherapy candle on your nightstand to help you sleep or a group of tealights on your mantle OR even a few of your favourites gathered in a corner…candles can cast a new mood in an instant.
Well, that's plenty to get on with. I'm off shopping to light up my life!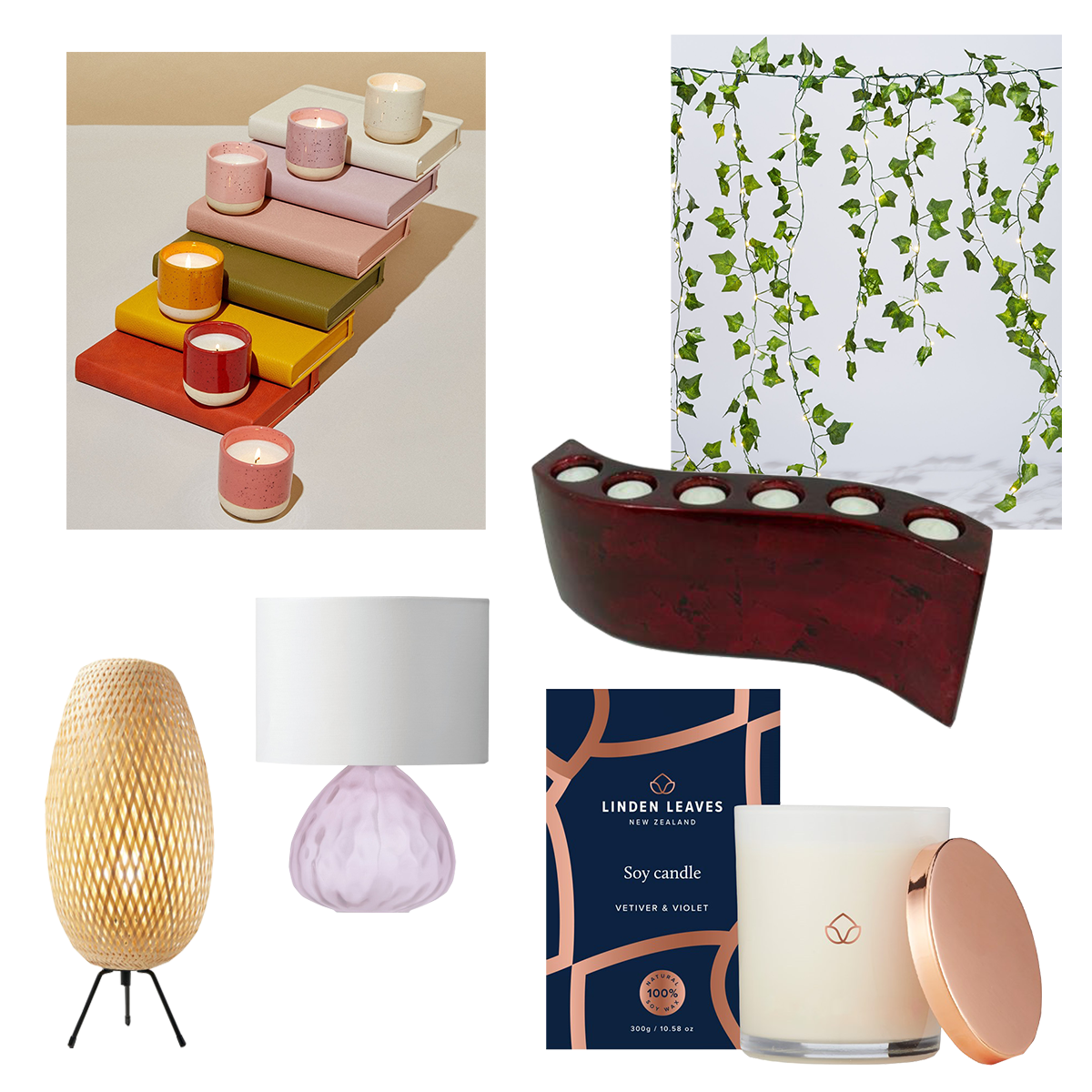 Clockwise from top left: Typo double dip candles; Typo ivy lights; Acquisitions candle holder; Farmers soy candle; Kmart base table lamp; Kmart woven table lamp.
And if you want to brighten someone else's day,  how about a Kiwi Property gift card? You can order them instantly to your email or theirs, and they can be used at over 800 stores across our 6 shopping centres nationwide Click HERE to purchase.