SPRING STARTS WITH A SNAP | THE PLAZA
Lifestyle
20 August 2020
The daffodils are waving their cheerful little faces at me, but I am not fooled.
They may be a sign of spring, but I know the cold is still hanging around in my 'hood. And beyond…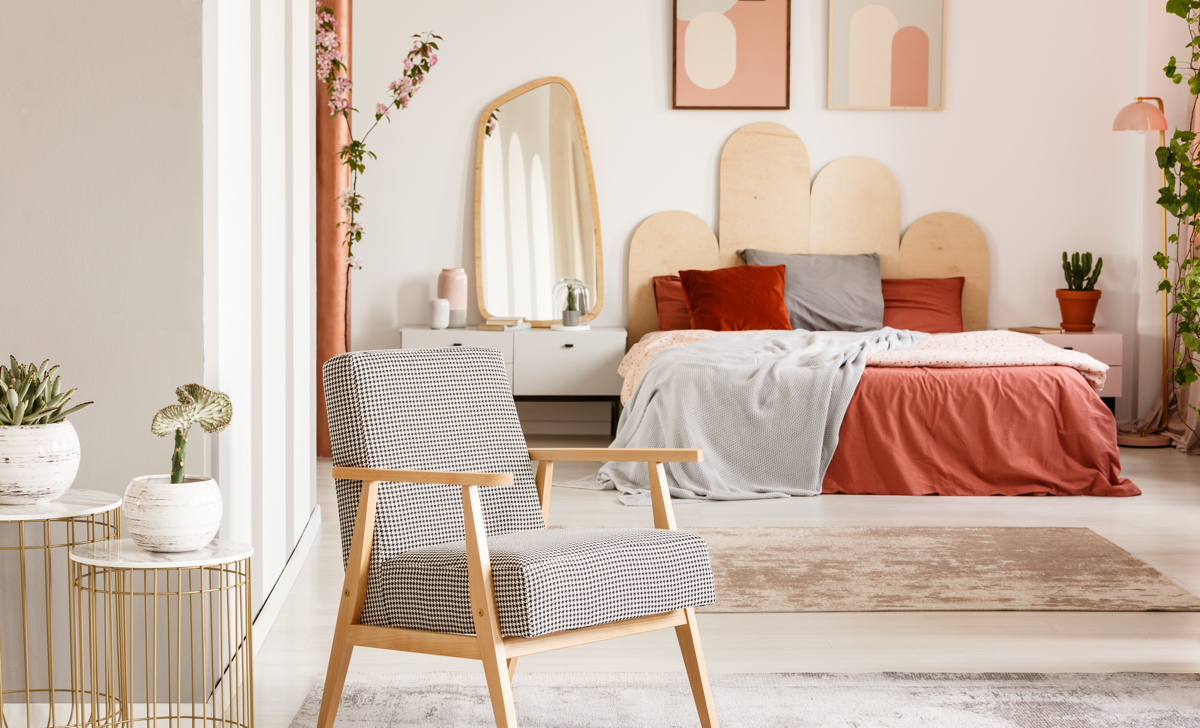 I woke to the radio announcer mentioning minus 2 in Twizel not too far back, the mere thought had me clutching my duvet a little tighter. Plus, on that Travel Locally New Zealand Facebook page (which is rocking it since we started holidaying solely in our backyard) a woman was posting hoar frost pictures very recently. Not sure what a "hoar" frost is? Picture ice crystals on objects and sub-zero readings on temperature gauges. My point is: while we've been sent some lovely days to trick and treat us, the chilly weather is still here.
In my home the fire is still roaring and my house is still dressed with accessories to add a snug and warm ambience. The extra throws are still on couches and the end of beds, my faux fur cushions in the lounge beckon for a cuddle, warm rugs remain rolled out, my electric blanket still gets flicked on and my candles have been on overtime. Cane baskets still house my kindling and firewood – pinecones are on display elsewhere in a large bowl. I am enjoying the solidity of my pottery vases still out on show – rather than the glass ones that hibernate over winter. Likewise, my table is topped with a runner right now, but not in summer. Having a home that looks and feels snug helps take some of the dismal out of these cold days.
It's far from difficult to snug up your home. Creating an interior design look to suit the transition between seasons doesn't need to be costly and buying new furniture is most certainly not mandatory – but it may well be that you opt to add a fire-side chair. Or, you may swap out the glass bedside lamps for upholstered ones for a warmer look (lamps are just so good at creating ambience). I concede, I do change my duvet covers to suit the seasons.
Meanwhile, in the kitchen on these frigid days, the crockpot/slow cooker continues to pump out hearty winter meals, and the bread maker is working overtime to provide an offering to accompany delicious soups and to mop up casseroles. Yum. Have I whetted your appetite? It's just not yet time for the barbecue to shine.
Head on down to our shops – a nice, brisk walk may be in order – for the little things that can make a big difference in warming up your home during our chilliest of days. Warm regards.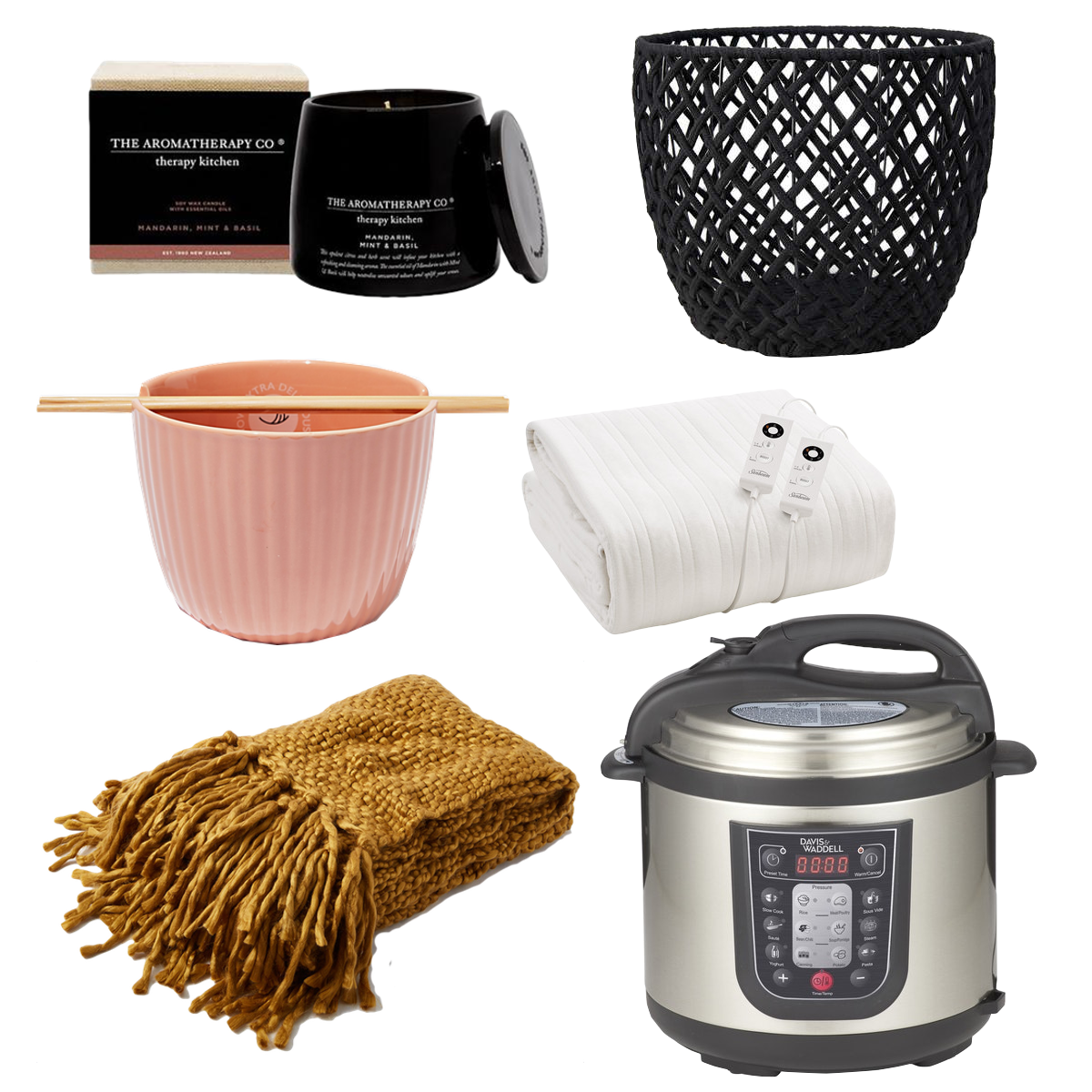 THE PLAZA (Clockwise from top left): Acquisitions The Aromatherapy Company – Therapy Kitchen – Chef's Candle – Mandarin, mint & Basil; Kmart Round Woven Rope Basket;  Farmers Sunbeam Sleep Express Pro Electric Blanket BL4951, Queen; Stevens Davis & Waddell 12 in 1 Electric Multicooker 6L; Farmers Domani Bendetta Throw, Toffee; Typo Noodle Bowl.
And if you are looking for a gift while you are cosying it up at THE PLAZA,  how about a Kiwi Property gift card? You can order them instantly to your email or theirs, and they can be used at over 800 stores across our 6 shopping centres nationwide Click HERE to purchase.
Happy Shopping!