THE PLAZA'S MUST-HAVE HOMEWARES
Lifestyle
05 September 2016
The easy breezy feel of summer is a big clue as to what you'll soon find in stores. Get ready to welcome a more calming palette with bursts of vibrant colour thrown in for good measure. Our homewares picks for spring/summer are: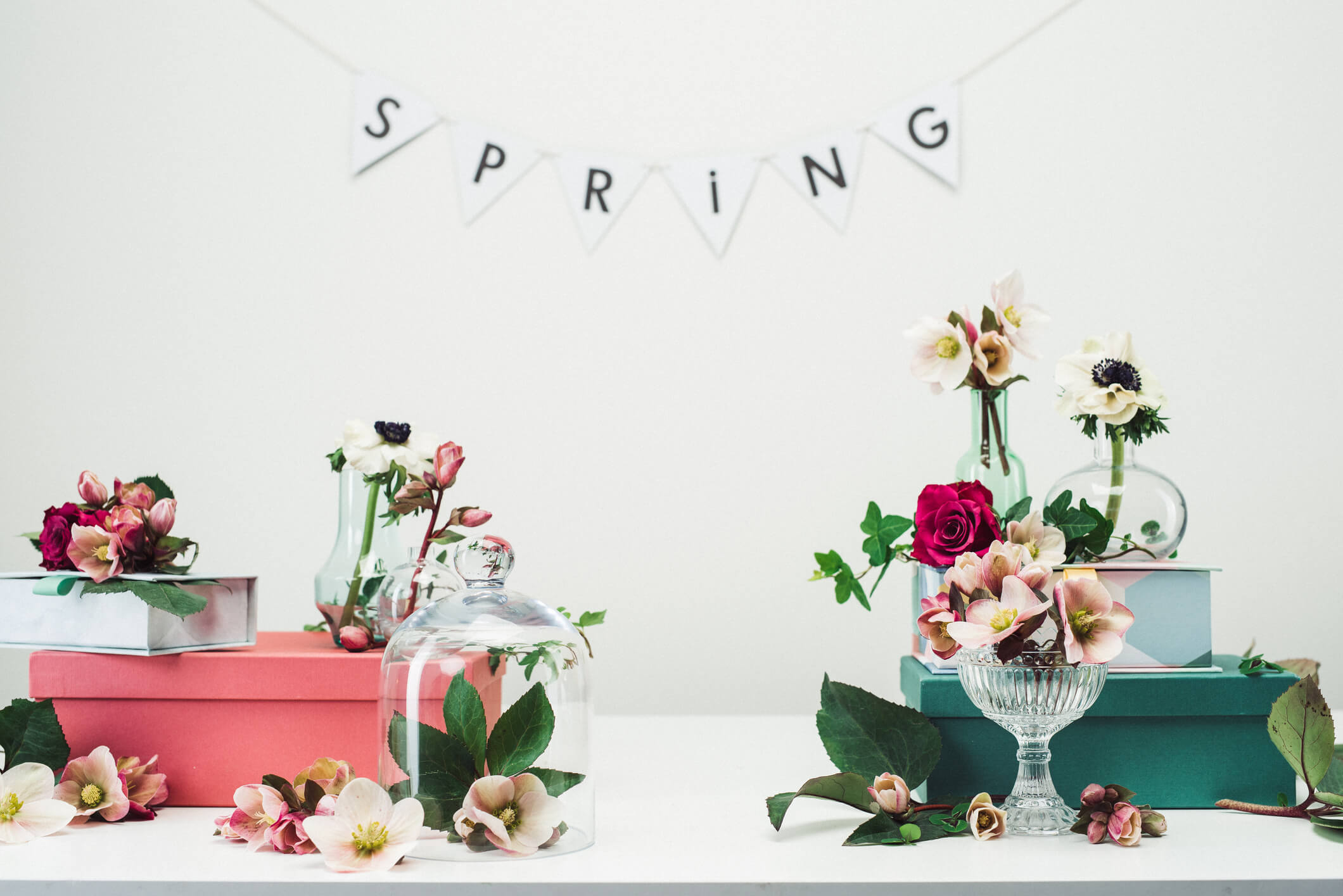 GRID PATTERNS
Including simple linear designs like stripes, subway tile and minimalist geometric prints.
These styles make great feature walls as they are interesting without being too 'out there' and they suit a variety of interior styles, making them less likely to date.
EARTHY HUES
From beige to caramel to tan, inject your home with these earthy shades and you'll help to create a more calming space.
To keep the room interesting, choose textural fabrics like suede, linen and leather.
MINIMALIST INTERIORS
Minimalist interiors are once again proving popular for Spring/Summer. Expect to see more scandinavian inspired stools and bedside tables with an emphasise on clean lines and simplicity.
Both white and black feature strongly.
INDOOR GREENERY
Potted plants are a great way to inject more vibrancy into your space and they also help to give a room more of a sanctuary feel.
The quality of artificial indoor pot plants makes them a stylishly low-maintenance option.
HAINDPAINTED
From paint splatters to paint-dipped to brush strokes, you'll find accessories with a handpainted feel featuring in art works, rugs and on throw cushions.
Choose a colour within a handpainted piece as the inspiration for other decor pieces and you'll help to better connect your interior spaces.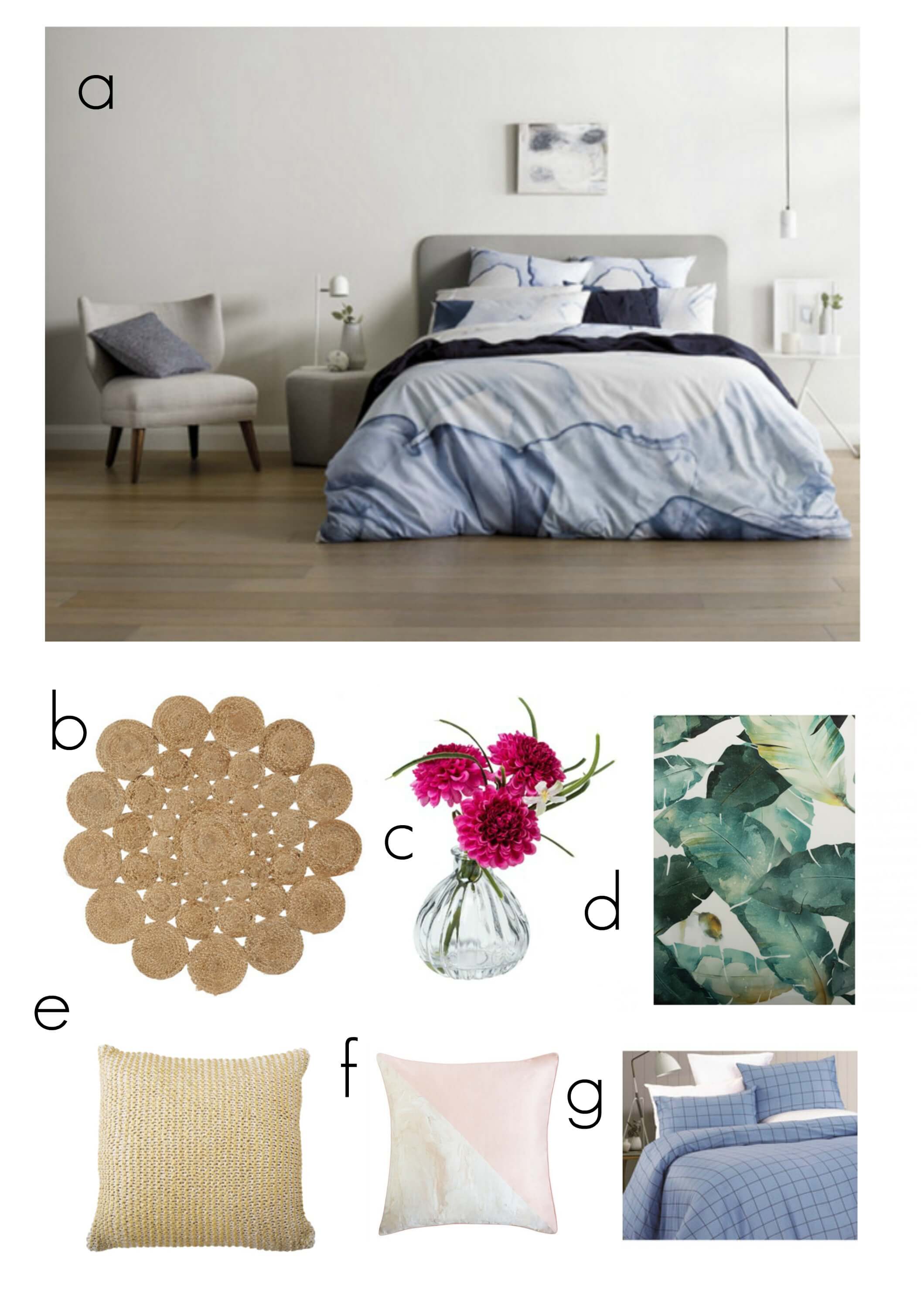 a /  Duvet set from Farmers b /  Rug from Farmers c /  Flowers and vase from Stevens  d / Artwork from Bed Bath & Beyond e/ Cushion from Bed Bath & Beyond f /  Cushion from Farmers g / Grid bedspread from Farmers