TOP GIFTS FOR THE TOP DAD | FATHER'S DAY AT THE PLAZA
Lifestyle
26 August 2020
Dad doesn't want undies; Dad doesn't want skinny jeans; and Dad doesn't want socks. Or so the words of an advertisement I saw on-line recently tell me.
Apparently (the ad went on to say) they want things like barbecue herbs and rub. A tasty idea.
But back to the socks, let's not kick that idea to touch as, when I quizzed a group of my male cycling mates, many said socks for sporting purposes are totally accepted.
Shopping with men in mind is obviously timely as Father's Day isn't too many calendar ticks away.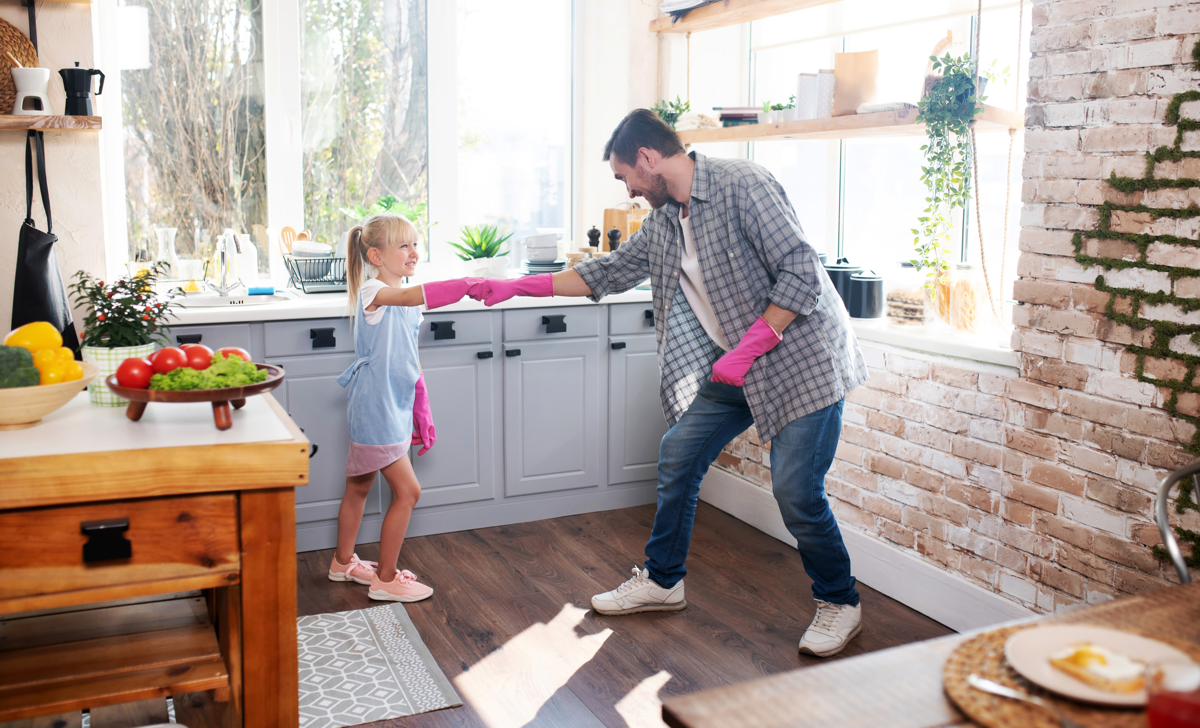 In researching ideas to share here, I didn't just interrogate my male friends and read Facebook advertisements. I also gained knowledge from the credible Radio NZ website… and tapped into some of my children's wisdoms.
According to a Radio NZ story on purchasing patterns evolving of late; board games and jigsaws are selling like hotcakes. It got me thinking such items would provide not only a gift, but potentially a heck of a lot of family fun. As for wisdoms from my children – as they've got older, they've joined forces, pooled their money, and bought one gift of substance for their dad. (I've benefitted from this approach on Mother's Day when champagne or coveted cooking books have come my way.)
If you're struggling to come up with the right gift idea don't be too hard on yourself as, after all, many dads don't know what they want and hence aren't to forthcoming on the gift suggestions. Despair not. What this means is you get to decide and you have so much scope… from beer glasses to bean bags; from musk-scented diffusers to crystal decanters; from spades to Smart TVs. On the topic of spades, Spring will soon spring into action so gardening-related product might be the ticket. Time in the garden has become a more popular pursuit since lockdown and the same could be said for time in the kitchen, so perhaps a cookbook is worthy of consideration.
Your gift could be sports related – drink bottles, gym gear, sports bags, fitbits, biking or golfing or fishing etc accessories. It could be geared more at passive pursuits, such as the aforementioned board games, books, ipads, portable speakers, technical gadgetry, a coffee machine (or coffee vouchers if the budget doesn't stretch that far). Don't discredit clothing either, and I like the idea of décor touches too. At the risk of sounding random, how about a hide rug, faux deer head, foot stool, or a recliner chair?
Whatever you decide here are a few of my top picks from The Plaza. You can view all their stores HERE and don't forget to pick up a snack or two from one of our yummy food outlets HERE.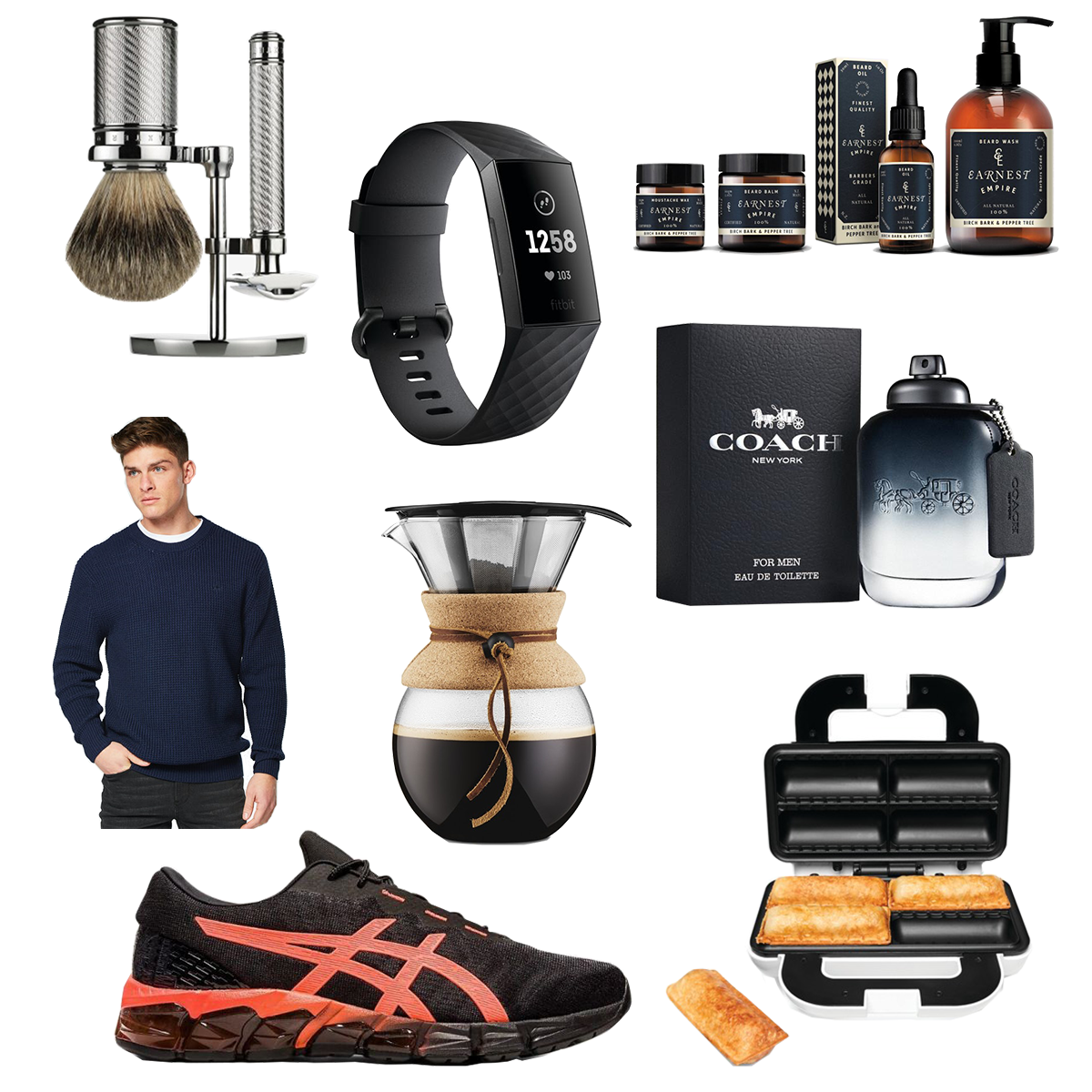 CLOCKWISE FROM TOP LEFT: Baxter premium double edge razor set from Barkers; Fitbit Charge 3 from JB Hi-Fi; Earnest Empire gift set from Barkers; Coach for Men 100ml from Life Pharmacy; Sausage roll maker from Kmart; Asics mens gel-Quantum 180 5 from Platypus; Park waffle crew neck knit navy from Hallenstein Brothers; (centre) Bodum pour over coffee maker cork 1 litre from Stevens.
Rest assured, there are a multitude of masculine ideas out there. Happy shopping.
And if you still can't decide what to buy,  how about the gift of choice with a Kiwi Property gift card? You can take Dad out for a date and treat him to dinner and a shopping spree! You can order them instantly to your email or theirs, and they can be used at over 800 stores across our 6 shopping centres nationwide. Click HERE to purchase.
PS: While I asked my male friends what they would like for Father's Day, I also canvased the opinions of a few women friends. Their answers included manscaping clippers (for eg nose hair trimmers etc), or anti-snoring pillows.