TRAVEL: THE BEST OF EUROPE
Lifestyle
24 March 2017
 – Story by our friends at STA Travel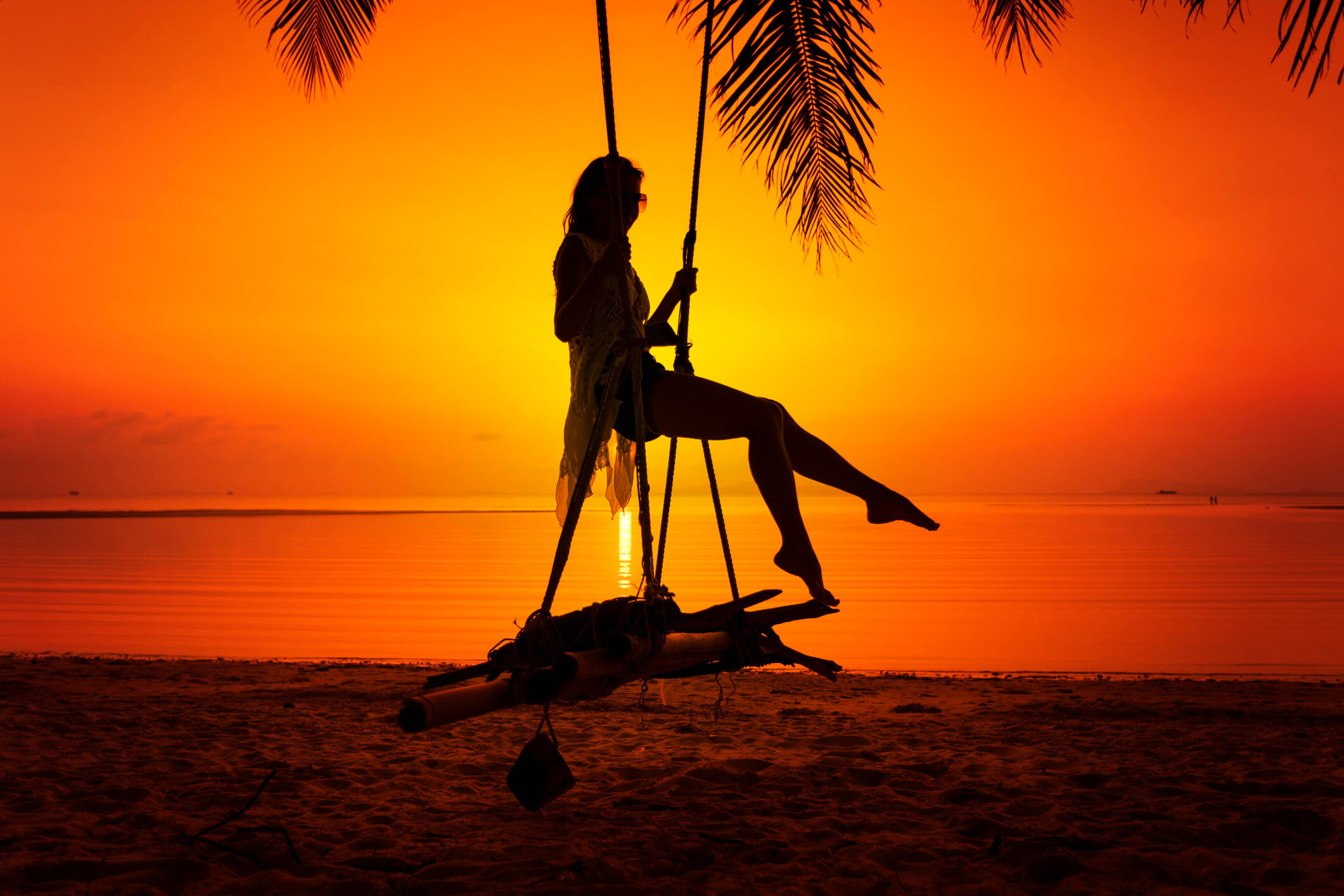 BEST FESTIVAL: TOMORROWLAND
The best of the fest's Tomorrowland took out the competition and to be honest we completely understand, after all what's not to love? Not only does Tomorrowland offer the best EDM in the land, but they take the meaning of festival to the next level going bigger, better, louder and harder than any other festival. Creating an extravagant and eccentric playground for revellers Tomorrowland takes user experiences to the extreme. With spectacular pyrotechnics and lasers shooting into the sky Tomorrowland is a MUST.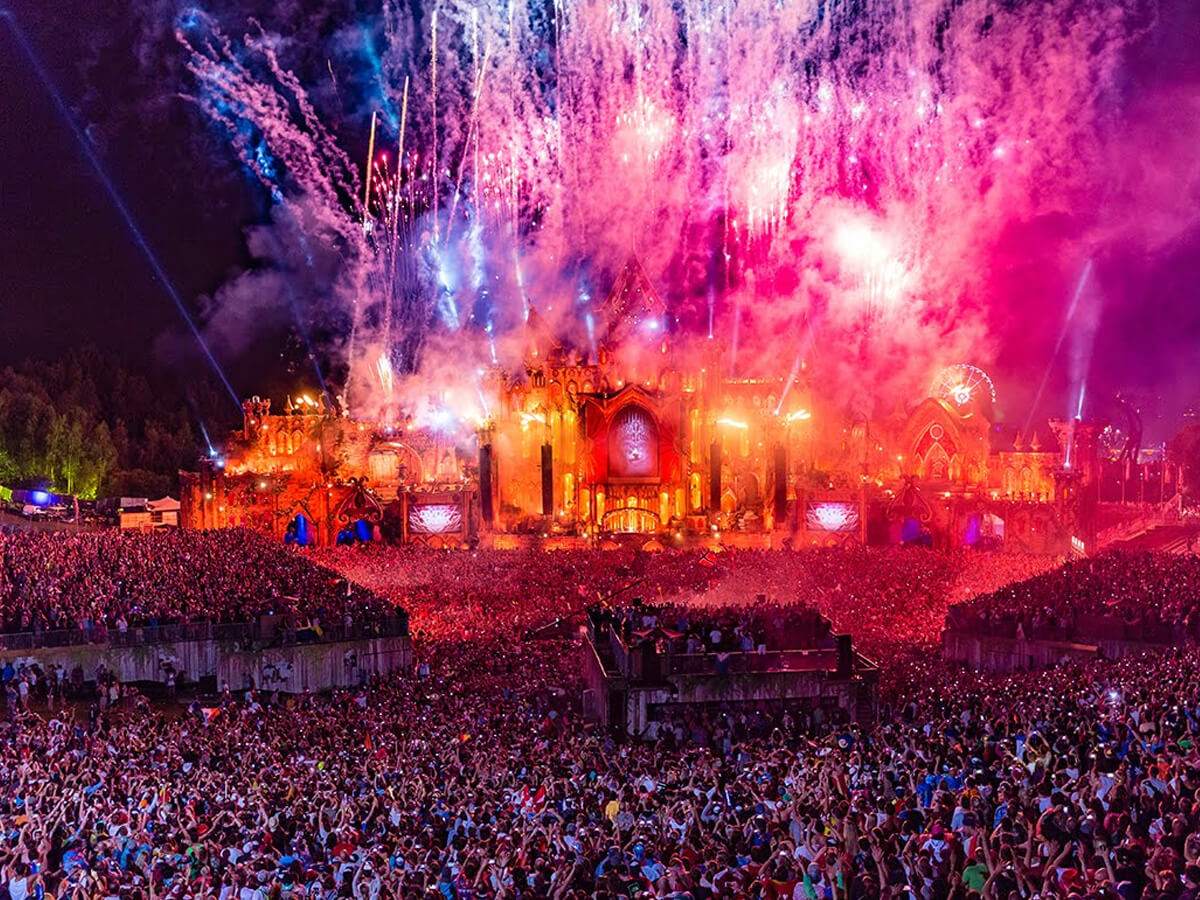 BEST ROMANTIC DESTINATION: SANTORINI, GREECE
A popular destination for both the lovers and loners out there, Santorini is one of those places that make you feel more romantic by just being there. Even the most basic of activities make you feel like you're in a rom com (with emphasis on the rom). For that typical Santorini snap we recommend wandering the postcard streets of Oia, just wait until you see that sunset in person. If you're wanting to wander off the beaten track we suggest checking out Imerovigli for some equally stunning sunset views, all without the crowds. Bonus!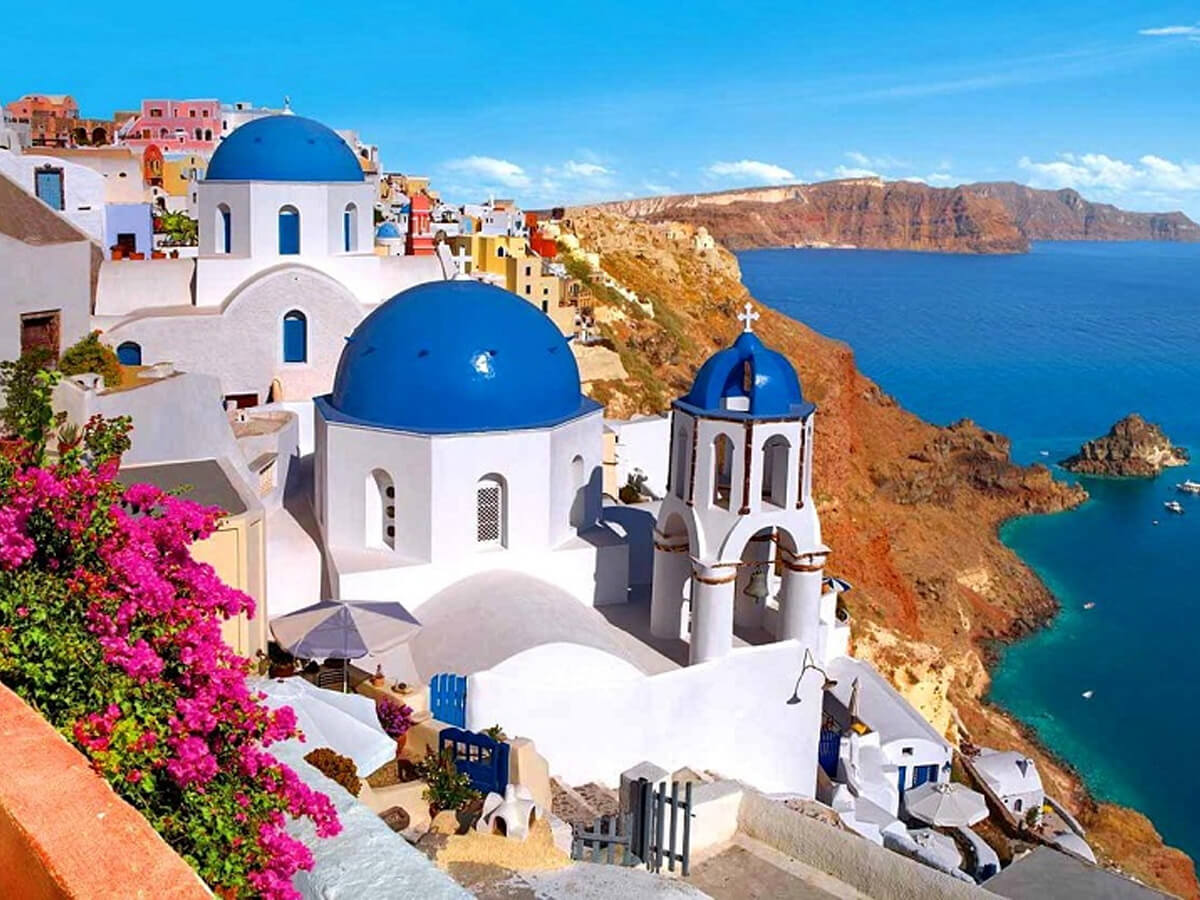 BEST LOCATION FOR THE LONE TRAVELLER: PRAGUE, CZECH REPUBLIC
For those without a willing travel buddy Prague is the place to be, or at least you guys think so, and we agree. A ridiculously pretty city, Prague has enough on offer that you're never going to be bored, plus you'll avoid having an argument with your travel buddy over what to do. Whether you're exploring the catacombs of the Old Town, wandering the ultra creepy bone church of Kutna Hora, or people-watching in the main square you won't be at a loss. Not to be missed? The John Lennon Wall in Kampa – the wall started off with students airing grievances by writing John Lennon lyrics, but now represents love and peace.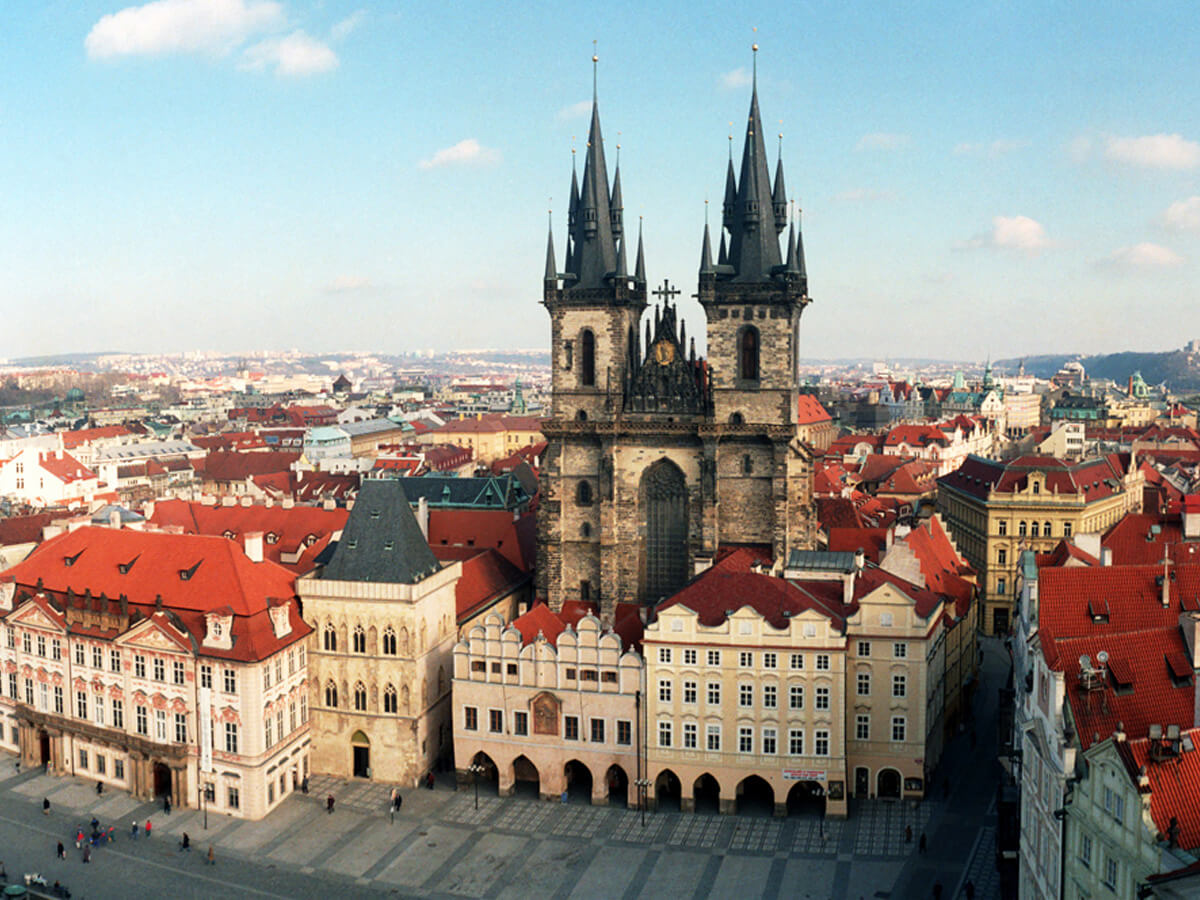 BEST BEACH: SHIPWRECK BEACH, ZAKYNTHOS, GREECE
Greece is the land of beaches and islands and, not gonna lie, you guys chose the best one (in our humble opinion). Shipwreck Beach is ABSOLUTELY worth the hype that it's been receiving. We recommend spending a couple of days to make the most of chilling on the beach and soaking in the sea. Don't forget to factor in time to explore the famous shipwreck (accessible only by boat) and climb up to the lookout for that classic photo.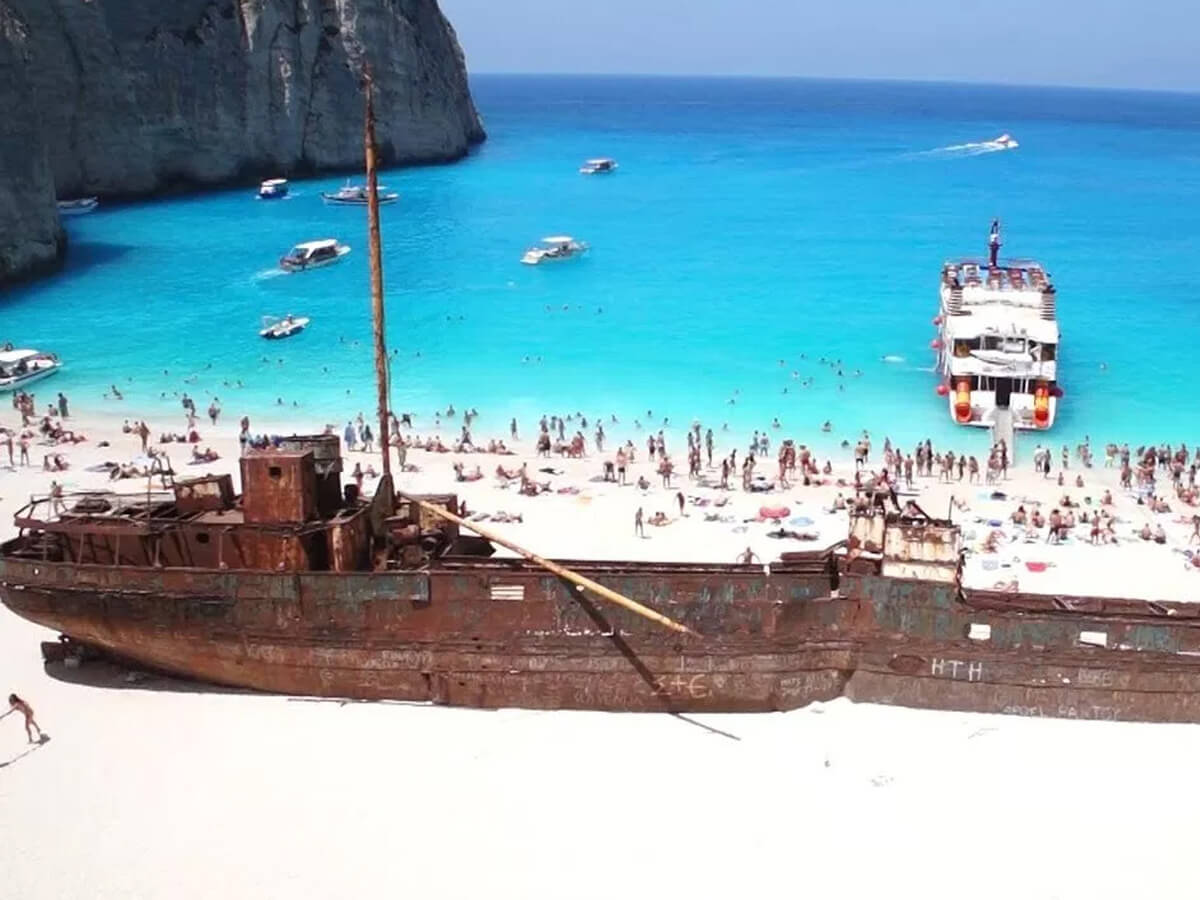 BEST SLOPES: AUSTRIAN ALPS
Move aside Mt Blanc, the Austrian Alps are the place to be. Well, we think so and so do you!  We rate Innsbruck, not only is it known as the capital of the Alps, but it's also home to adrenaline-inducing activities, medieval buildings, and stunning mountains. On offer? Snowboarding, tobogganing, rock climbing and some epic mountain hikes! Want a break from the slopes? There are plenty of boutiques and craft stores to wander around for those less adventure-inclined.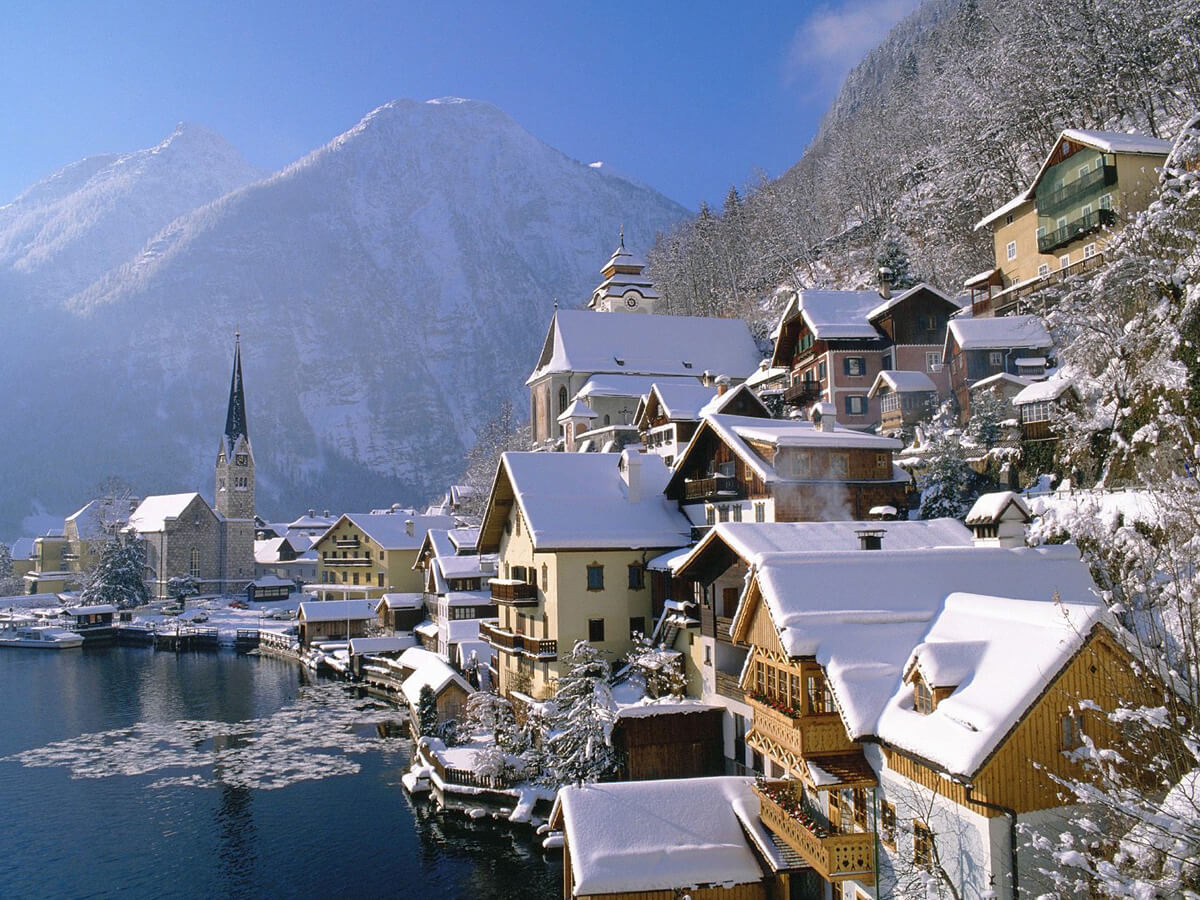 BEST FOOD: GELATO IN ITALY
There are some things in life that you have to experience, and eating gelato in Italy is one of these. Sure, you can find gelato at home here in NZ, but it's better to try the stuff from the source. To truly discover the best Italy has to offer, we recommend tasting your way around Italy. Follow your taste buds on your very own foodie pilgrimage to uncover the best of the best, from stracciatella in Pisa or coconut in Rome, or peach and passionfruit in Florence or Nutella in the Cinque Terre. How can we choose! While you're on your food hunt, explore all the cities that Italy has to offer – plus walk off some of that gelato that you've been eating. In turn, that means you get to eat more gelato. You can't argue with logic.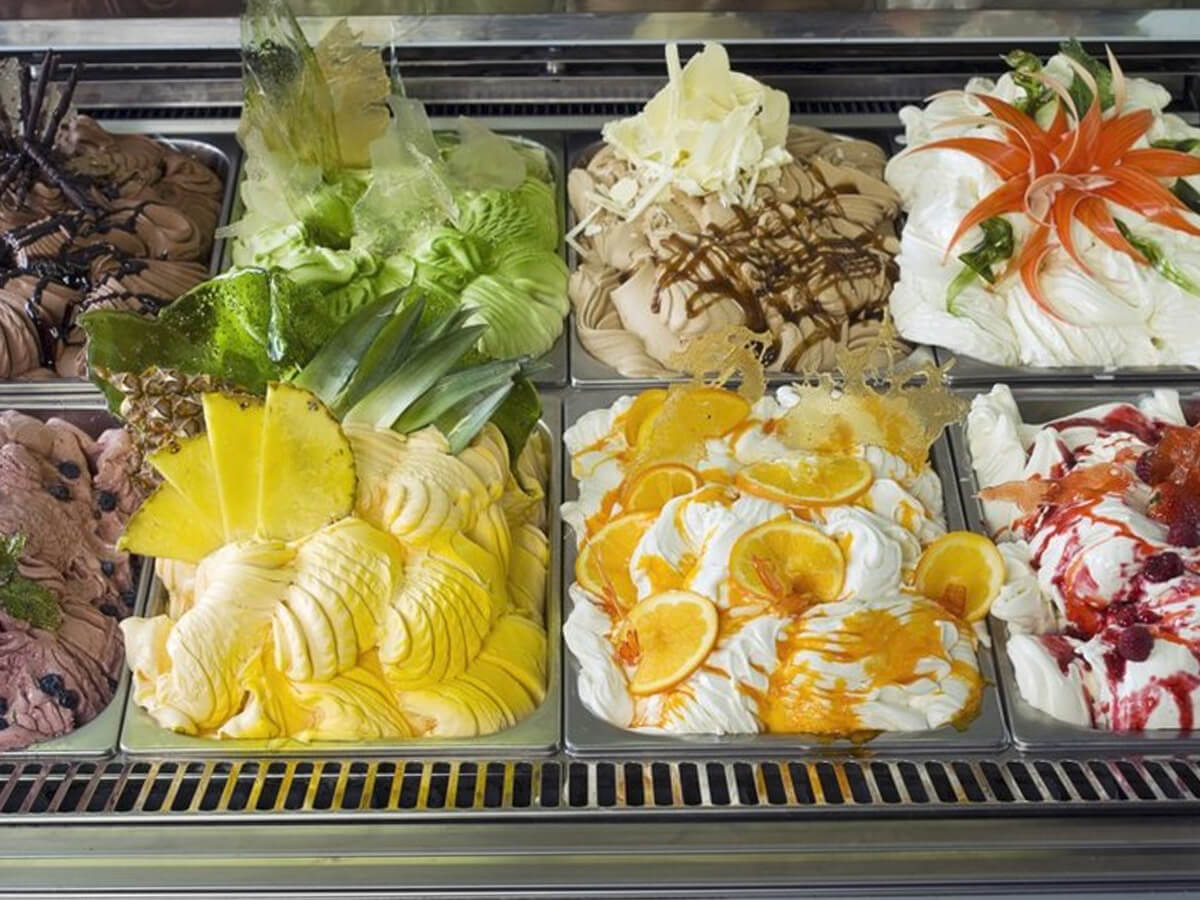 BEST CASTLE: NEUSCHWANSTEIN, BAVARIA, GERMANY
It's only fair that the origins of the Brothers Grimm takes it out for the best (fairytale) castle – congrats Germany.  A must for lovers of fairytales and Disney, Neuschwanstein needs to be added to your bucket list stat! The castle inspired the Disney Citadel and you know when Disney's inspired by something, it's good stuff. Explore the inside of the castle before strolling down to Marienbrucke (Mary's bridge), for the best views of the landscape. It's only a 10 min walk in summer and well… significantly more in winter. BUT SO WORTH IT.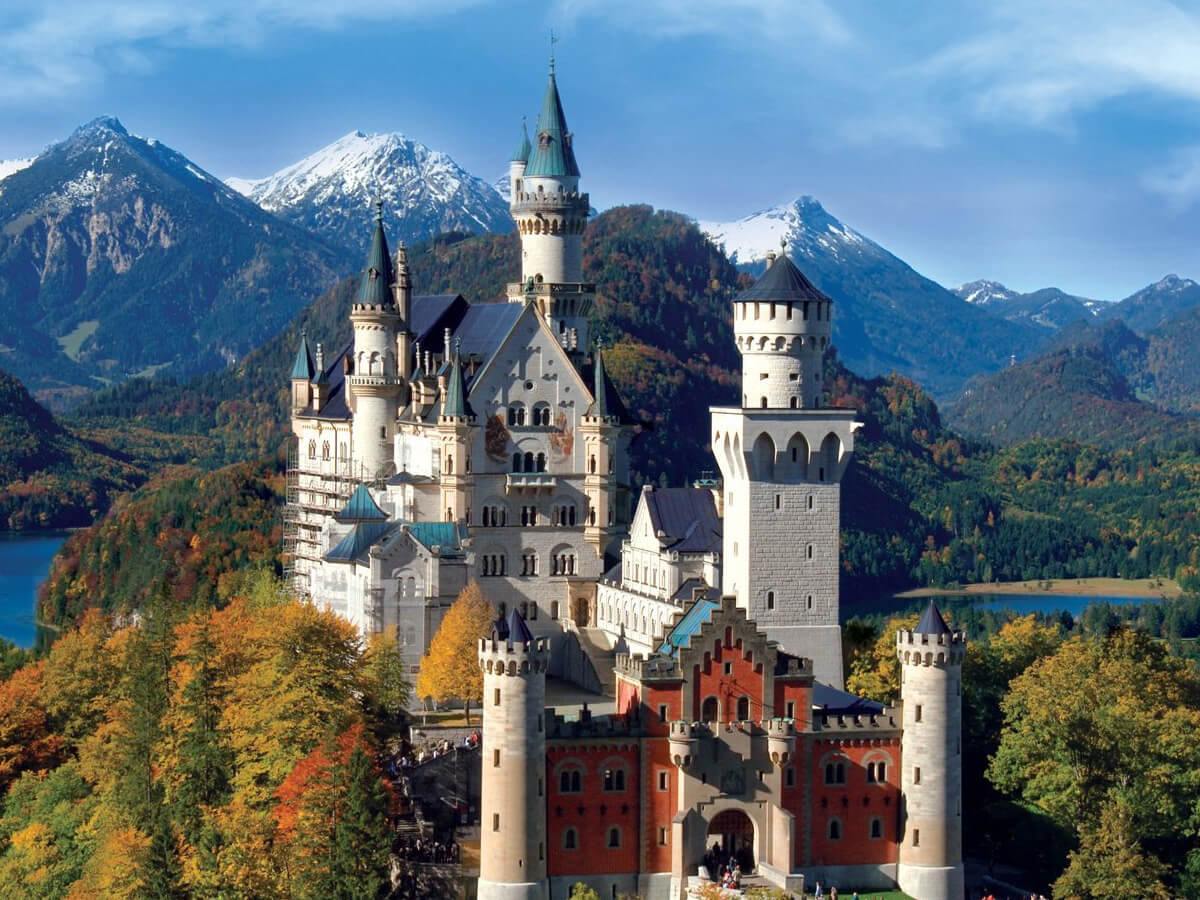 BEST GARDENS: CHATEAU DE CHENONCEAU, LOIRE VALLEY, FRANCE
Take a visit to Château de Chenonceau and you're surrounded by the drama between Diane de Poitiers and Catherine de Medici, but step outside and you're surrounded by the stunning gardens. You can thank Diane de Poitiers for the creation of the formal gardens that make it the perfect place to get lost in, wander around, or simply relax in. Did we mention it was an UNESCO site? This one's only a couple of hours outside of Paris and definitely worth the drive.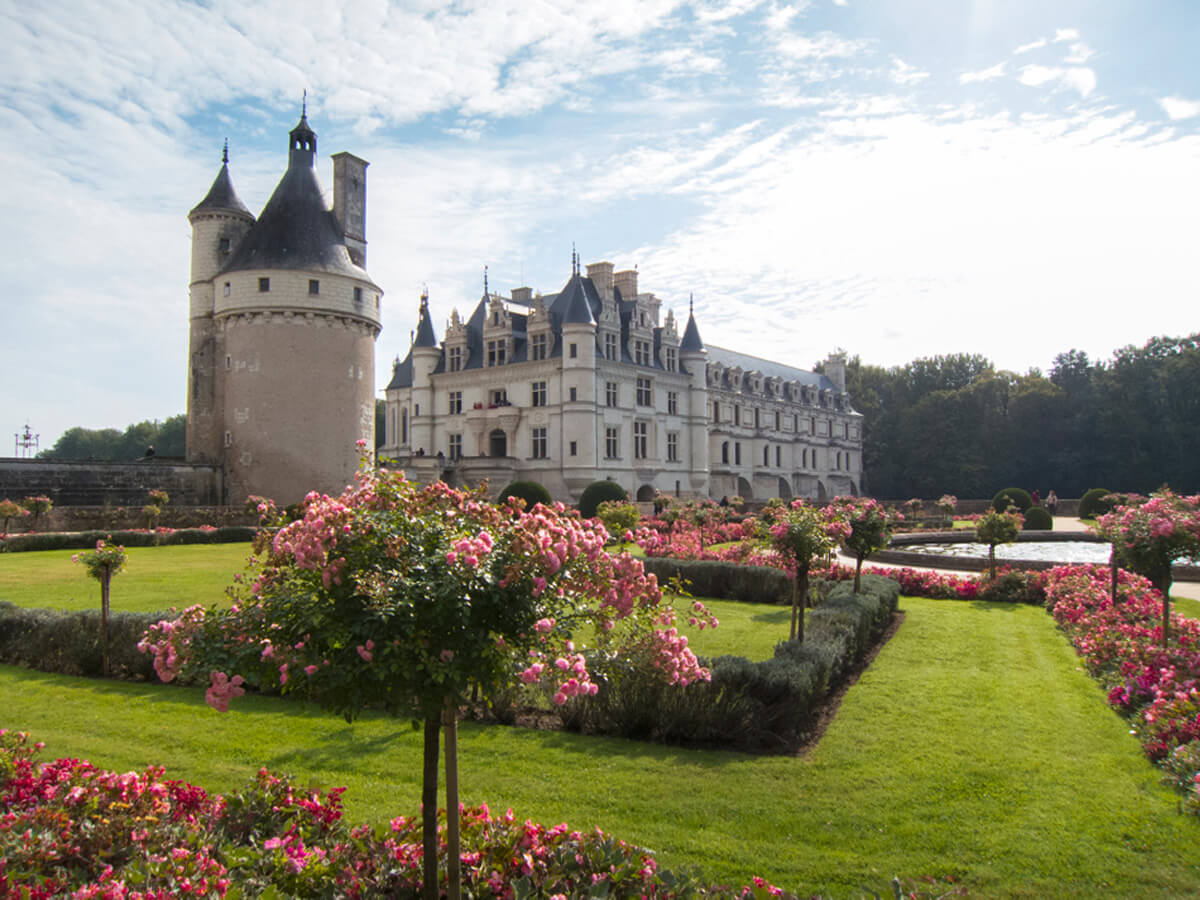 BEST LANDMARK: LA SAGRADA FAMILIA
La Sagrada has been everywhere lately, and for good reason. The still-a-work-in-progress church was designed by Gaudi, one of Spain's most famous architects. Full of surprises, you'll never know what you'll find in the grandiose facades – our favourites are the giant turtles holding up the pillars. The best time to visit? The evening, take a stroll  through the interior and watch as the the sun sets the church ablaze as it streams through the stained glass windows. To take your Sagrada experience to the next level (literally), we recommend a trip up the towers for some spectacular views of the city.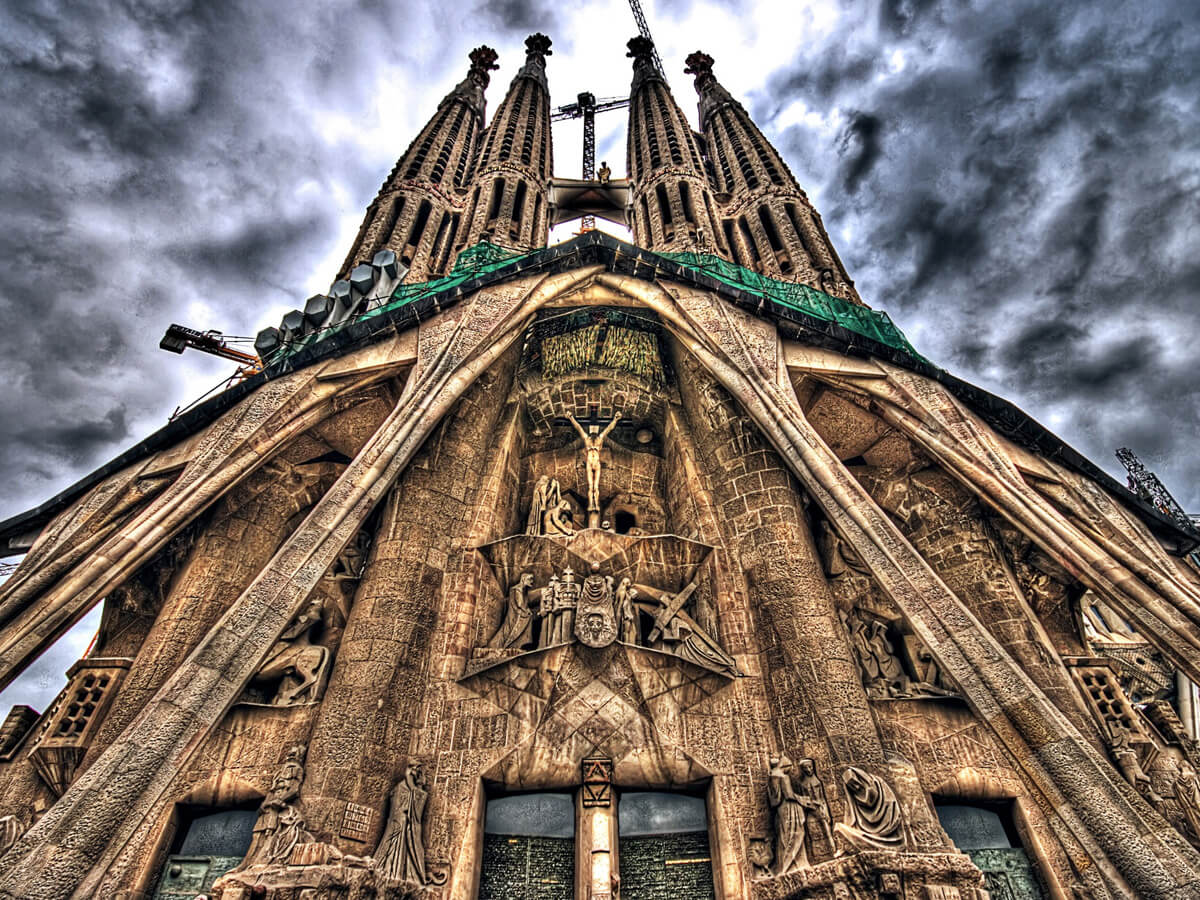 BEST UP-AND-COMING DESTINATION: LAPLAND, FINLAND
You guys were right on the money for this one. Seriously. Not only can you see the Northern Lights in glass igloos (igloos guys!!), but you can visit Santa's village and ride your very own reindeer sleigh. What's not to love? For those of you who aren't convinced, also up for offer is tobogganing down ice slides, playing with huskies, and going for a stroll across a frozen ocean. Oh, and did we mention a castle made entirely out of ice? Winter bliss.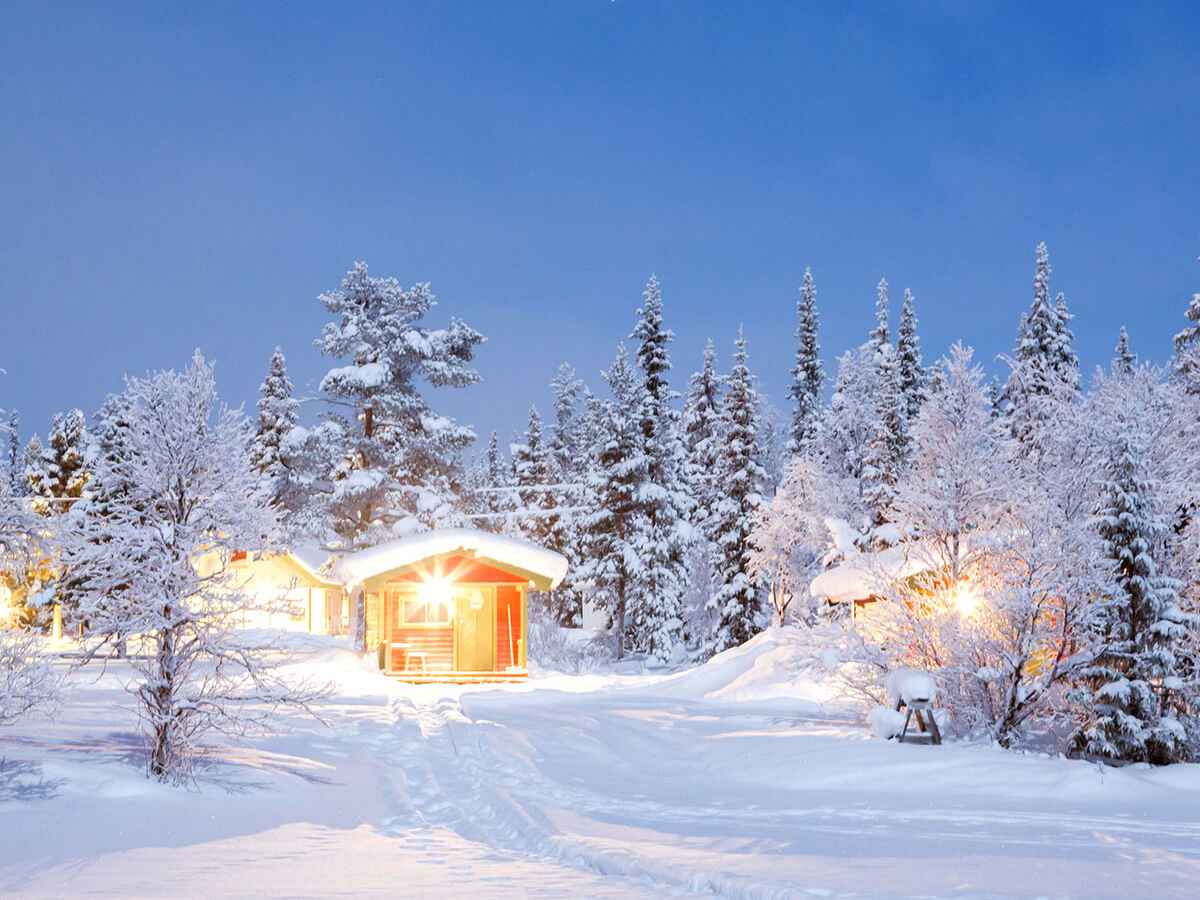 BEST PHOTO SPOT: NORTHERN LIGHTS, ICELAND
There's a reason the Northern Light continue to feature on this blog – when it comes to natural phenomena nothing beats it. Sure, you can see the Northern Lights in a bunch of different places but going to Iceland is the way to do it. You get a break from the crowds in this small nation, plus get to see the lights floating in a hot spring. We wouldn't say no.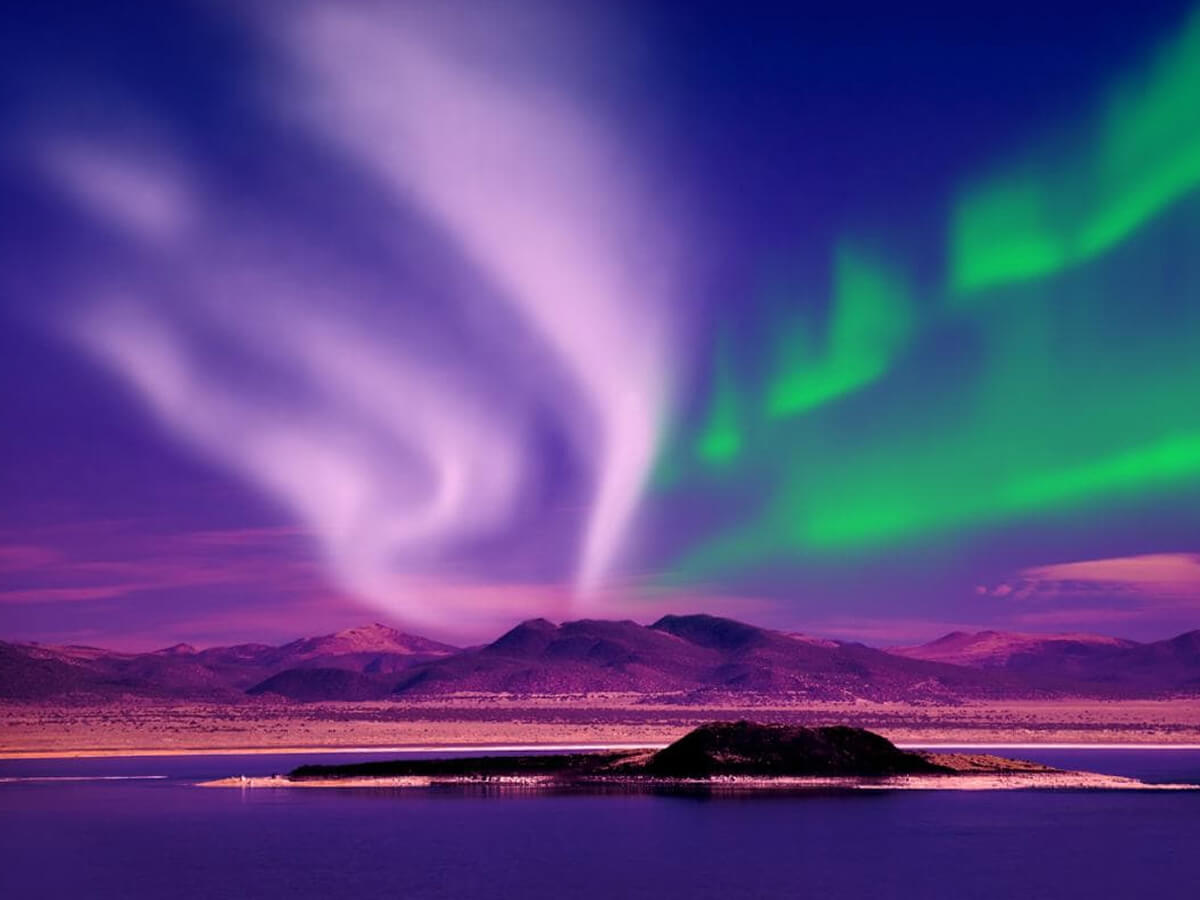 BEST FAMILY DESTINATION: DISNEYLAND PARIS
If you've got kids along for the ride, a trip to Disneyland Paris is a must! Especially if you want this trip to be the best trip ever. The Happiest Place in Europe puts all other kid-friendly destinations to shame, getttng a whopping 79% of the votes in this category. With a variety of different rides on offer and some awesome shows, what's not to love about Disneyland Paris?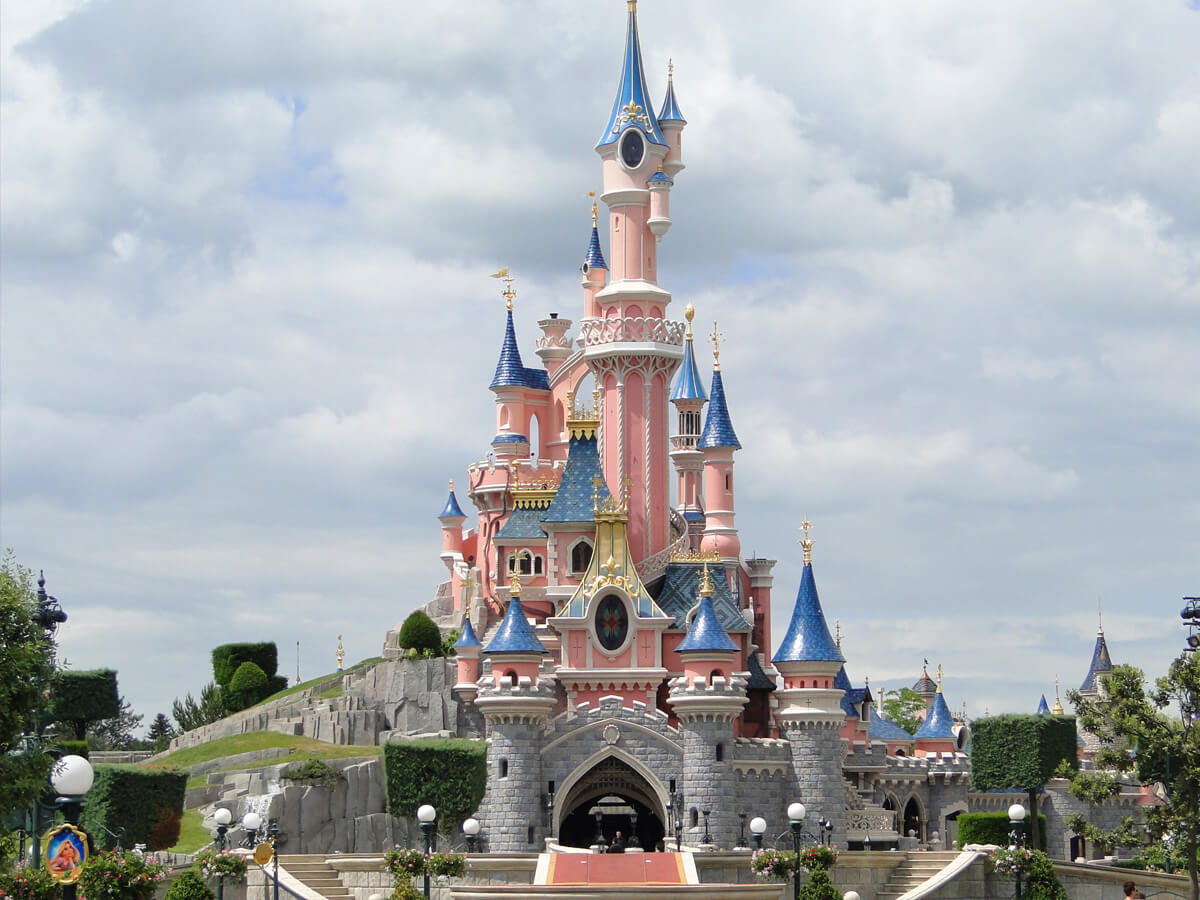 BEST TREK: CINQUE TERRE COASTAL TRAIL
Nothing beats a hike along the Cinque Terre Coast. With the area being known as the most sun-drenched and languid stretch of coast in Italy, it's worth the trek along the coast to uncover all that the area as to offer. Starting off with a stroll along Lovers' Lane, the trek becomes more challenging as the incline increases. Combine exploring Italian villages, spectacular views, and a great leg workout, we rate this as the best way to work off all that pasta!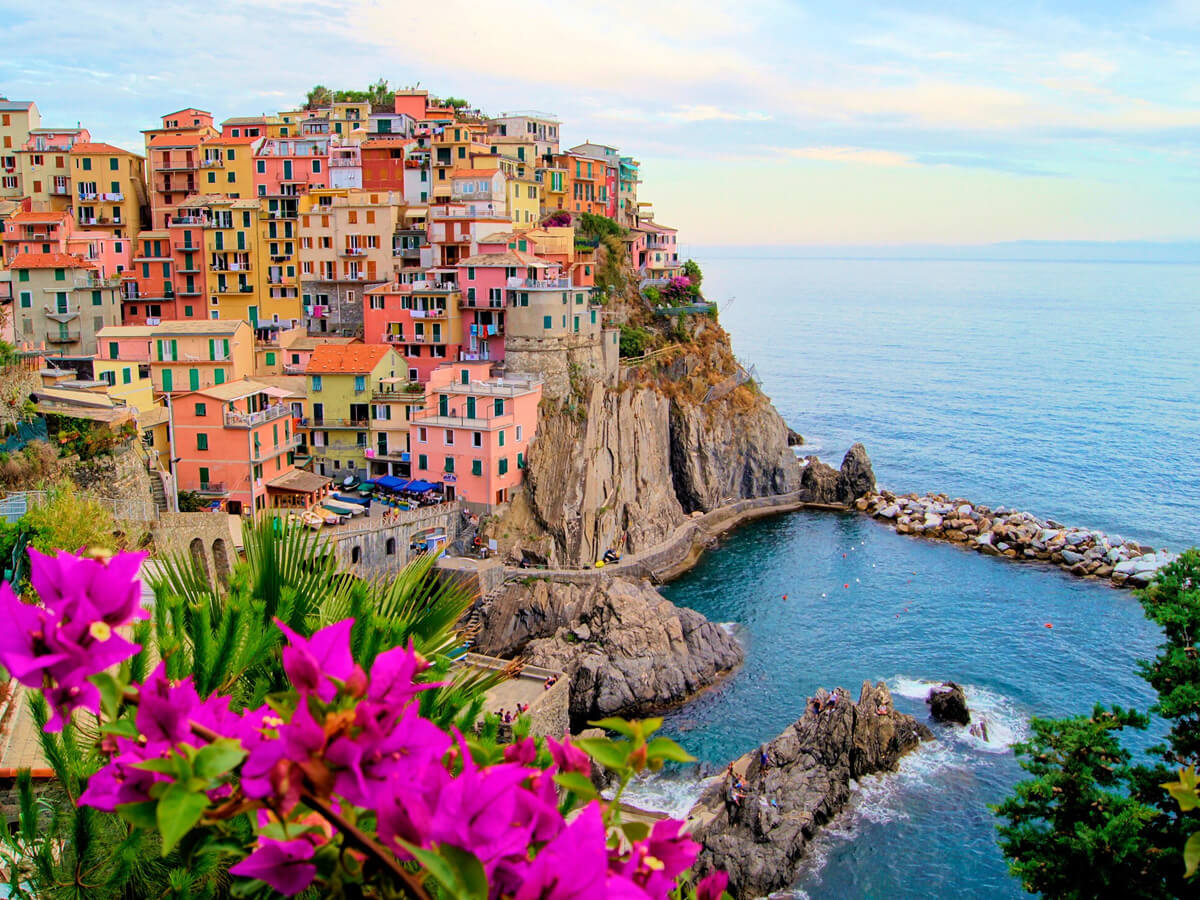 BEST NIGHTLIFE: IBIZA
the night before – Ibiza is the clubbing capital of the world. Spend your days at the beach relaxing after a night out, and your evenings at the club dancing away your problems. If you're in need of a dance and drink, Ibiza is the place to be.
Writing this made the wanderlust hit HARD. If you're in the same boat and dreaming of a trip to Europe check out STA's awesome deals in-store now!
– story by our friends at STA Travel