YES, SUMMER IS OVER
Lifestyle
14 March 2019
"Well, we've had our last beach day", "It's so dark in the evening now", "We will have to be in our winter coats in no time!" Sound familiar?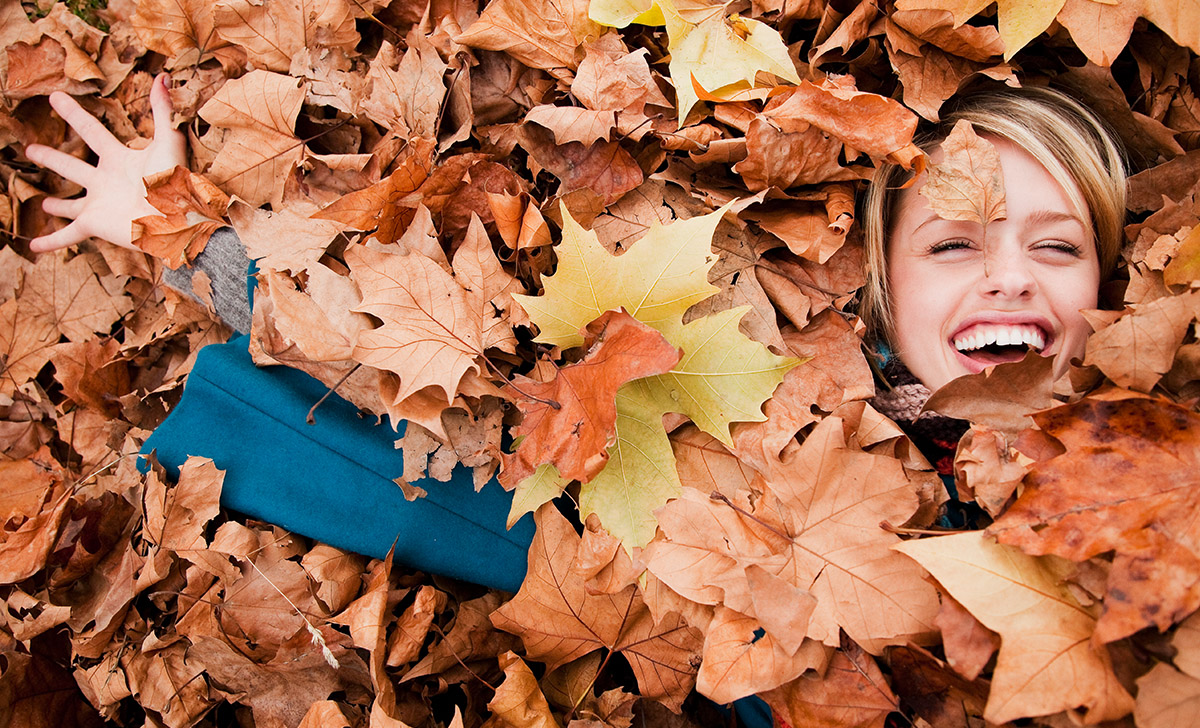 It's so easy to link the end of summer with these Debbie-downer remarks, but what good does that do for anyone? None at all, if you were wondering.
I think every season has its own unique way of making us happy. Summer we love for the warmth it provides, days at the beach and extra time to spend with family and friends. Spring is great for its gentle touch of sun, bright days and flowers in the garden. Winter gives us the perfect excuse to wear our favourite snuggly coat, curl up next to the fire and have a coffee in hand at ALL times and autumn is beautiful in its own regard… red leaves, crisp mornings and the smell of spice. I've counted four reasons why I love autumn and by the end of reading this I hope you feel the same – or at least not so upset that summer's over!
1. You have more time to yourself
I know for a fact that I am not the only one who hasn't really had a weekend free since December. As your social calendar settles down, take the time to step back and pamper yourself. Run a hot bath, light a candle, grab a book and settle in for a night of bliss.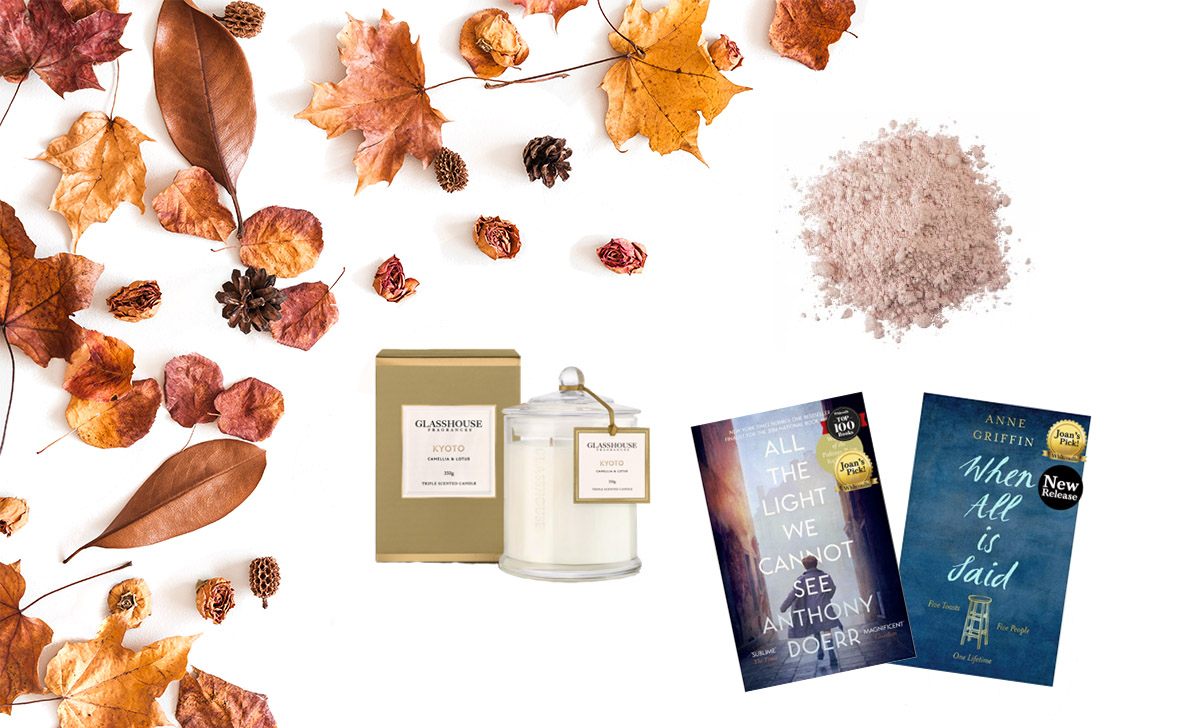 Kyoto Glasshouse fragrance candle from Peter Alexander, Rosey Cheeks face mask from Lush, 'Joan's Picks' books from Whitcoulls
2. Knitwear
Do I even have to elaborate…? Woolly jumpers and cardis are an absolute staple when the weather cools. Cuddly, cosy and warm, you really couldn't ask for anything more. It's like wearing a blanket with sleeves!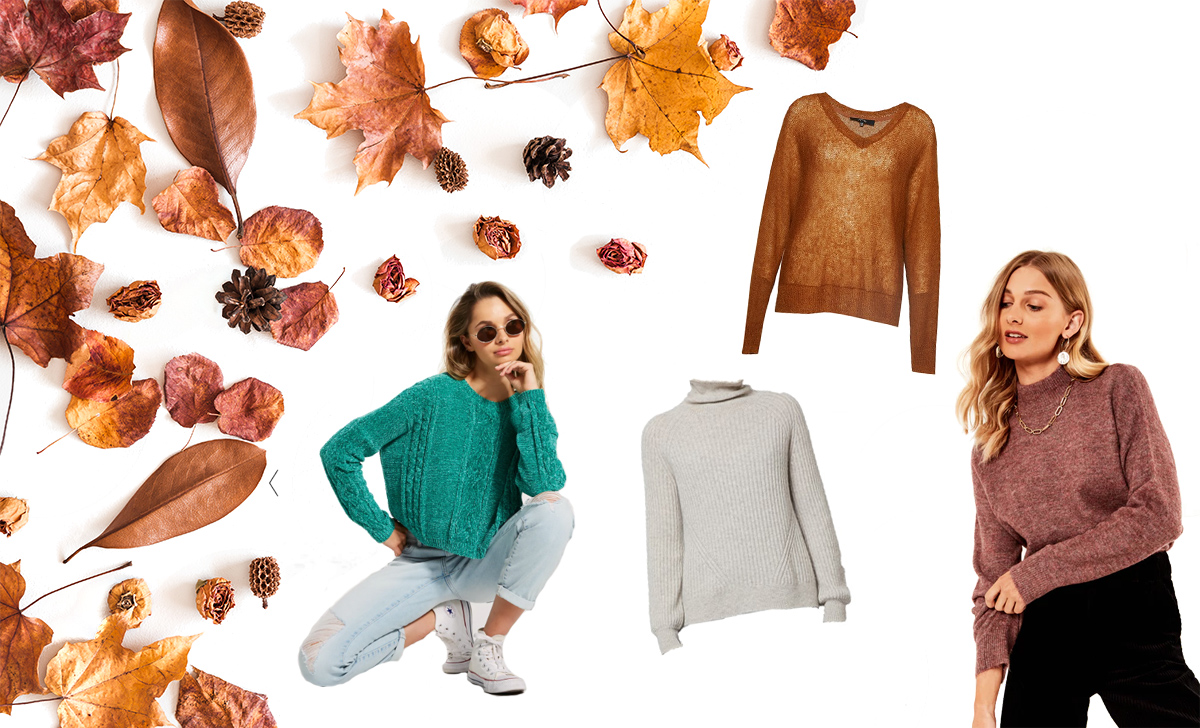 Sweater from Dotti, Cream turtleneck and orange fluffy v neck from Max, pink jersey from Glassons
3. The colours
Fall, Indian summer, autumn. Whatever you call it, there's no doubt that the colours we associate with it are beautiful. Magenta, burnt orange and bright yellows surround us – we are so lucky! These colours are not only great on the sidewalk, but also in your home, adding touch of warmth and coziness.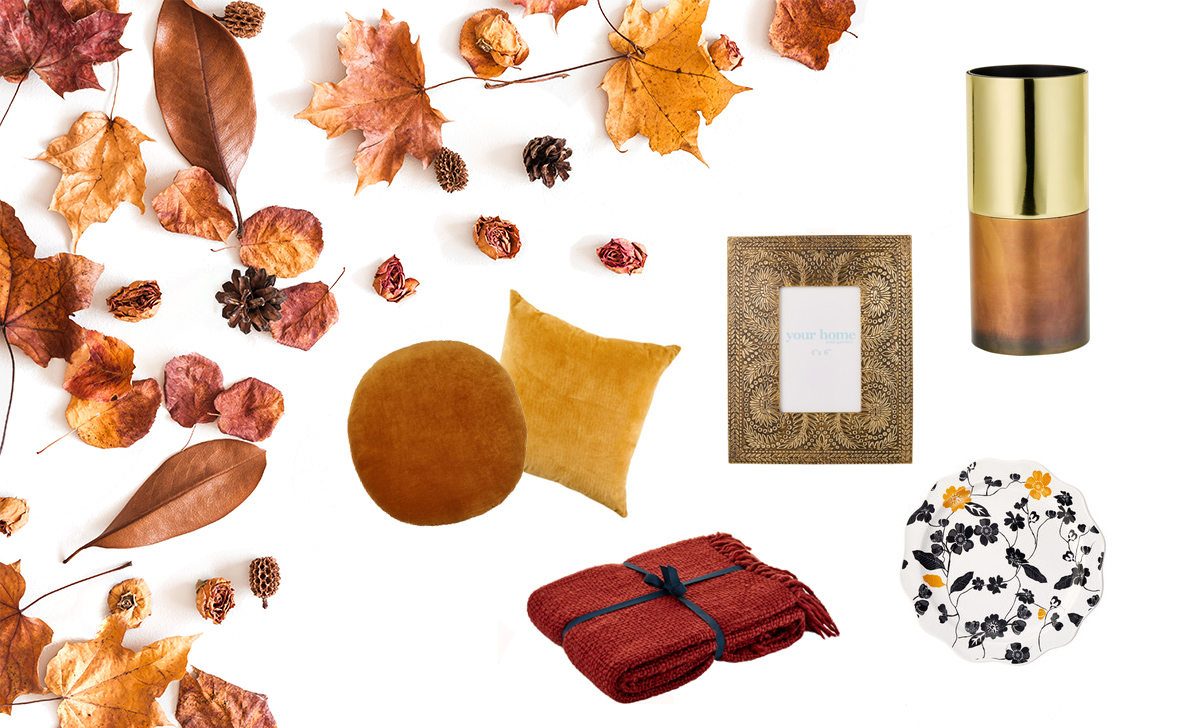 Cushions, throw, gold photo frame, brass vase and floral serving plate from Farmers
4. Start planning a winter getaway
After autumn comes winter, and it's no doubt that multiple cloudy (and super cold) days can make you feel like you're stuck in a rut. Hands down the best remedy for this is to have something to look forward to.
I am totally biased as I'm smack bang in the middle of planning a trip to Bali, but you should definitely plan some type of getaway. We are lucky to live in a pretty awesome country, and I've always loved spending time exploring Queenstown and Taupo. Going across the ditch is always a good option, but if you'd like to stretch your wings out even further, then Asia is great around June/July – I know that because of all the Bali trip planning. I've been lucky enough to explore Vietnam and Cambodia and would recommend it to anyone. Not only are these countries filled with history and beautiful scenery you won't get anywhere else in the world, but the culture shock is huge and boy did I come back far more appreciative. If Cambodia sparks your interest, then you can read our blog with more details about the amazing place here.
Have a look at some of the places below, and if planning a trip is on your agenda then the team at STA Travel will be able to help you out!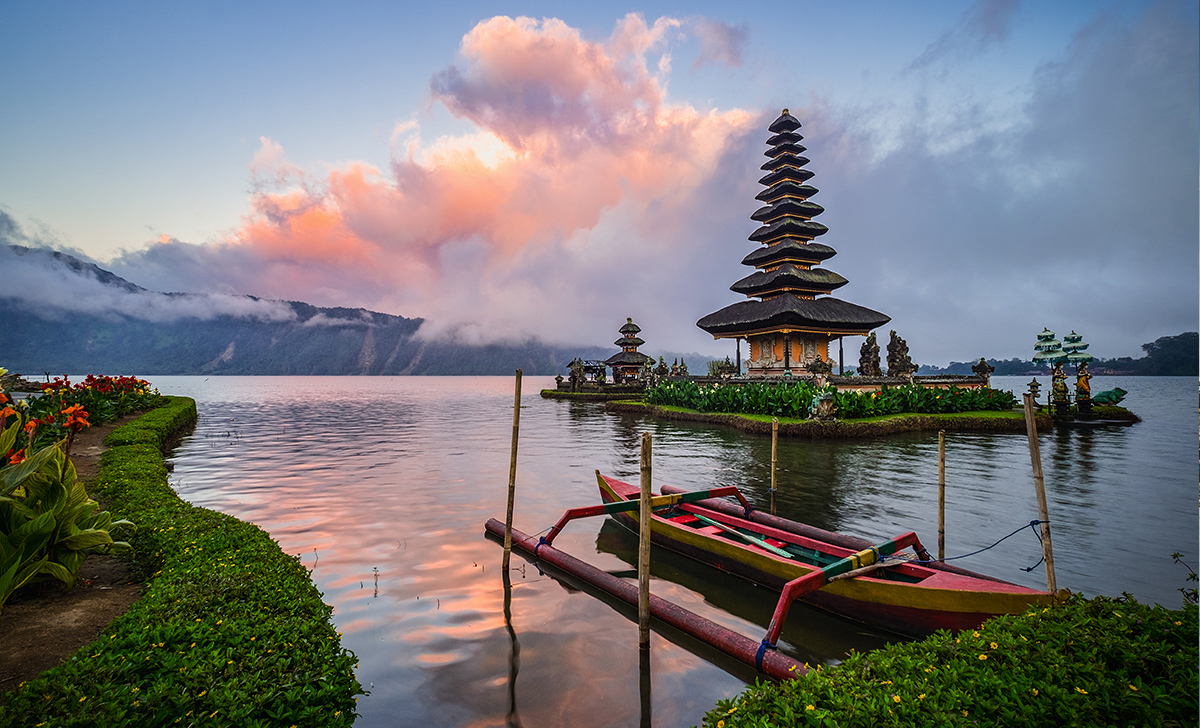 Pura Bratan, Bali, Indonesia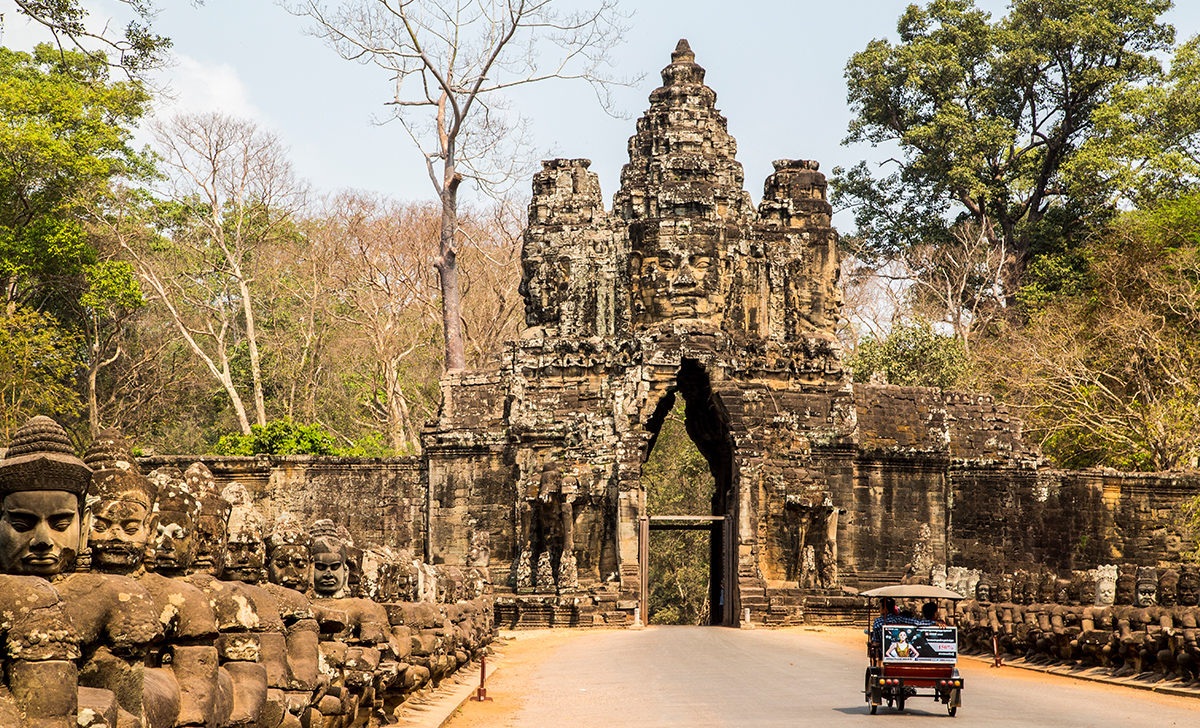 Angkor Wat, Siem Reap, Cambodia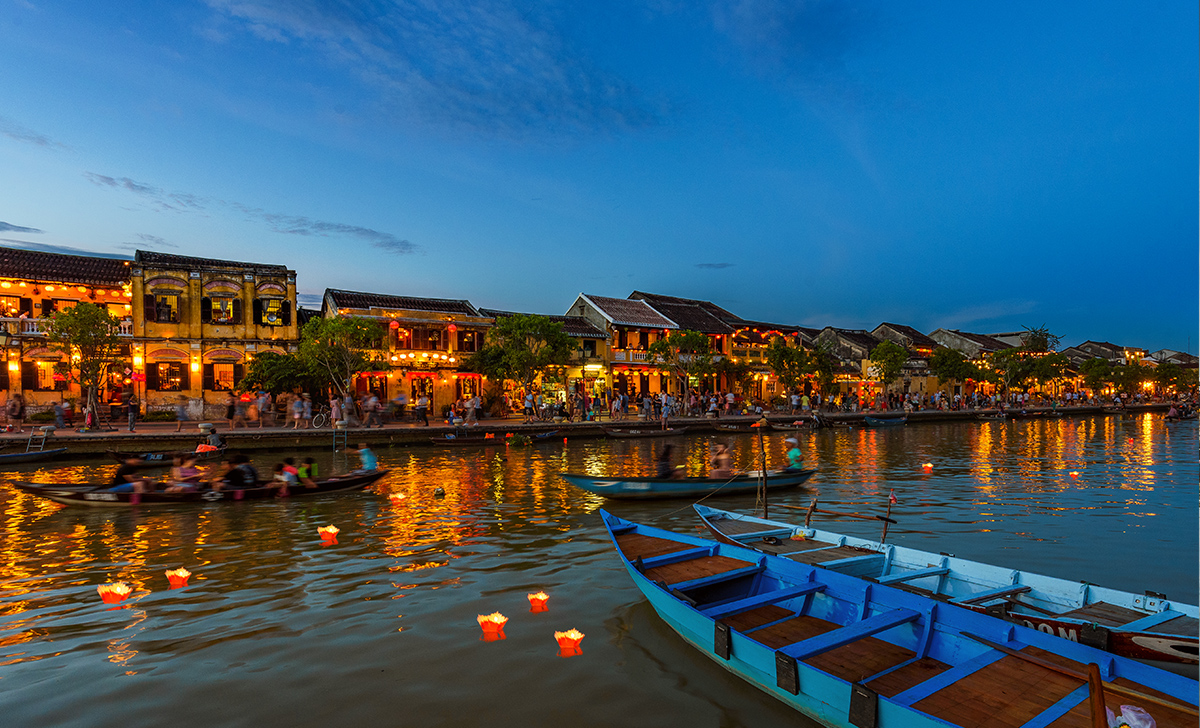 Hội An, Vietnam
So, you've read my reasons why autumn is the bomb dot com. It really can be just as good as summer, just in it's own unique way. From breathing in fresh, crisp air to decorating your home with all things cosy, it's sure to keep you busy. Now get out there and enjoy it!